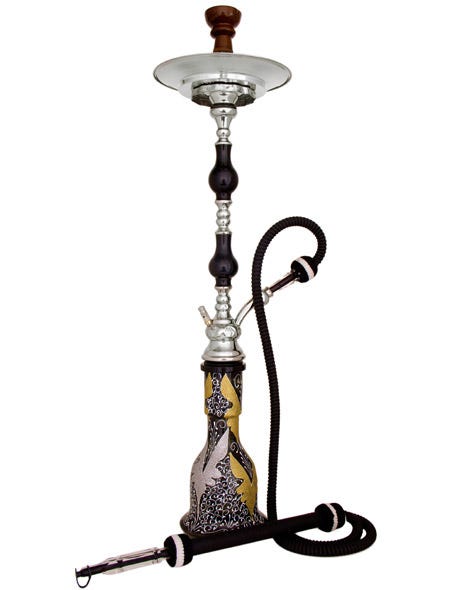 Nammor Hookahs: 4 New Models that Raise the Bar for Total Hookah Smoking Perfection
By
Grabertrain
/ June 25, 2012
If you're new to our site or to hookahs in general, you may not be familiar with Nammor Hookahs. As explained in this blog which was posted when we received the first models, Nammor Hookahs are the end result of our quest to make the best-smoking single-hosed Egyptian hookah pipe ever forged by mortals.With their wide bore hose adapter, eye-catching elegant designs, and washable Nammor Hookah Hose, we're quite confident that these hand-crafted Egyptian hookahs will fail to disappoint any newbie or seasoned professional alike! Here we present the first 4 of many models that we'll be releasing throughout the following weeks: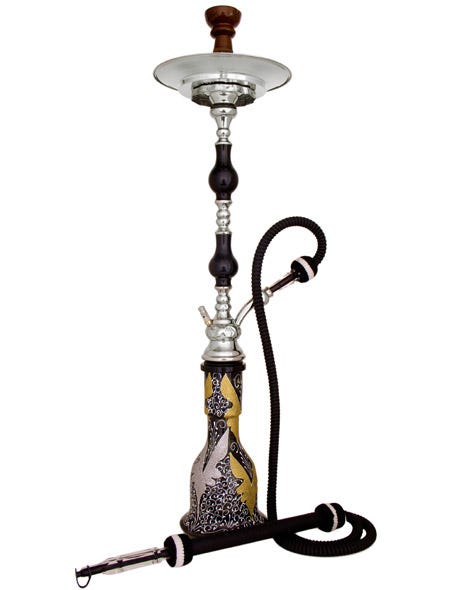 Nammor Bijou Hookah
This 36 inch tall beauty features 2 colored "pearls" on the stem (a feature seen on many popular Khalil Mamoon Hookahs) and a glass base that's adorned with colorful "winged" patterns. This radiant and refined hookah is available in 4 different colors (the pearls, base, and Nammor Hose colors will all match) and has an extra large tray (9.5 inches in diameter) for extra protection from coal spills.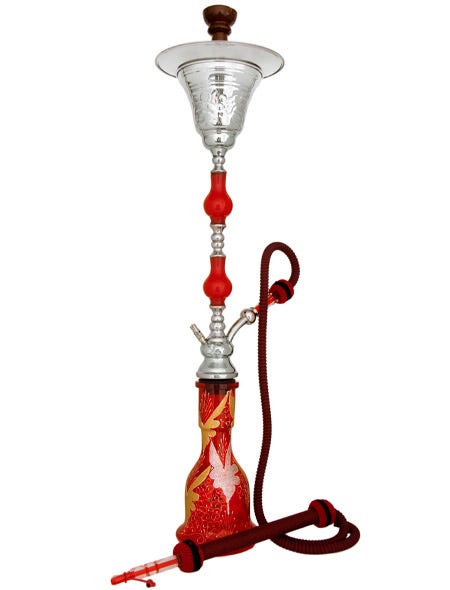 Nammor Bijou Ice Hookah
This seductive shisha pipe is the "ice" version of the Nammor Bijou Hookah seen above. With the same color options as its non-ice counterpart, the 38 inch tall Nammor Bijou Ice Hookah is perfect for those hookah smokers that prefer an extra "chill factor" in their smoke!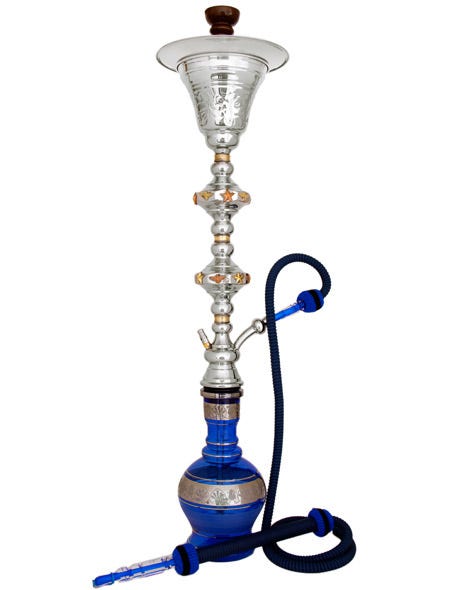 Nammor Double Algebar Hookah
No, not algebra (the branch of mathematics), but Algebar, an antiquated name for the star Rigel in the Orion constellation. This celestial themed hookah is studded with gold-colored stars and stands at 38 inches tall from base to bowl. Available in 3 colors of large Egyptian Cleopatra Bases and matching Nammor Hoses, the Double Algebar Hookah smokes sublimely!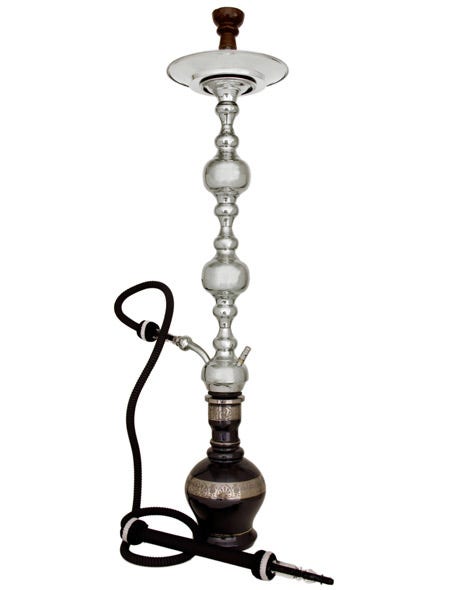 Nammor Djibouti Hookah
Last on our list but certainly not the least, the Nammor Djibouti Hookah is the tallest and most stunning of any Nammor Hookah ever seen! At a whopping 41 inches tall this monstrous pipe, which is named after the Northeast African nation, is available in the same three colors of Cleopatra Glass Base as the Double Algebar hookah above and breaks records for smoke smoothness and hand-made quality!
Again, more models of Nammor Hookahs will be released in the following weeks, so be sure to like us on Facebook, follow us on Twitter, or subscribe to our weekly Newsletter for instant updates! happy smoking!
Categories
Recent Post
Month Lists