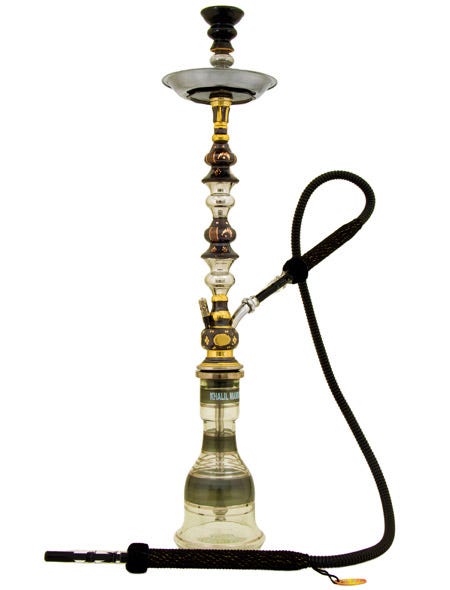 Nammor vs Khalil Mamoon Hookahs
What's the difference between Nammor Hookahs and KM Hookahs?
For quite some time, the Khalil Mamoon hookah was a stand-alone brand in the hookah industry. These beautiful, traditional Egyptian hookahs actually come from Egypt where they were hand-crafted and hand-welded. The machine-made Chinese hookahs are no match for the unique craftsmanship that goes into a KM hookah. When you wanted a classic hookah that would last you for decades, you got a Khalil Mammoon.
However, there's nothing like a little competition to liven up the market! The Nammor line of hookahs are modeled after the superior craftsmanship that you can find in a KM. Each one is hand-welded, and has it's own character since it is handmade. Nammor Hookahs tend to be a little more affordable, and are almost as superior as their older counterpart.
[caption id="" align="alignnone" width="250"]

Khalil Mamoon Hookah

[/caption]
[caption id="" align="aligncenter" width="250"]

Nammor Hookah

[/caption]
Similarities Between Hookahs
- Handmade, not machine welded
- Wide hose port for an easier draw
- Purge valve with BB
- Made in Egypt
Difference Between Hookahs
Here's a great comparison video that shows the differences between a Nammor and KM hookah. Do you have your own opinion on the subject? Let us know about it in the comment section!
Categories
Recent Post
Month Lists