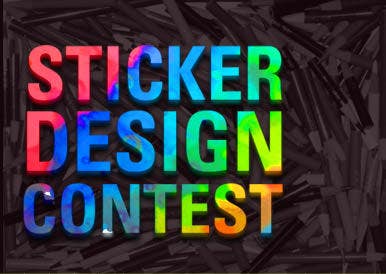 New Contest! Design a Sticker, Win Free Stuff!
By
Grabertrain
/ August 23, 2010
Edit: 9/24/10: The finalists will be posted on Tuesday, September 28th. We appreciate everyone's patience! Thanks again!
Edit: 9/20/10: The deadline to enter your submissions has ended, and the finalists will be posted by the end of this week for voting. Thanks everyone, and good luck to those that entered!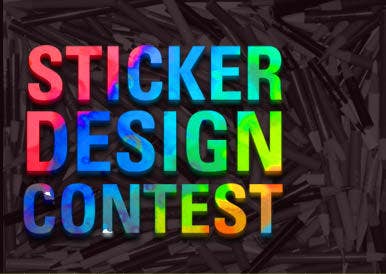 Creative, hookah-smoking people of the internet -- We're looking for a promotional sticker that we can include with every order we send out. Want to design it? If you've got mad skills, send us your designs and we'll post the best ones for all to vote on. The top-voted entry will be printed and distributed around the world! You could even win some free stuff for entering!
Basic rules:
1.
The sticker will be
square-shaped
, so make your design accordingly. We recommend using Photoshop or Adobe Illustrator. The final printed sticker will be about 4 inches by 4 inches, so don't make anything that would be illegible in that size (the resolution should be 300 dpi). You are free to design anything you like, but the only criterion is that it must have our website address somewhere on it (
www.hookah-shisha.com
). Avoid using any copyrighted characters and do not depict anything that is legally questionable. We reserve the right to alter the winning entry to fit any printing requirements if necessary.
2.
Save your entry in .psd format (if using Photoshop) or .eps format (if using Illustrator) and send as an email attachment to
stickers@hookah-shisha.com
. Try to make the file less than 10 megabytes in size (please compress larger files into a .zip file). Submit as many entries as you like! The deadline to send in your entry is
Sunday, September 19th
. Once the deadline has passed, we will select up to 10 finalists that will be posted on our website. The voting period will begin on Monday, September 20th and end on Monday, October 4th where everyone can vote on their favorite one (only one vote per person!). At the end of the voting period, the votes will be tallied and the winner(s) announced!
Prizes:
The entry with the most votes will receive a
Nammor Cleopatra Hookah
, plus their design will be printed and distributed to all of our customers worldwide! The remaining finalists will receive $25 in store credit. Good luck to those who enter, and happy smoking!
Categories
Recent Post
Month Lists