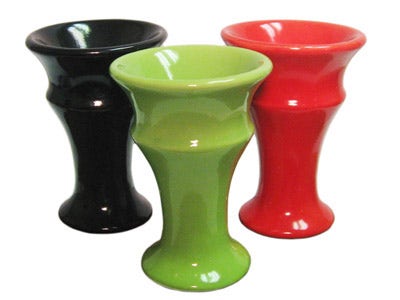 New Hookah Bowls - Add Some "Pizzazz" To Your Hookah
By
Grabertrain
/ March 6, 2009
Howdy Hookah Friends! We've just added 2 new styles of hookah bowls to our ever-expanding line of hookah accessories:
We call these the "Goblet" hookah bowls, which are larger than your average hookah bowl in terms of volume and rim width (3 inches across). They're on par with the Jumbo Mya Bowls in terms of the amount of shisha tobacco it can hold (about 35 to 45 grams) and are available in 5 solid colors.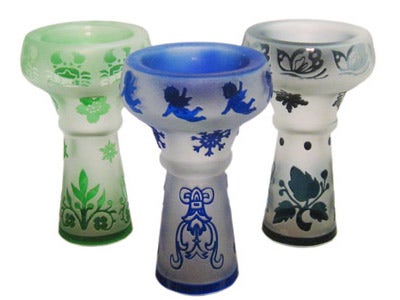 An often-requested item, we now have glass hookah bowls in stock. These are obviously a little more delicate than clay or ceramic bowls so handle with care when placing them atop your hookah. Featuring some pretty sweet etched designs (the green one has crabs!), the glass hookah bowls hold the same amount of shisha tobacco as the Mya Ceramic Bowl (about 15 to 20 grams) and come in 3 colors.
Also, we've got a few new colors of Phunnel Hookah bowls in stock, so check them out! Happy Smoking!
Categories
Recent Post
Month Lists