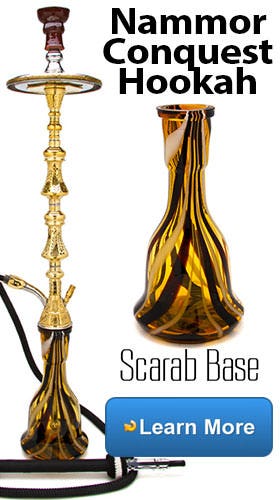 New Nammor Hookahs With Sahara Smoke Bases
What happens when you combine a stunning Nammor hookah with Sahara Smoke's incredible glass hookah bases? You get some of the best looking Egyptian hookahs on the market today, that's what! But why should you buy a Nammor hookah, even with a cool looking base? We'll tell you!
Nammor hookahs are among the highest quality Egyptian hookahs that you can find online. Each Nammor is handmade by artisan hookah masters in Egypt. Each design is hand-hammered into the hookah. Each and every weld on the hookah is done by hand. These hookahs are the real deal and they smoke better than almost any other hookah you are likely to find in your local smoke shop.
Check out a few of the new Nammor hookah combinations with Sahara Smoke glass below and remember that each featured hookah base below is available with each of these hookahs.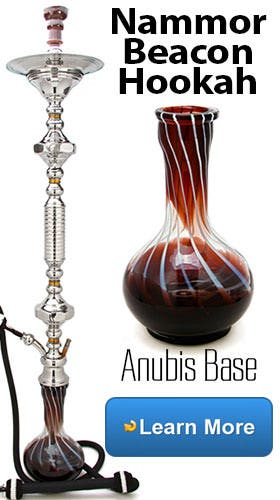 Categories
Recent Post
Month Lists