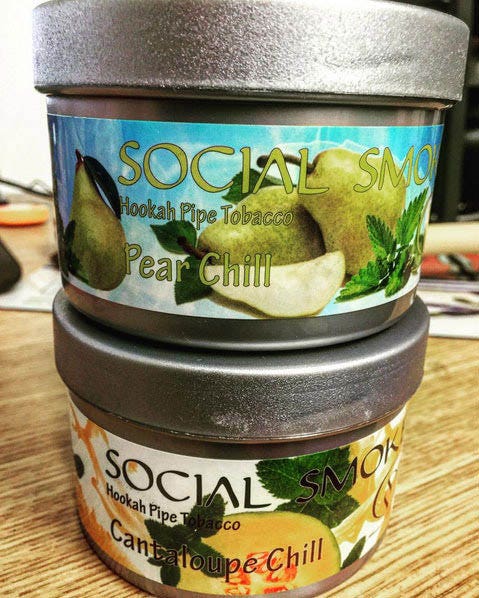 New Social Smoke Flavors: Pear Chill & Cantaloupe Chill
By
Danny
/ September 29, 2015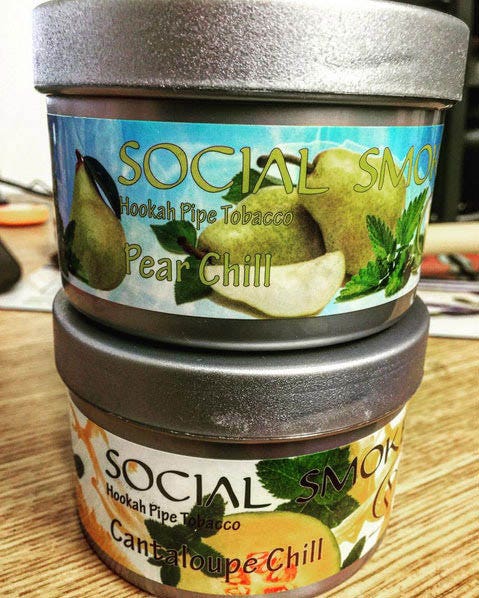 Social Smoke has just released their two newest hookah flavors - Pear Chill and Cantaloupe Chill - and, as usual, we've got them both right here at Hookah-Shisha.com. Want a little preview of what they taste like and how they smoke before you make a purchase? Read on to see our initial thoughts on both flavors.
Social Smoke Pear Chill Hookah Flavor Review
This year we only saw one new flavor that contained pear, and that was from the special edition Tangiers Pear-Watermelon. Pear is a slightly difficult flavor to create , because there are many areas of flavor within a pear ranging from a mellow spice to a sugary sweet taste. The flavor that Social Smoke was able to create is simply addictive, we haven't come across a pear flavor that has performed with this flavor strength and longevity in quite some time.
On the spectrum of pear flavor, this is categorized as a sweet pear, almost as if you bit into a pear with a sprinkle of sugar on top. The chill factor in the combination is around 30% of the actual mix, so you can expect to have a burst of chill in the beginning and let the sweet pear entertain your taste buds for the rest of the session. SMOKEorPASS has deemed this flavor as a "KILO Flavor", and suggests that you jump straight to the big boy size because after the first bowl you will want more pear action.
Social Smoke Cantaloupe Chill Hookah Flavor Review
Once again going after the fruits that are little difficult to work with, social smoke Cantaloupe chill was surprisingly Cantaloupe. We say that because once you open this flavor up, it becomes difficult to pinpoint a strong Cantaloupe flavor because of the cooling mint. If we were to base our opinion on the aroma, the percentage of cooling seems to be around 60% with notes of Cantaloupe infused perfectly. The important part of this flavor is how it smokes, and this is one of those times where you don't judge a flavor by the smell because this ended being a spectacular session.
We used a lotus and tin foil for our test session, and we were able to taste a delicious blend of a slightly sweetened cantaloupe with a mild chill for our lotus bowl. Once we fired up the tin foil session, the Cantaloupe flavor came through in a stronger way with more of a crispness and extra cooling. However you choose to smoke this Cantaloupe flavor, will provide you with a new sweetness for your taste buds and something new to play around with in mixing.
Categories
Recent Post
Month Lists