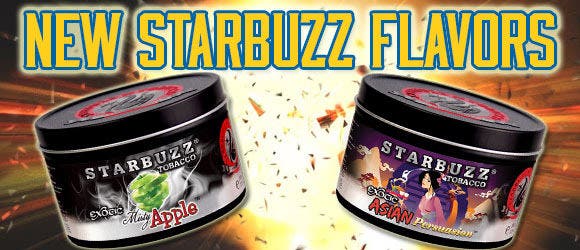 New Starbuzz Flavors - Asian Persuasion & Misty Apple
By
Danny
/ August 19, 2015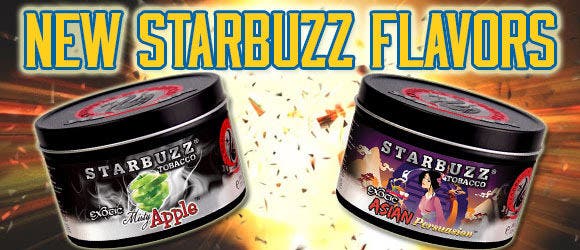 Starbuzz has just released the two newest flavors in their ever popular Bold line and we've got both of them at Hookah-Shisha.com. The new flavors are called Asian Persuasion and Misty Apple. As with a lot of shisha flavors, the name doesn't tell the whole story. Luckily we have smoked both flavors and can give you all a little insider insight into just what these new flavors are all about. Check out our initial flavor reviews below.
Starbuzz Bold Asian Persuasion Flavor Review
Asian Persuasion is a nice, soothing smoke which has several layers of flavor to it. The main flavor profiles we noticed while smoking were
grape, an earthy tea flavor, and a spicy ginger flavor
as well. The mix of these creates a unique smoke that we can't find a parallel to. The grape and the tea flavors work well together and the spice of the ginger gives this flavor a kick that makes things much more interesting. If you like spice or tea flavored shisha then we definitely recommend giving this one a smoke.
You can pick this flavor up in either 50g, 100g, or 250g sizes today!
Starbuzz Bold Misty Apple Flavor Review
When you see the word Mist (or in this case Misty) used in a Starbuzz flavor name, you can't help but think of their flagship flavor, Blue Mist. We did the same, but immediately upon opening this tin of shisha we realized that we were wrong. This flavor is all apple, but it's quite an interesting apple flavor which employs a yin and yang approach by combining both the sweet and sour aspects of a
green or Granny Smith type apple
flavor. Straight up apple flavors without anise in them are a rarity in the hookah world. so it's nice to have another apple offering that strives to recreate the actual taste of a fresh apple.
You can pick this flavor up in either 50g, 100g, or 250g sizes today!
Categories
Recent Post
Month Lists