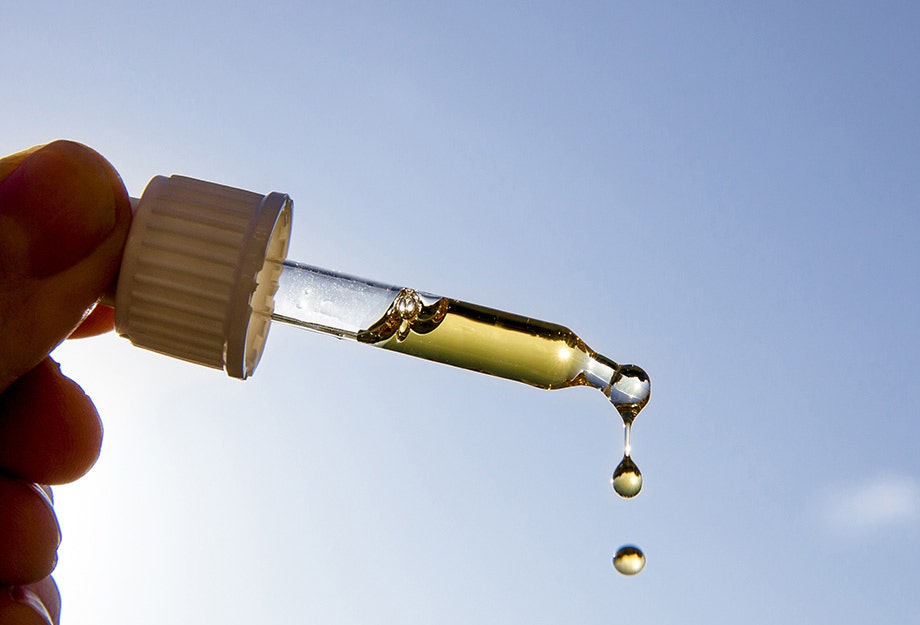 Premium E Juice - What Makes It So Good?
By
Gordon
/ June 25, 2015
There's a reason why some people shell out to shop at Whole Foods, and that reason is the ingredients. Healthy food is associated with natural, organic products without chemical additives. This is essentially the same approach that we use to define premium e-liquids. You're going to be vaporizing these liquids and inhaling them into your lungs, shouldn't they be as pure as possible?
What Are The Ingredients?
Premium e-juices are comprised of just four ingredients: vegetable glycerin (VG), propylene glycol (PG), nicotine (when added), and flavorings. Premium juices use both natural and artificial flavorings.
Vegetable glycerin is a sweet, viscous liquid that produces lots of vapor when heated. There are e juice manufacturers, like Austin's, that use a 100% VG formula as some people worry about the safety of PG (propylene glycol).
Propylene glycol has gotten a bad rap because people don't understand it, often mistaking it as being no different than anti-freeze. This is simply not true. PG has been used as an ingredient in inhalers and other products since the fifties. PG serves two functions: it lowers the temperature necessary to vaporize water, and it is good for carrying flavors. Because of this PG is often used in foods, and both the VG and the PG used in premium e-liquids is FDA approved and GRAS (generally recognized as safe). Both VG and PG are hyrgoscopic ingredients, which means they absorb water from the air. This is where the vapor that is produced comes from. Some mass produced e-cig cartridges and liquids use PEG 400 (polyethylene glycol), which some people believe can produce diethylene glycol (antifreeze) as a byproduct. PG only creates byproducts that already naturally occur in the human body.
Nicotine is not healthy but it's what cigarette smokers crave. All our premium e-liquids are available without nicotine. If you like nicotine, all our premium e-liquids are available in multiple nicotine levels. When added, this nicotine is naturally derived and is as pure as possible.
The miligram (mg) level of an e-liquid corresponds to the amount of nicotine per mililiter, so a 6mg juice contains 6mg nic/ml e-liquid. As vape hardware has gotten more powerful, nicotine levels have dropped accordingly and many of our premium vape juice brands offer 3mg formulas that work great in sub-Ohm vaping units.
Do U Even Vape?
As soon as you see the wax drip over the cap you know this juice is going to be good, kind of like Makers Mark. You can be pretty sure that no one has tampered with this bottle, and once you open one up you'll be glad because this juice is so good you may not want to share. Blackjack serves up the amazing dessert flavor of Banana's Foster, resting on a home made graham cracker crust. G Man is the perfect baked vape, combining cinnamon roll with Do You Vape's signature graham cracker crust.
Space Jam Juice
Featuring a 50/50 VG to PG blend, Space Jam e juice serves up flavor that is out of this world. The high PG content serves up tons of flavor and a nice dry hit. Space Jam has a diverse line of flavors that include fruit blends (blueberry/pomegranate), desserts (peaches & cream), tobacco flavor (tobacco & vanilla), even champagne! (and strawberry).
One Hit Wonder EJuice
Do you know the Muffin Man? He makes one flavor, that's it. And it comes in a 180ml bottle because you're going to want a lot of it. This is all that is necessary. If you like baked good vapes, this is the last juice you'll ever need to order. Featuring an 80/20 VG/PG blend, this juice cooks up some huge clouds and contains only USP grade ingredients. Available in 0mg, 3mg, or 6mg nicotine levels.
We carry a ton of other premium e-juice brands too, like Suicide Bunny, Cuttwood, Cosmic Fog Vapors, Vape Goons, Uncle Junk's Vape Juice, and Cali Vape.
Whatever your taste, we've got a juice for it. Make sure to stop by and take a look at all of our brands, we've got you covered.
Categories
Recent Post
Month Lists