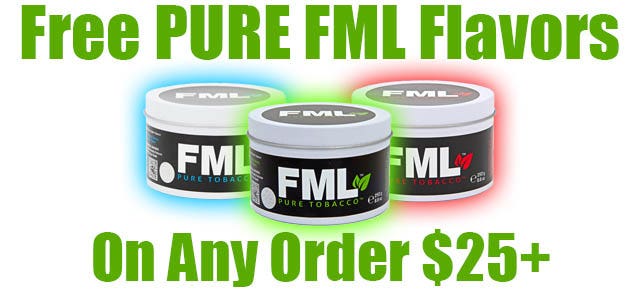 Pure Tobacco - FML 1 Million Cans SOLD!
By
SmokeOrPass
/ February 8, 2018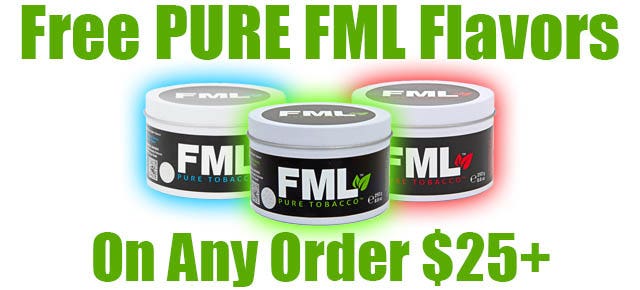 PURE FML GIVEAWAY
The Pure Tobacco team has sold over 1 MILLION cans of FML!
We're celebrating this amazing feat by giving away 100g cans of FML on any order of $25 or more.
We also just marked down all the flavors in the Pure Tobacco category.
How To Receive Your Flavor
Leave a comment on your order indicating which color/flavor you would like to enjoy.
GREEN (Strong Mint)
BLUE (Spearmint)
RED (Peppermint)
Fine print
You must have an age verified account on our site to complete any order. We can only provide a can to customers in areas that allow the sale of online tobacco. International orders will be responsible for any potential taxes from their customs department.
Categories
Recent Post
Month Lists