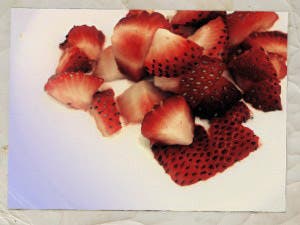 Romman Strawberry Shisha Tobacco: The Best Shisha Flavor in the Morning?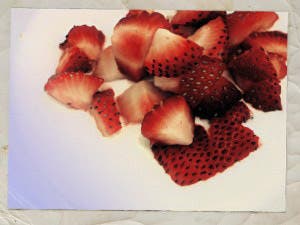 I don't know about you, but there are some days when I wake up and can't wait to smoke hookah before work. 7am is THE PERFECT TIME! Most people are rushing off to Starbucks or the Donut Palace for coffee and/or donuts. Not me. I'm loading
Romman
Turkish Coffee shisha, or Romman Vanilla mixed with a splash of
Starbuzz
Coconut. Romman shisha tobacco flavors like Coconut, Vanilla, Chocolate or Starbuzz flavors like Caramel Macchiato, Pumpkin Pie, Christmas Mix, are ALL great choices in the AM. However, it's time to get creative. Give your palate the wake-up call it has been waiting for. Instead of the creamy flavors of "the usual" morning hookah, you should try to emphasize the flavors from your morning routine. For example, this morning I decided on yogurt mixed with strawberries instead of the "easy make" waffles. But what I didn't realize was that the yogurt was actually strawberry flavored to begin with. So I get the double strawberry effect happening in my mouth. I don't know if this was an act of genius or what, but I thought, "hey, I should be smoking Romman Strawberry shisha with this!" To me, Romman Strawberry has always been the closest shisha flavor to real strawberries because of that certain "seedy" sweetness. Others seemed to lack that authentic fruit flavor. That's why I wanted to try smoking Romman Strawberry shisha tobacco with my breakfast. All the shisha needed was a little kick of zing that yogurt provides mixed with a bite or two of real strawberries and bipity bopity boom! An AMAZING way to kick start your day! Give it a shot and let me know (by commenting below) what your thoughts are and if you have any suggestions for the best shisha tobacco to try in the morning. I am always on the lookout for new ways to make my hookah smoking experience better. Hit us up on
Facebook
and let us know your morning hookah routine! Happy Smoking friends!
Categories
Recent Post
Month Lists