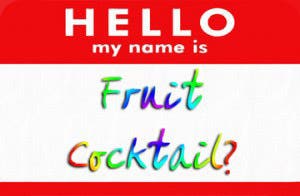 Shisha Review: Al Tawareg Shisha Tobacco - Fruit Cocktail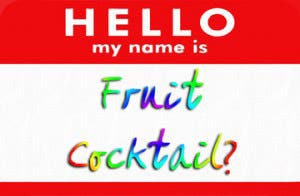 Expectations. Assumptions. When you think you know something without having all the information, you can find yourself on the wrong side of the fence.
Al Tawareg
Fruit Cocktail shisha tobacco just spun my head a little. When I think about fruit cocktail shisha, I assume it's going to taste like the canned fruit from the grocery store that has cherries, pears, pineapples, peaches etc. But, as they say, never judge a book by its cover. When I smelled the 50g box of Al Tawareg Fruit Cocktail, basically I got bulldozed by pineapple, cherry, and raspberry. Now that I've smoked it, I'm not sure exactly how that happened because that's not at all what the smoke tasted like. But before I touch on that, let me be clear. It smells delicious. At first, your palate tells you that the smoke is very fruity. Nothing really stands out. You may notice a similarity to
Romman
Sweet Start in aftertaste only. But as the heat gets going and your shisha begins to warm to its peak temperature, the craziness of the flavor comes into focus. I taste rose and lemon with a hint of orange flavor (but not your typical orange flavor, instead it tastes more like an orange peel). It's very floral. I believe it's this floral flavor that gives it a candy tartness when it's mixed with lemon. Al Tawareg Fruit Cocktail shisha tobacco is an interesting shisha flavor with a guileful name. But it's a pleasantly fruity flavor with a whatchamacallit name unfortunately, because if people want fruit cocktail shisha, this may throw them off. I can't help but be reminded of William Shakespeare, when after all, a rose by any other name would smell as sweet. So my advice, ignore the name - enjoy the shisha! Let us know what you think about it by posting on our Facebook page! We always love hearing from you. Happy Smoking friends.
Categories
Recent Post
Month Lists