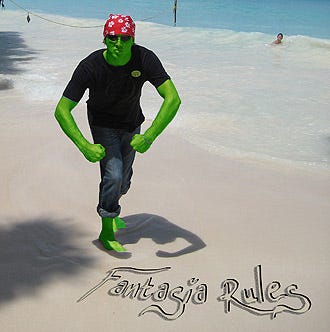 Shisha Review: Fantasia Incredible Shisha Tobacco
By
Jono
/ January 4, 2011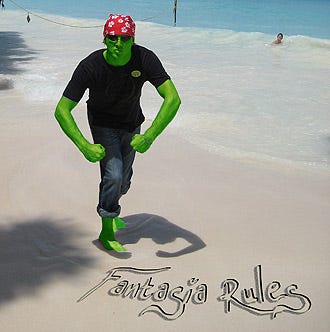 Please forgive me. I'm still laughing at a post I read on hookahpro.com regarding
Fantasia Incredible shisha tobacco
. Sheinhausser posted, "It tastes like a middle aged man with anger problems?" Of course he is referring to the classic "Hulk" character from the infamous Marvel Comics that later inspired the TV show
The Incredible Hulk
. However, Fantasia Incredible shisha tobacco flavor is rather taken from the mixed drink that consists of equal parts of Hpnotiq and Hennessy. Okay, now I have your attention! The smell from Fantasia Incredible shisha tobacco is delicioso, having a real
sweet strawberry/cherry smell
. It reminds me of Skittles or Starburst candies. And the shisha itself is super juicy! I recommend using a
Vortex Bowl
or
Phunnel Bowl
to trap the juices.
Incredible tastes like it has a dominant berry fruit flavor with hints of tangy orange, lemon, or some sort of nectarine
. I can't help but also mention a subtle sweet & sour mix flavor underneath the berries. I know they're going for a Hpnotiq and Hennessy drink here, but it tastes more like X-Rated Fusion Liqueur to me. You'll also get super thick clouds of smoke from Fantasia Incredible shisha tobacco. Great smell! Great flavor! Great smoke! Win. Win. Win. Let us know what you think about Fantasia Incredible by leaving comments below or commenting on our
Facebook
page! We love hearing from you, the hookah enthusiasts! Happy Smoking!
Categories
Recent Post
Month Lists