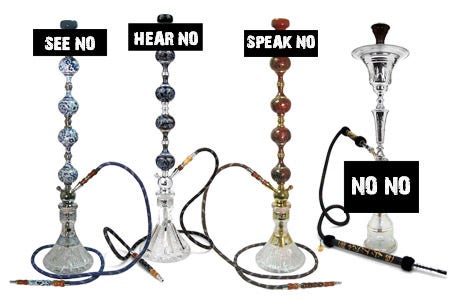 Shisha Review: Fantasia Shisha Tobacco - 4 Play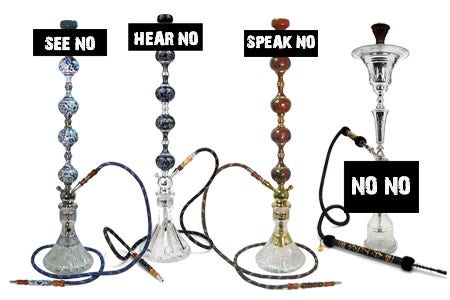 Clearly,
Fantasia Shisha Tobacco's
marketing team has been targeting a "club scene" audience with shisha flavors like Apple Martini, Adios Mofo, Incredible Hulk, and even more recently with Mai Tai and Yäger Bomb. It also seems that they're willing to be a little controversial. Now they've released what could be their most edgy shisha flavor to date with
Fantasia 4 Play
. I'm pretty sure they're not referring to a group of friends sitting around a kitchen table playing Trivial Pursuit or Scrabble. So with that bit of knowledge, I welcome you to use your imagination. That's obviously the idea behind naming their latest release 4 Play anyways. What could it taste like though? With a name like that, the possibilities are endless. Since smell is such an important factor in what a shisha is going to taste like, let's begin there. Not to give it away too quickly, but Fantasia 4 Play smells like a very, and I mean very deliciously sweet watermelon. And man is this stuff juicy! I recommend using a
Vortex Bowl
for this one. The smoke is real smooth, fruity, and mouth watering. 4 Play is one of those shisha flavors where the heat of your hookah coals is really going to bring out that sweet watermelon candy flavor. They should have named this stuff "The closest thing to a watermelon flavored candy without getting sued!" All joking aside, Fantasia 4 Play shisha tobacco may not have the most original flavor, per se, but the watermelon flavor they did make is really good. To be honest, I'm glad Fantasia is having a little fun with their shisha flavors. A little fun never hurt anyone! Try 4 Play today and tell us what you think about it by posting comments below or on our
Facebook
page. What would you mix with Fantasia 4 Play? Let us know! Happy Smoking friends!
Categories
Recent Post
Month Lists