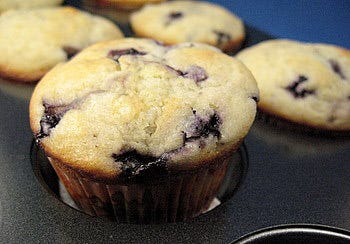 Shisha Review: Fumari Blueberry Muffin Shisha Tobacco
By
Jono
/ February 10, 2011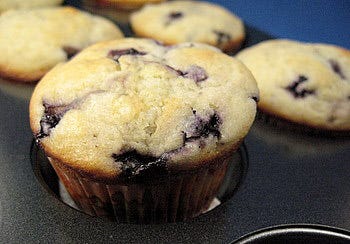 Since the dawn of time (ok, not really, but I always wanted to start a blog out that way), Blueberry Muffins have been a staple in our culinary culture. Like peanut butter & jelly, cookies & milk, and popcorn & overpriced movie tickets, blueberries and muffins were destined for one another. It's no secret how delicious blueberry muffins are, as most living and breathing mammals could tell you. The only secret (and it seems that only
Fumari Shisha Tobacco
knows this), is how to turn our favorite morning treat into a true-to-life shisha replica!
Fantasia Blueberry Muffin
truly is the closest anyone has ever come to the real thing. They must've made a pact with some pretty dark forces to get the ingredients just right! The smell is ridiculously sweet as well, and the flavor is simply mouth watering! Here's an idea. Grab your
Double Head Hookah Bowl
. Load one side with
Romman Turkish Coffee
and the other with Fumari Blueberry Muffin. Start by placing your coals only on the Turkish Coffee side. Then about halfway through your session, shift all of your coals to the Blueberry Muffin side. I'm no rocket scientist, but I kind of feel like a genius right now (and congratulations for picking up on my sarcasm). This should kick-start your senses and your day with one smooth and delicious sweep! Boom badoom BAM. uh. Sorry, I just felt like dancin' for a sec. Grab some Fumari Blueberry Muffin shisha tobacco today and let us know what you think about it by posting comments below or on our
Facebook
page. Oh, and since this stuff is so real, you may want to have a glass of milk on standby. Just sayin'. Happy Smoking friends!
Categories
Recent Post
Month Lists