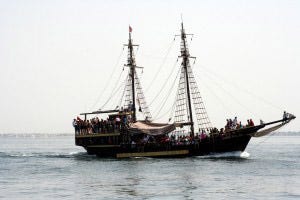 Shisha Review: Starbuzz Shisha Tobacco - Pirate's Cave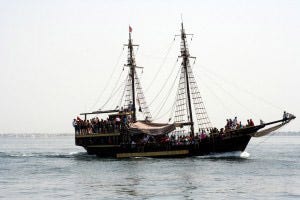 In the past,
Starbuzz Shisha Tobacco
has played it safe when it comes to naming its flavors. But it seems a few flavors skipped the "call it what it is" meeting and went straight to the production line with shisha flavors such as Code 69, Pink, and Pirate's Cave. Today we focus on one of Starbuzz's newer flavors, Pirate's Cave. When you open the new 50g tins of Pirate's Cave shisha tobacco, a strong aroma of lemon lime will quickly fill the air. The design on the package has a group of Goonie-ish explorers underneath a giant skull surrounded by the green and yellow aura. If it wasn't for the smell of lemon lime, I'd have no idea what to expect. But that doesn't seem to stop people from trying it, at all. Curiosity, it seems, is enough to intrigue us all into trying this unknown flavor.
Hookah bowl
loaded. Check.
Coco-Nara coals
on. Check. Now let's see what Pirate's Cave is all about... The flavor is exactly what I expected – lemon/lime. One thing I've noticed before when I've smoked any shisha flavors with lemon is that the lemon is almost too tart for my liking. However in this case, Starbuzz Pirate's Cave gives you a mellow lime with a lemony freshness that is desirous to taste. Give it a try and let us know what you think about Starbuzz Pirate's Cave shisha tobacco by posting on our
Facebook page
! And if any of your readers out there know what Pirate's and lemon lime flavor has in common, let us know. We're curious to see how they came up with the name! Happy smoking friends!
Categories
Recent Post
Month Lists