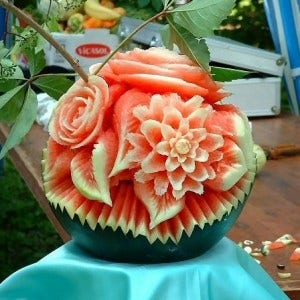 Shisha Review: Al Tawareg Wild Watermelon Shisha Tobacco
By
Jono
/ November 4, 2010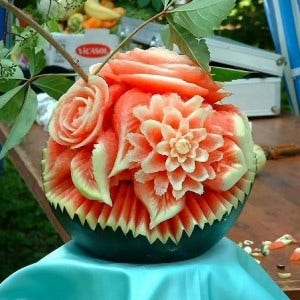 What's better than eating watermelon on a hot summer day? Smoking watermelon flavored shisha wherever and whenever you want! Duh! Seeing as though watermelon is among my favorite of all shisha tobacco flavors,
Al Tawareg
Wild Watermelon shisha jumped out as one of the first new flavors I HAD to try! The interesting thing about Al Tawareg Wild Watermelon is that it doesn't taste like a watermelon candy like some watermelon shisha. Instead, it has that "fresh from the earth" flavor. Although, I have to admit there's some underlying flavor here that's difficult to distinguish. The mystery in my head is whether this unknown flavor is pomegranate or mango or something else entirely. Whatever it is, it gives Al Tawareg Wild Watermelon an earthy zing that sets it apart from your ordinary watermelon. Additionally, there seems to be this mild floral undertone that resonates just underneath the fruity flavor. If you're into flavors like
Fumari
Prickly Pear,
Starbuzz
Pomberry, Starbuzz Citrus Mist, or
Romman
Mango, Al Tawareg Wild Watermelon shisha tobacco is sure to fit nicely into your shisha collection. Let us know what you think by leaving comments below. Can you tell what that "wild" flavor is? I'm dying to know! Happy smoking!
Categories
Recent Post
Month Lists