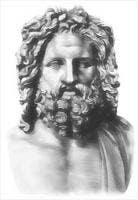 Shisha Tobacco Review: Fumari Shisha Tobacco - Ambrosia
By
Jono
/ January 24, 2011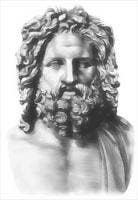 In mythology, Ambrosia is considered to be the drink (or food) of the gods. Immortal nectar so to speak. If you're more familiar with Ambrosia in the culinary setting, you may have heard of the fruit dessert made with oranges and shredded coconut occasionally flavored with pineapple. Regardless of whether or not you've heard of it, Ambrosia is a beautiful name that brings our imagination to a much more colorful place.
Fumari Shisha Tobacco
offers their version of taste bud immortality with Ambrosia! What I noticed as I opened my
100g pouch of Fumari Ambrosia shisha tobacco
was how sweet it smelled. If you close your eyes, you can almost see yourself walking through a garden of sweet melons with the music from a harp playing in the wind. Sorry, this stuff just brings my imagination to life. Where was I? Right. The taste of Ambrosia shisha tobacco is real simple. It tastes like an especially delicious, vibrant sweet melon. Since I mentioned the dessert before, I should go ahead and tell you that I didn't find a trace of orange, coconut, or pineapple. But because Fumari Ambrosia is as blissfully flavorful as it is, you won't miss the other unnecessary flavors. I'm pretty sure if mythology were real, Zeus himself would approve of Fumari Ambrosia. You may want to load the
Jumbo Hookah Bowl
with this one! I'm just saying! Test it for yourself and let us know what you think of Fumari Ambrosia by leaving comments below or by posting on our
Facebook page
! Happy Smoking!
Categories
Recent Post
Month Lists