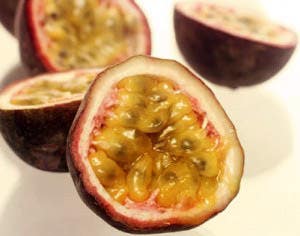 Shisha Tobacco Review: Social Smoke Passion Fruit
By
Jono
/ December 15, 2010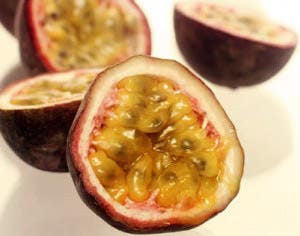 Question: How many of you actually know what a passion fruit tastes like? Probably not many of you. They're not commonly found in many households. Their sweet guava/mango-like taste is more often used in juices or in other types of cooking such as cakes and sauces. But what you should know about Passion Fruit is how delicious they actually are! And clearly,
Social Smoke
knows how to turn this wild exotic fruit into a surprisingly flavorful shisha tobacco. Before I even loaded my
hookah bowl
with Social Smoke Passion Fruit shisha tobacco, I was expecting a guava like fruit taste with a slightly bitter, tart aftertaste. While it was very much like a guava/mango/orange taste, I really didn't get that tart bite, which in my opinion was "right on the money" PERFECT! Instead, I got this nice, calmingly smooth "true to life" passion fruit flavor with a sweet, earthy aftertaste. Speaking of aftertaste, Social Smoke Passion Fruit's flavor didn't linger too long after I smoked it, leaving me with no other choice but to smoke it faster. It seemed to die out soon after the exhale. But that's not necessarily a bad thing. Sometimes you want to drink or eat during your hookah session. This way, the flavors won't overlap. I suggest eating lobster next time you want to smoke a little Social Smoke Passion Fruit shisha tobacco. The two complement each other quite nicely! FYI. So without hesitation, I highly recommend Social Smoke Passion Fruit shisha tobacco to everyone! Its vibrant flavor and thick smoke are sure to please a crowd of hookah enthusiasts. I know it took me by surprise! Check it out and let us know what you think by leaving comments below or by hitting us up on
Facebook
! Happy Smoking!
Categories
Recent Post
Month Lists