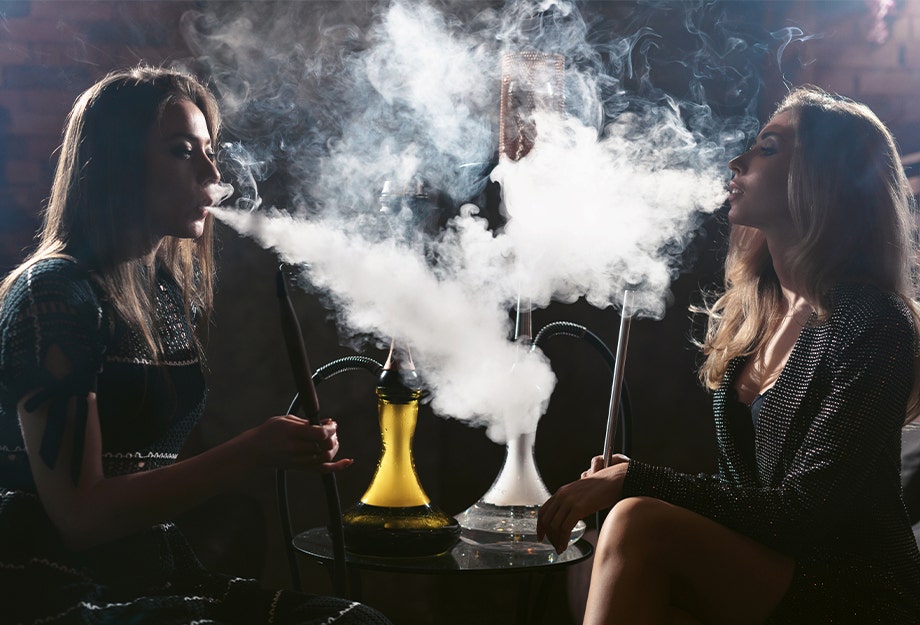 Soguk Cooling Hookah Hose Attachment - Experience the Coldest Hookah Smoke Possible!
By
Grabertrain
/ March 22, 2012
Introducing the Soguk Cooling Hookah Hose Attachment, a revolutionary hookah accessory that provides up to 2 hours of chilled, icy hookah smoke! Taking its name from the Turkish word for "cold," this device is similar to the Mystique Hookah Ice Hose Tip but has the added advantage of being compatible with practically any hookah hose! The Soguk is a self contained unit with a special glycerin mix sealed inside, which remains frozen longer than plain water. To prevent the frozen solution to expand and cause cracks or breaks, the Soguk utilizes a breathable adhesive which allows the pressure and the distilled water binder to equalize the internal pressures. To use the Soguk, simply place in your freezer for 3-5 hours, then attach to the end of your hookah hose. If your hose has a metal mouth tip, the end of the Soguk will fit snugly over the tip. For hookah hoses with a wooden or plastic mouthpiece, an included black rubber adapter can be used for a tight fit. For hookah hoses with a removable mouthpiece, such as a Nammor Hookah Hose or a Khalil Mamoon Beast Hookah Hose, the Soguk can be attached using following steps:
How to attach the Soguk Cooling Hookah Hose Attachment to a Nammor Hookah Hose:
1. Place the black rubber adapter over the end of the Soguk.
2. Take an Egyptian Bowl Grommet and place it on the Soguk like so, fat end first, and slide it all the way to the end.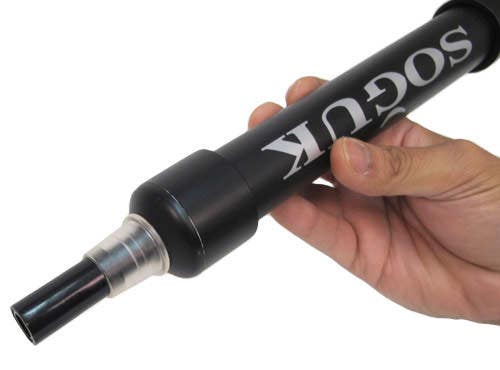 3. Insert into the end of the Nammor Hose, making sure that there is a snug fit. Smoke. Enjoy!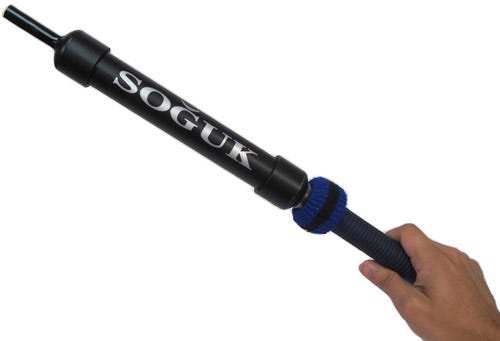 The Soguk Cooling Hookah Hose Attachment is currently available in the "slim" edition, which measures 10.25 inches in length and 1.5 inches in diameter. Once you experience the crisp, cool, and long-lasting flavorful smoke, the Soguk may be something you never smoke without again! Happy Smoking!
Categories
Recent Post
Month Lists