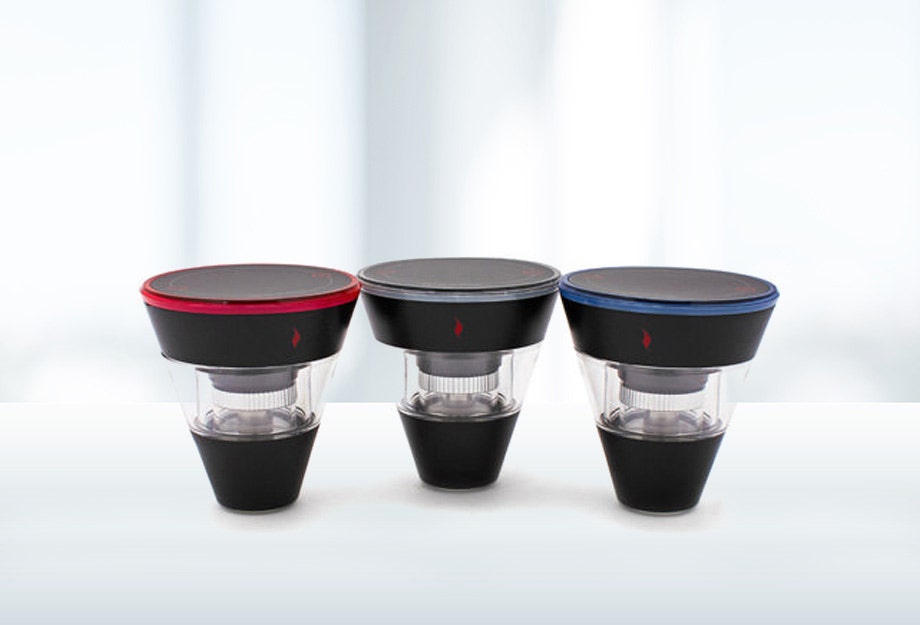 Square e-Head Electronic Hookah Bowl
What Is The Square e-Head?
So you love smoking hookah, but you're quitting tobacco. What's a gal/fella to do?? Never fear - the vaping hookah bowl is here!
The Square e-Head electronic hookah bowl is where hookah meets vaping. This electronic vaping device holds up to 8ml of e-juice, has an internal heating atomizer, and works by taking the place of your traditional hookah bowl. Thanks to a universal grommet, it fits on top almost any hookah. With variable voltage, and the ability to use any e-liquid that you'd like, the Square electronic hookah head creates a fantastic hookah smoking experience, without the tobacco.

The Square eHead has no on or off switch, simply activate it by smoking. The digital display on top shows you the battery life, voltage setting, inhalation timer, as well as a puff counter.
| | |
| --- | --- |
| Each Square e-Head comes with an extra flavor tank (complete with internal heating unit), a wall charger, and a 25ml bottle of Square Drops e-Liquid (nicotine-free). Make sure that the tank is filled with at least 4ml of ejuice to ensure optimal performance. It is also essential to clean your e-Head after each use. Simply empty the e-liquid and wipe down any remaining liquid. Vape on, hookah lovers! | |
Categories
Recent Post
Month Lists