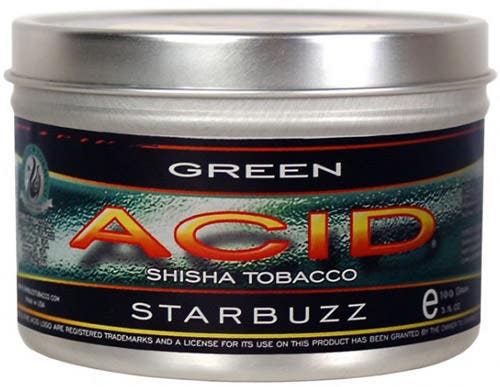 Starbuzz Acid - Blue, Red, Gold, Purple, and Now: GREEN!
By
Grabertrain
/ July 27, 2012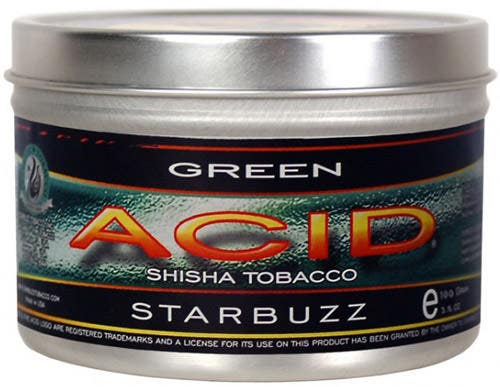 What could a shisha tobacco with a name like "Acid" possibly taste like? Or, I should ask, what affect will it have on you? Despite the name, Starbuzz Acidwon't make you see tracers or burn a hole in your jeans; it's actually a partnership between Drew Estate, the company that makes Acid Brand Cigars, and Starbuzz. Acid Shisha was introduced over a year ago and, as the reviewers have pointed out, contains the same quality, cut, and flavor longevity you've come to expect from Starbuzz but with unique flavors only found in Acid cigars!

The initial 4 flavors, known only by a simple color, were Red (cinnamon and flowery orange), Blue (wintergreen with a berry and melon tinge), Gold (orange and chocolate) and Purple (sweet tropical grape). We're happy to announce that they've added a 5th flavor to this quirky quartet of fun flavors: GREEN! This one is pretty straightforward: A strong, cooling mint flavor that can't be beat. Starbuzz Acid Green can be found in the 100g, 250g, and the 1000g size. Oh, and check out the other 4 flavors if you haven't already! Happy Smoking!
Categories
Recent Post
Month Lists