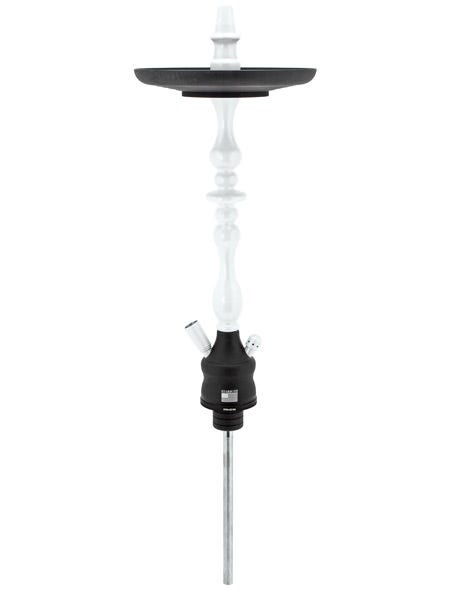 New Starbuzz Hookah Shaft Breakdown - Enterprise, Atlantis, Challenger, and Discovery
By
Katie
/ August 19, 2014
Four Superior Hookah Stems From Starbuzz
Starbuzz has released their own line of remarkable hookah stems. Available in four separate models, you have never seen anything like these American-made hookah shafts. The Starbuzz Enterprise, Starbuzz Challenger, Starbuzz Atlantis, and Starbuzz Discovery all stand 28 inches in height, and are made from space-grade aluminum (for the shaft) and surgical-grade stainless steel for the downstem. So what?
Well, these extremely high quality materials allow the Starbuzz Stem to boast that it will never ghost shisha flavors, nor will it allow for deposits of minerals, mold, or other unfavorable residue. These shafts are named after NASA's Space Shuttle program because there is nothing like them on earth. Each model is available in black, white, blue, and red. Take a look at the expanded pictures below to see the design variations that set them apart, but rest assured that they all share the same structural integrity.
Check out our complete list of compatible hookah bases that can be paired with these space age stems.
Categories
Recent Post
Month Lists