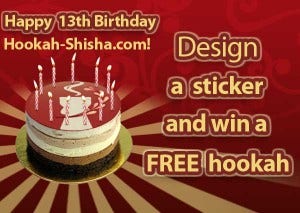 Sticker Design Contest
Hookah-Shisha.com is turning 13, and we want you to help us celebrate by creating our new sticker design!
EDIT: We have selected our winners! Scroll down to find out what new, awesome sticker designs you can look for in your next order.
We made it! We're teenagers! While we would love to have a pizza party and invite you all to it, the logistics would be a little tricky. But that's not to say that we don't love presents. We love presents. If you're looking to get us something, save your money, because we're easy to please. All we want for our birthday is a new sticker design. Our current designs are awesome, and were also designed by customers just like you! But we want to add a few more to the mix. Here are some of our current designs for inspiration:
THE RULES

The sticker will be square-shaped, so make your design accordingly. We recommend using Photoshop or Adobe Illustrator. The final printed sticker will be about 4 inches by 4 inches, so don't make anything that would be illegible in that size (the resolution should be 300 dpi). You are free to design anything you like, the only criteria is that it must have our website address somewhere on it (www.hookah-shisha.com). Avoid using any copyrighted characters and do not depict anything that is legally questionable. **We reserve the right to alter the winning entry to fit any printing requirements if necessary**

Save your entry in .psd format (if using Photoshop) or .eps format (if using Illustrator) and send as an email attachment to hookahlove@hookah-shisha.com. Try to make the file less than 10 megabytes in size (please compress larger files into a .zip file). Please write Sticker Contest Entry in the subject line. Submit as many entries as you like!

The deadline to send in your entry is Wednesday, April 17th. The winners will be determined by a panel of Hookah-Shisha.com employees. Once the deadline has passed, we will display the entries on our Facebook page, where all are encouraged to 'Like' and comment on their favorite entries; this will be considered upon judging entries (BUT THIS WILL NOT DETERMINE THE WINNER). The winner and two runners up will be announced on Monday, April 22th.
PRIZES
The winner will win a hookah and accessories prize pack, plus their design will be printed and distributed to our customers worldwide! The two runners up will receive $25 in store credit. Good luck to those
THE WINNERS
We had so many fantastic entries in this contest, it was hard to choose just one! While we will be awarding a grand champion, as well as second and third place, we're happy to announce that the
top FIVE sticker designs will be printed and distributed
to our customers world wide. Thank you so much to everyone who entered, make sure to
see all of the entries on our Facebook page.
Runner Up To Be Printed [caption id="attachment_13413" align="aligncenter" width="274"]

Jesica Sanders

[/caption]
Runner Up To Be Printed [caption id="attachment_13426" align="alignnone" width="274"]

Michael Phung

[/caption]
3rd

[caption id="attachment_13414" align="aligncenter" width="286"]

Kyle Runge

[/caption]

2nd

[caption id="attachment_13416" align="aligncenter" width="273"]

Roya Sodeifi

[/caption]
And Finally...Receiving this awesome hookah
[caption id="attachment_13419" align="aligncenter" width="348"]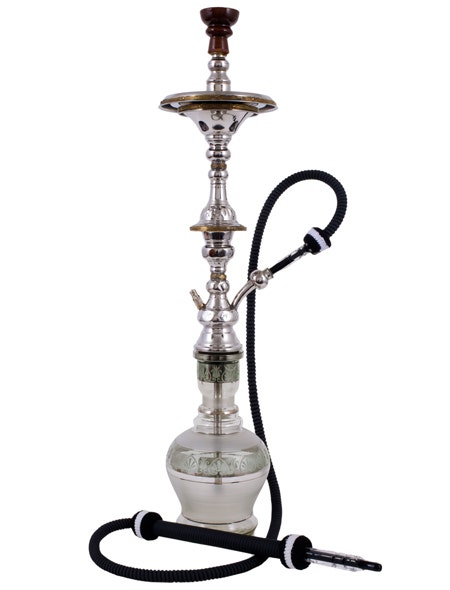 Nammor Cleopatra Hookah

[/caption]
YOU'RE THE CHAMPION:
[caption id="attachment_13417" align="aligncenter" width="542"]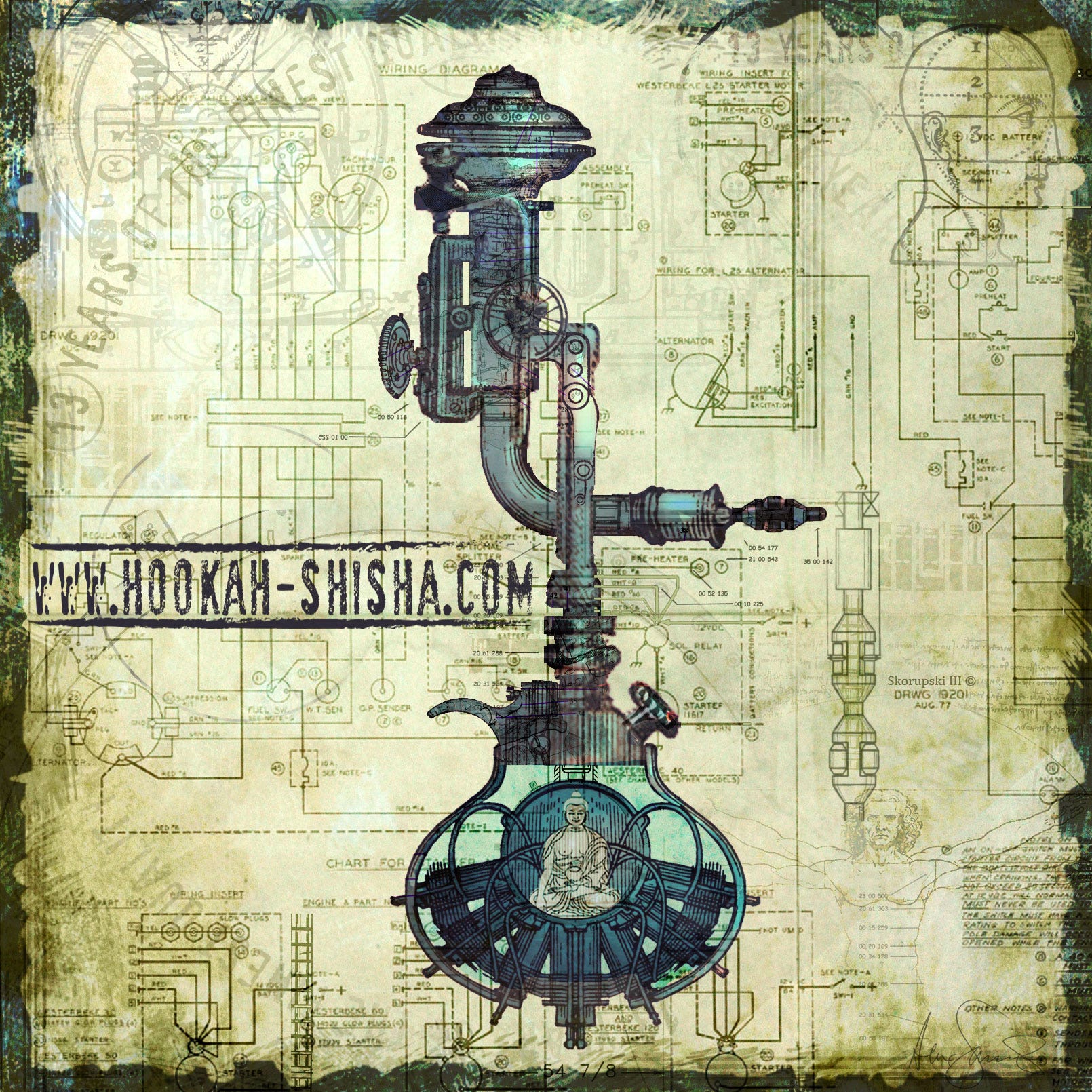 Alex Skorupski
[/caption]
If you are in the top 5, we will be contacting you shortly. Thank you to all participants, and congrats to our winners!
Categories
Recent Post
Month Lists