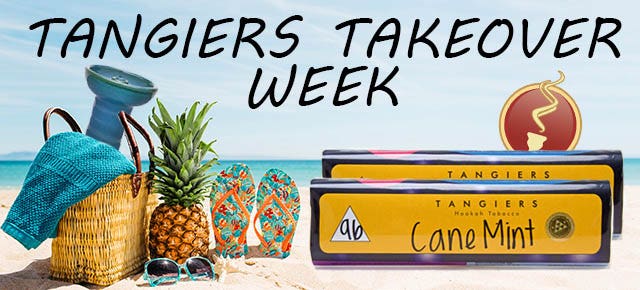 TANGIERS TAKEOVER WEEK
By
SmokeOrPass
/ July 24, 2018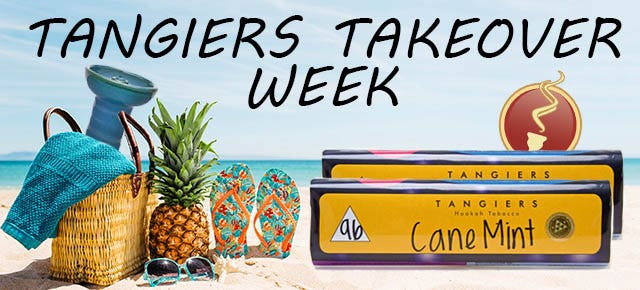 HOWDY Hookah Fam
This week we're highlighting one of the most sought after brands in the hookah world, TANGIERS. You'll find specials below for Cane Mint, Tangiers Starter Kits, and Storage Containers. If you've never heard of Tangiers we've got some info for you at the bottom.
Thanks for checking out another event at Hookah-Shisha.
This Tangiers event will ends 7/30
Grab A Free Bag Of Cane Mint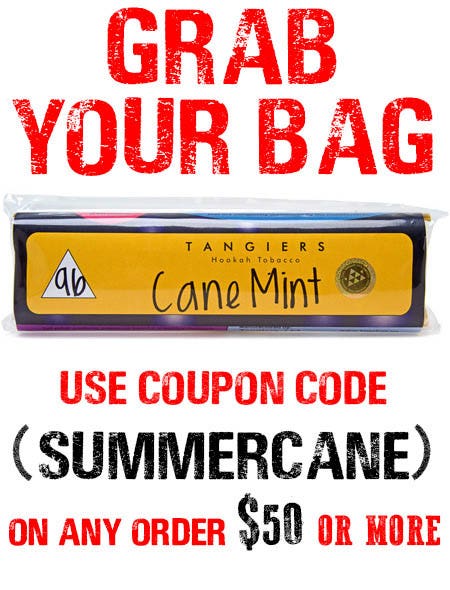 This week only you can score a free bag of Tangiers most popular flavor Cane Mint.
Use the coupon code "SummerCane" on any order $50 or more and save yourself $24 bucks! (the price of cane mint)

*International customer please note that this bag will be on your customs paperwork*
*Cannot be combined with any other coupons*
Would You Like To Start Off On The Right Foot?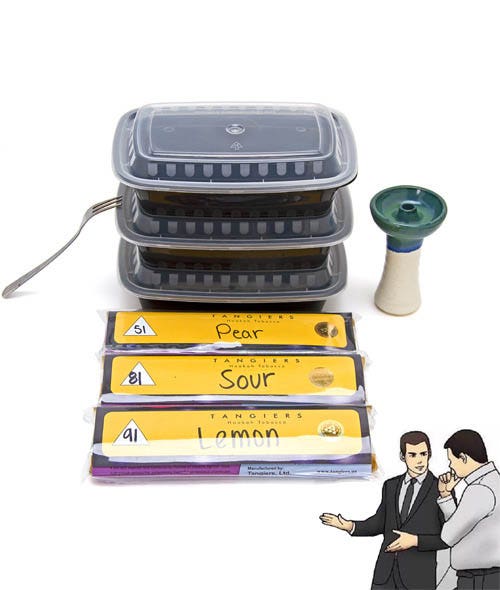 There are quite a few pieces needed to get the recommended Tangiers sessions and we've put them all together in one package for your perfect Tangiers starter kit.
This package includes:
*slaps roof of car* All together you're looking at about $123.41 but you're rocking with us so it's 25% off!
Need A Bowl For That Tangiers - 15% OFF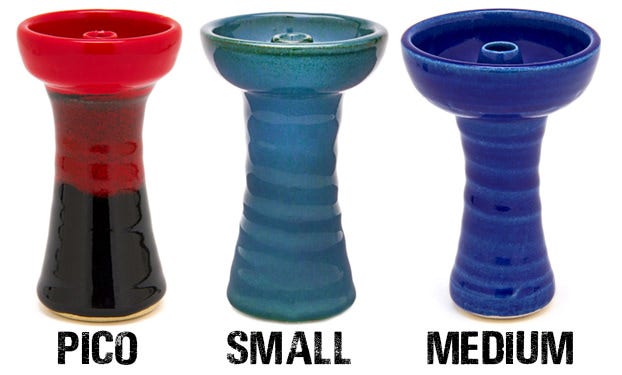 This week you'll be able to save 15% on all of their bowl sizes.
Tangiers didn't stop when they finished whipping up their fine blend of hookah tobacco because they wanted a particular bowl design to achieve the best session. The Tangiers phunnel bowl collection features sturdy bowls crafted with American clay that provide an ease in preparation and a evenly cooked session.
We typically use the Small bowl for our Tangiers sessions, but the Medium is perfect for lengthier smokes and the Pico saves on tobacco usage while providing you with huge tasty clouds.
Where Will You Store Your Tangiers?
Since Tangiers doesn't provide you with a container for their blends, you'll have to seek out an air tight container to keep your flavors fresh. Our Shisha Storage Containers can hold up to 500g easily and a little more with applied pressure.
These containers make it easy to use the labels from your Tangiers packaging on the lid for quick identification or you can simply write the blend name with a marker.
Once you open your Tangiers shisha, the aroma should come close to our described flavor profile on the product pages. If the smell is faint, let the shisha air out with the lid off for 4-6 hours with an occasional stir.
Wait, What's Tangiers?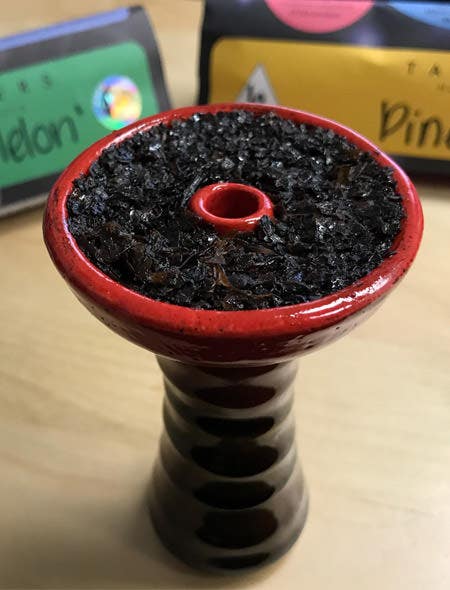 This dark leaf tobacco blend has been around for over a decade and they've created a MASSIVE following of fans while also introducing new ways to enjoy hookah. Tangiers shisha tobacco packs a very strong buzz and a heavier depth of tobacco notes within their flavorful clouds.
Tangiers introduced the dense packing method for their tobacco to achieve an optimal flavor. This preparation will require you to use more tobacco in the bowl and apply some pressure to make a slightly firm pack before applying your foil.
We do not recommend this brand as your first session or even your tenth, when you're ready for the next level it's here.
These handmade blends come to us from California, and arrive double packaged in airtight plastic sleeves with handwritten labels. Once again, you will need to move the tobacco into a separate storage container in order to keep the blends fresh.
Over the years Tangiers has formulated 4 blends of their tobacco:
Tangiers Birquq Shisha Tobacco - Great for starters, lighter on the buzz, doesn't require as much heat as the rest.
Tangiers Noir Shisha Tobacco - Standard line, largest selection of flavor, good buzz.
Tangiers Burley Shisha Tobacco - Strong buzz, heavier tobacco notes, not for the average.
Tangiers F-Line Shisha Tobacco - Heavy buzz, caffeinated
Now It's Your Turn!
If you're a Tangiers fan let us know how your first session went and what you're favorite flavor is currently?
If you've never had Tangiers before, was this enough info for you and can we answer any other questions?
Categories
Recent Post
Month Lists