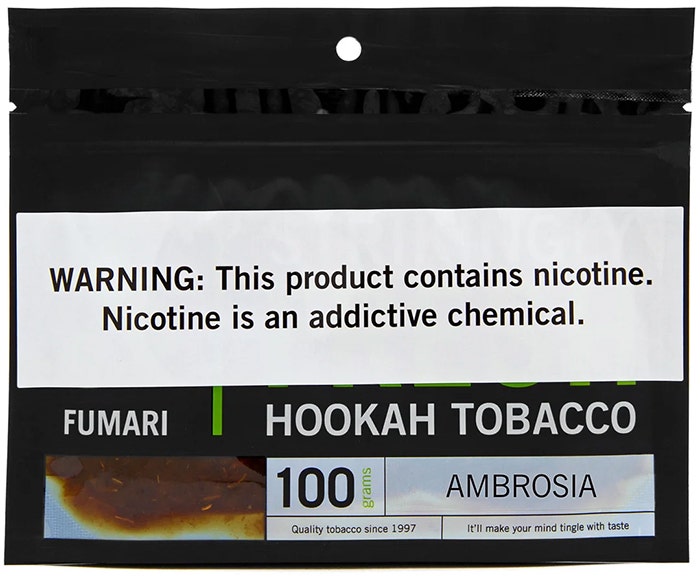 Hookahs and Food: The Best Food Shisha Flavors
By
Katie
/ August 31, 2012
It's no secret that smoking hookah is often a community activity, why not give your next gathering a little extra flavor by making it a dinner party! Pick out your favorite food-inspired shisha flavors and mix up their corresponding edible counterparts for a palate pleasing evening. Don't know where to start? We put together a menu for you, but feel free to use your imagination!
First course: Fumari Ambrosia Shisha with Ambrosia Salad
There's nothing wrong with starting off with a sweet first course! You can even mix this tobacco with some coconut, pineapple, or cinnamon shisha to really match the flavors in your ambrosia salad. 1 (8 ounce) container frozen whipped topping, thawed 2 1/2 cups shredded coconut 1/2 cup chopped walnuts 1 (8 ounce) can fruit cocktail, drained 1 (8 ounce) can pineapple chunks, drained 1 (11 ounce) can mandarin oranges, drained 3 cups miniature marshmallows 1 (10 ounce) jar maraschino cherries, drained (optional) 1 teaspoon ground nutmeg 1 teaspoon ground cinnamonIn a large bowl, combine the whipped topping, coconut, chopped nuts, fruit cocktail, pineapple, mandarin oranges, marshmallows, cherries, nutmeg and cinnamon. Mix together well and refrigerate for 30 to 45 minutes.
Main Course: Golden Layalina Mango Salsa goes great with Fish Tacos!
For the mango salsa: 1/2 cup finely diced mango 1/2 cup finely diced red bell pepper 1/4 cup finely diced red onion 1/2 Serrano chile pepper, finely chopped 2 tablespoons finely chopped fresh cilantro 1 tablespoon freshly squeezed lime juice 1 teaspoon honey 1/4 teaspoon kosher salt For tacos: 1 pound red snapper fillets 1 teaspoon ground cumin Kosher salt and freshly ground black pepper 1 teaspoon extra virgin olive oil 8 (6-inch) corn tortillas 2 cups "Pickled" Red Cabbage or shredded raw red cabbage 2 lime wedges
In a medium bowl, stir together the salsa ingredients. Taste and adjust the seasoning if necessary. Cover tightly with plastic wrap and let stand at room temperature for at least 30 minutes or up to 4 hours.
Meanwhile, season both sides of the fish with cumin, salt, and pepper. Brush both sides with oil. Heat a grill or a grill pan over medium-high heat until hot but not smoking.
Grill the fish, turning once, until just opaque in the center but not flaking, about 4 minutes on each side. Transfer the fish to a cutting board and cut into chunks.
While the fish is cooking, heat the corn tortilla on the grill until hot, about 30 seconds on each side. Transfer each tortilla to a plate and stack between layers of aluminum foil to keep warm.
Divide the fish chunks among the 8 tortillas. Top each with 1/4 cup of the red cabbage and 1/4 cup of the mango salsa. Squeeze lime juice over each taco and serve hot.
Dessert: Al Tawareg Banana Split and Romman Turkish Coffee
This shisha combination was the brain-child of one of our employees. Mix together some Al Tawareg Banana Split and some Romman Turkish Coffee for a wicked dessert combination!
Banana Split 1 medium banana, peeled and split lengthwise 1 scoop each vanilla, chocolate and strawberry ice cream 2 tablespoons sliced fresh strawberries or 1 tablespoon strawberry ice cream topping 2 tablespoons pineapple chunks or 1 tablespoon pineapple ice cream topping 2 tablespoons whipped cream 1 tablespoon chopped peanuts 1 tablespoon chocolate syrup 2 maraschino cherries with stemsPlace banana in a dessert dish; place scoops of ice cream between banana. Top with remaining ingredients. Serve immediately.
For more options feel free to try: Fantasia Bananas Foster Social Smoke Gingerbread Hookah-Hookah Key Lime Pie.
What's your favorite food inspired shisha?
Categories
Recent Post
Month Lists