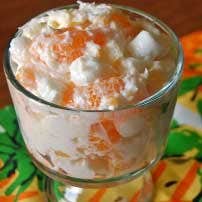 The Best Fumari Shisha Flavor Mixes
By
Katie
/ August 22, 2014
Fumari Shisha Tobacco is a cult classic in terms of delicious, robust shisha tobacco flavors. Their shisha is so juicy that you almost can't help but to get massive clouds when smoking it. All of the Fumari flavors are terrific, and rarely do they disappoint by themselves. When mixed together, any combination of flavors become pure hookah bliss. Here is our top 5 favorite Fumari mixes!
Mix Name: Gummi Bear Surprise

Fumari Flavors: Fumari White Gummi Bear and Fumari Red Gummi Bear

Why It's Good: If you are into super sweet mixes, look no further. It's like the sugarpocalypse! It is difficult to say exactly what it tastes like, besides that it is like a fruit punch mix. It is a light inhale, but with the exhale you will really taste the strong cherry flavor of the red gummi bear.
Mix Name: Orange You Glad I Taste Like Chocolate

Fumari Flavors: Fumari Mandarin Zest and Fumari Mint Chocolate Chill

Why It's Good: This 50/50 mix is for the chocolate covered fruit lovers out there. If you've ever had a chocolate covered orange, then you know the sweet bitterness of the cocoa mixes divinely with the sweet, tangy citrus. Top it all off with a minty exhale, and you've got yourself a damn good bowl of shisha.
Mix Name: Blunilla Cupcake

Fumari Flavors: Fumari Blueberry Muffin and Fumari Vanilla

Why It's Good: This is a very sweet, very heavy smoke that makes for a great breakfast hookah. A mixture of 3/4 Fumari Blueberry Muffin and 1/4 Vanilla will do the trick. Your tastebuds will sing!
Mix Name: A Spot Of Tea

Fumari Flavors: Jasmine and Citrus Tea

Why It's Good: This mix is pretty creative, and a little off the beaten path. If you are not a huge fan of super sweet mixes, this is for you. It creates a really light, pleasant flavor with strong floral notes. We have perfected this mix by using a mix of 3/4 Fumari Jasmine and 1/4 Cirtus Tea.
Think you have a better mix? Let us know in the comments below! We are very much up to the challenge of trying out any intriguing mixes. Happy Smoking!
Categories
Recent Post
Month Lists