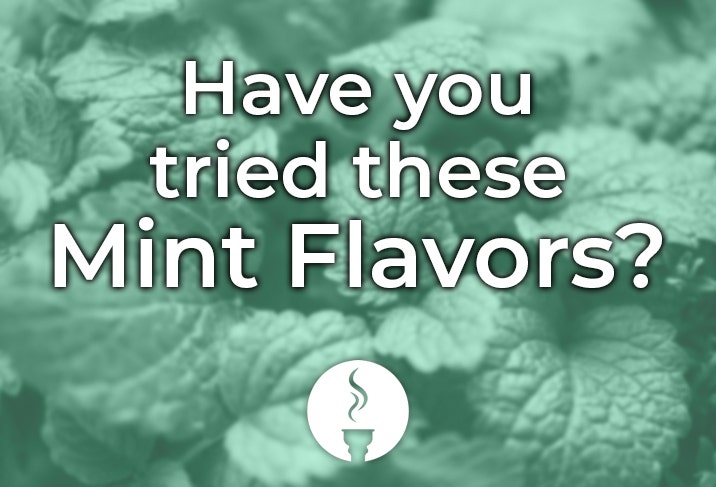 The Best Mint Hookah Flavors in 2022
By
SmokeOrPass
/ November 16, 2017
We received several new flavors this year from veteran brands, like Fumari and Social Smoke, plus a whole collection of blends from Starbuzz. The new guys like Trifecta, Ugly, and Nu had several new flavors launch this year as well. So, if you're tired of smoking the same thing, give our shisha selection a quick browse. Today we're going to take a look at some new mint flavors to add to your collection in no particular order. Cane Mint still reigns supreme on the leaderboards for top mint flavors, but let's see what some of the new blends have to offer.



Does it Sting? Yes. This powerful blend of peppermint shines in the latest Serpent collection from Starbuzz. Their latest tobacco blend is on the stronger side of the smoke spectrum as it uses a new kettle cured dark leaf formula, which leads to a more robust profile than the original lines from Starbuzz.
We made a video on this collection and got to experience the buzz and large clouds output from this tobacco. The sharp peppermint flavor slaps you in the face initially and delivers a cooling sensation later on in the session.



If this flavor is news to you, we'll give you a minute to pick your jaw up off the ground. It happened, we smoke it, and guess what? It's not bad at all.
We're not sure who asked for a milk a flavor, but it's one liquid that we recommend you don't put in your hookah. Before smoking the flavor we thought of the new blend as possibly being a light flavored cream blend. Our guess was close with the creamy profile but the flavor intensity was better than we expected with a semi sweet finish.
The milk flavor could be enjoyed by itself but the mint variation adds the ice that improves this blend.



Zomo made a splash in the hookah market with their two collection of flavors: World Experience and Strong Line. While the World Experience flavors utilizes a blonde leaf cut of tobacco suited for beginner to veteran smokers alike, their Strong Line was crafted for a different style of smoker.
All of the Zomo Strong flavors have a touch of menthol for a cooling inhale and they're blended with a stronger cut of tobacco for a mature smoke preference. The Strong Mint flavor accurately displays sugarcane and mint leaves on the box, and a strong sweet mint is what you'll receive. The 50g boxes allow for an ease in creating new combinations and the mint is a great foundation that also puts on an excellent solo performance.



Alchemist is another brand that released a new collection of flavors and they all feature a Kentucky fire cured cut of tobacco, so it received the name KFC. No food is included with these containers.
We opened Moonshine Mint on camera as soon as it arrived and the strength of the peppermint with a natural mint aroma blew our socks off. The fire cured tobacco adds a robust and smoky profile to each blend that intensifies once you add heat with a proper packing method.
This collection stands out in the line of what Alchemist has to offer because this flavor produces longer flavor with a stronger buzz.



This blend is fresh off the press and at this time not too many of you have had a chance to smoke this mint blend. Guess who did smoke it? We did!
Fumari graced us with a rum packed Mojito blend earlier this year but this Sweet Mint is going to be where the party is happening. Fumari gives mint fans a fresh blend of spearmint with a sweet touch that doesn't overpower the cooling effect. As always from Fumari, you can expect great cloud output and for each flavor to stand on it's own.
The cut of this new batch is as juicy as always to deliver an even colder smoking experience.




Not Even Close. Remember these are only the new guys and the classics are still available along with a wide variety of other options. What new mint have you enjoyed this year?
Categories
Recent Post
Month Lists