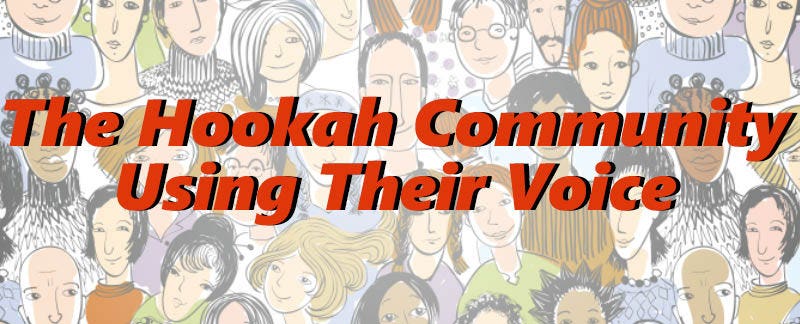 The Hookah Community Using Their Voice: Reviving The Dead
By
SmokeOrPass
/ March 31, 2017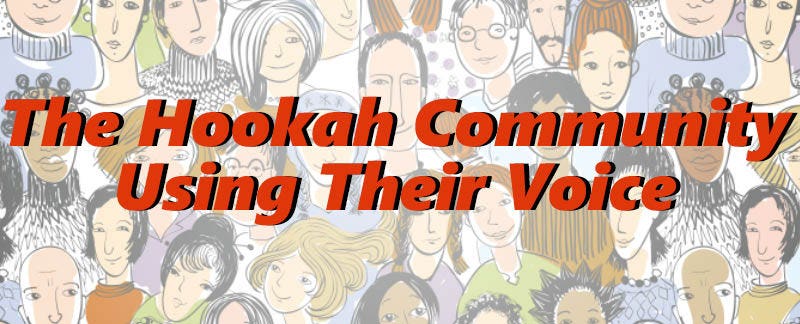 The Hookah Community Gets Their Bowl!
We have seen several popular products come and go, leaving fans upset and craving an immediate return. Collectible items like authentic Syrian pipes, classic Tangiers phunnel bowls, or the original Al Fakher hookahs are among a list of products that are no longer manufactured but highly sought after.
These products and many more are often sold in facebook groups, forums, or online postings. The companies behind some collectibles pieces have closed down, while others have switched to focus on producing new products.
Thanks to the hookah fanatics a push was made for the re-release of accessories that very rarely appear within sale postings. The dragon balls were collected and two bowls were revived from the dead, leaving Krillin floating around in the afterlife. So let's take a look at one of the rare revival moments in hookah history.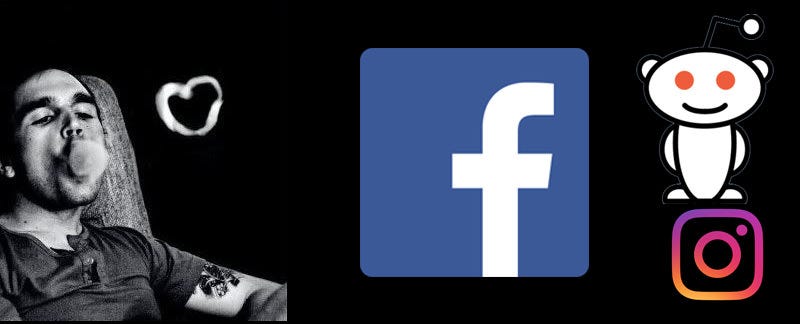 What is the Hookah Community?
Believe or not, if you own a hookah you're apart of the family. We're all connected with a mutual love for hookah and we could easily talk to new friends about our hobby.
Once hookah smokers encounter each other the conversations could go on for hours, especially when there's a bowl to share.
These conversations flourish within the online hookah community, and evolve into debates or passionate appreciation. Many companies will look for reviews of their product on social media platforms like Youtube, Facebook, and Instagram. They can utilize this feedback to get the ball rolling on new ideas and create something the community enjoys.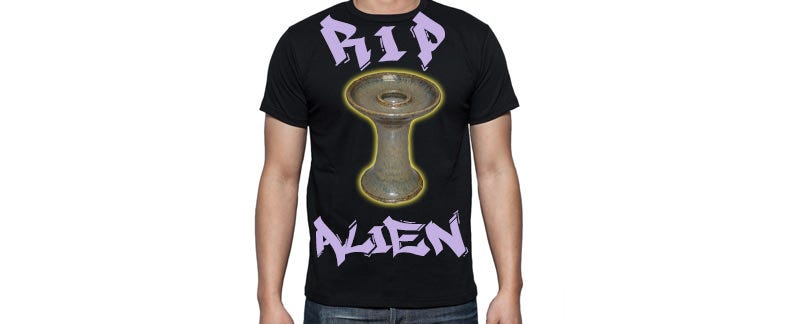 Life After Death
In 2010 the Alien Mini Hookah Bowl hit the market boasting a huge spire gauge and a super shallow interior.
A snowball effect of popularity happened with this design when people saw the benefits of preparing shisha saving bowls, including your tangiers sessions. At the time everyone had their eyes on a Khalil Mamoon hookahs for because of their designs and smoke quality. Adding the classic Alien to your KM setup produced amazing sessions, and at the time large center spire openings were kind of a new experience.
The Tangiers Phunnel, Vortex, and classic Egyptian bowls were the fan favorites but none of them saved shisha like these Aliens.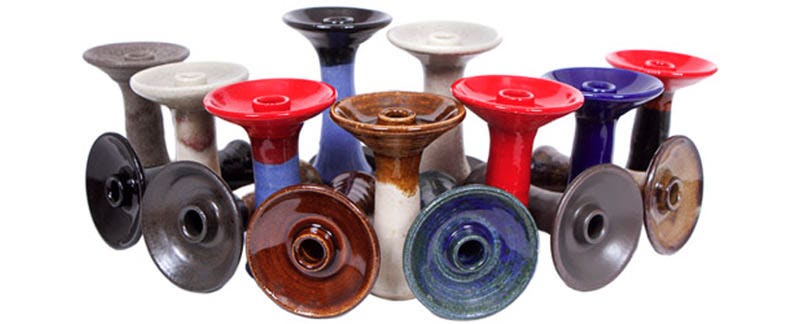 Once those initial batches sold out a replacement order was made and after a year or so, cosmetic changes began to occur. When new colors were introduced the shallow depth started to deepen as the spire went through several changes.
Dealing with handmade products doesn't always result in consistent quality, but what we were seeing was a complete overhaul to the original design. The hookah had a hug rise in popularity during 2012-2014, and even though the Alien bowl moved away from its classic style, everyone still wanted that bowl in their collection.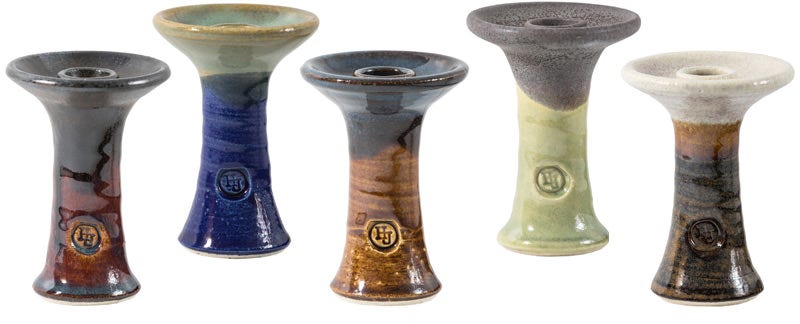 Well What Do We Have Here
Thanks to the community feedback we now carry the reincarnation of the 2010 Alien Mini and it's new name is the "Flashback Alien Bowl." Standing at 3.75" with a 2.5" diameter , the Flashback Alien is smaller than the current Alien bowl. We're pretty sure there hasn't been a bowl this shallow on the site since the original Alien hit our shelves.
Modern stylings caught up with the release of the bowls, so the available colors have been updated with sleek glaze patterns. Limestone and Sarsaparilla were the standout colors for us, and there's 4 more options available for your choosing.
We use this bowl with foil only, as the Kaloud Lotus will rest on the bowl but the overhang is scary serious and since we promote safe smoking, its a no from us.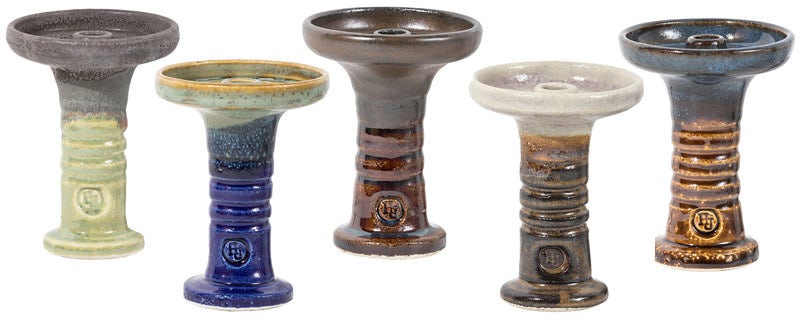 Wait Didn't You Say There Was Two Bowls?
Yes, this second bowl design arrived after about 3 years in the afterlife. The story is almost identical with the Alien, as the current Harmony Bowl became deeper many people wanted to see a shallower interior back on the market.
This original design hasn't been off the scene long enough to be considered a flashback, but the "Retro" title seemed to fit the bill. The Retro Harmony bowl is 4" tall with a 3" diameter, so using a heat management device is not a problem in your future.
The thinner interior shaves off about 10 grams from your required shisha, and you'll only need 15-23g for a great session.
The 6 color options are identical to the Alien Flashback, so grab a matching pair as they may become a collectors set at some point.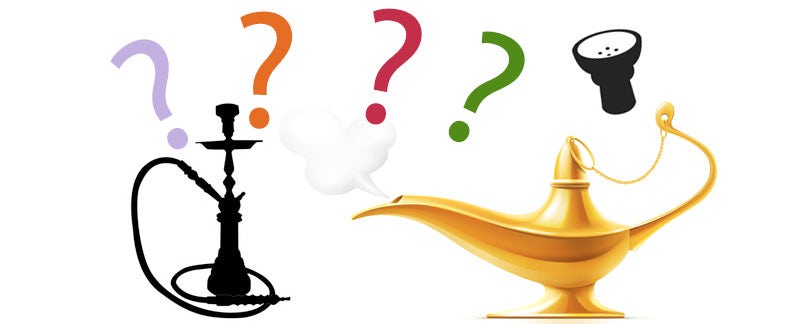 Does Anyone Have A Magic Lamp?
That's it everyone we revived two products, but was it a the right decision? Did we use our revive to early?
We'll have to wait and see what the feedback is in a couple of months.
If you could bring back a any hookah product what would it be? Tangiers Blue Gumball, Starbuzz UFO, copper KM downstems? I'd love to hear your feedback, so don't hesitate to drop us your thoughts below.
Thanks for reading!
Smoke. Love. Peace.
SMOKEorPASS
Categories
Recent Post
Month Lists