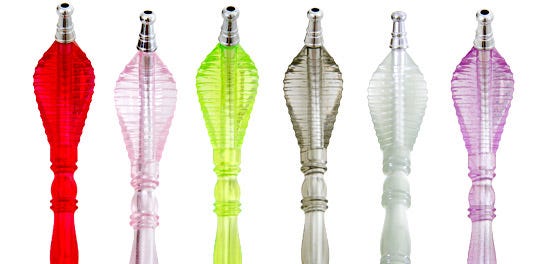 Tonic Hookah Hoses: 2 New Washable Hookah Hoses & The Return of the Grendizer Hookah Hose
By
Grabertrain
/ January 15, 2013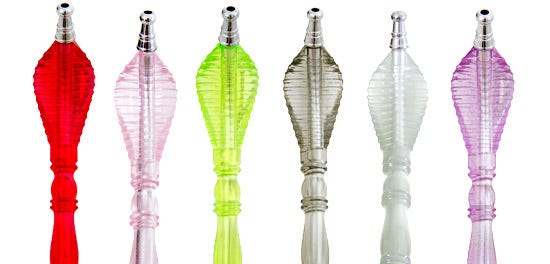 Tonic Hookah Tobacco makes some excellent shisha flavors (and the only shisha company with sci-fi themed flavors, which gives them extra points in my book!), but also produces some great washable hookah hoses that are quite popular in trendy hookah lounges. Here I present 2 new styles of these sweet-looking hookah hoses, plus a new-and-improved version of the only metal hose in the hookah industry!
| | |
| --- | --- |
| | Tonic XL Washable Hookah Hose - Long and easy to draw smoke from, with taut woven fabric surrounding the 12 inch long handle, these new 74 inch-long hoses from Tonic are the even LONGER versions of the Tonic Long Handle Washable Hookah Hose. These come in 5 vibrant colors to choose from and fit on any medium to large hookah and, as the name states, are 100% washable. No more ghost flavors in your hose! |
Tonic Washable Cobra Hookah Hose - Hookah hoses with a hooded cobra head handle are almost as old as the modern hookah itself (the original cobra hose being one of the first hookah hoses sold in our store), Tonic Cobra Washable Hookah Hoses can endure frequent washing without worry of corrosion.

Similar to the Lounge-Style Washable Hookah Hose, these hoses are made of a more flexible rubber material (and one of them glows in the dark!). At 74 inches long, these colorful hoses will "charm" you with their serpentine appearance and huge draw.
Tonic Grendizer Hookah Hose - A metal hookah hose? That's so metal. Aptly named after the titular super robot character from the popular Japanese anime TV show, you won't find any other hose quite like the Grendizer hookah hose.

While the words "washable" and "metal" may seem contradictory when speaking about hookah hoses, this Grendizer, which has a feel and weight not unlike the hose from a detachable shower head, has water-proof material lining the interior making it rust-proof. At a whopping 84 inches long, the Grendizer takes you to a new level of hookah smoking. Rock on, hookah fans!
Categories
Recent Post
Month Lists