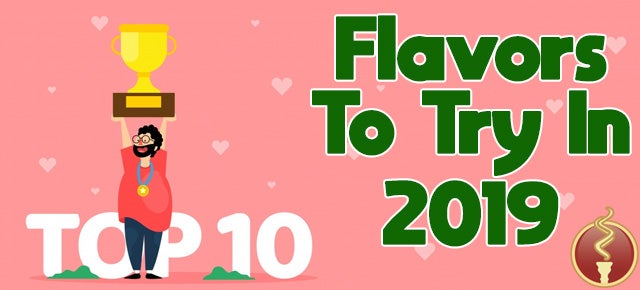 Top 10 Hookah Products Of The Year
By
SmokeOrPass
/ December 27, 2018
We covered the top 10 flavors to try in 2019 and now it's time to take a look at our Top 10 Hookah Products of the year.
The list of products below have wowed several of us here and many of you when the shipment arrives.
1. Kaloud Lotus Plus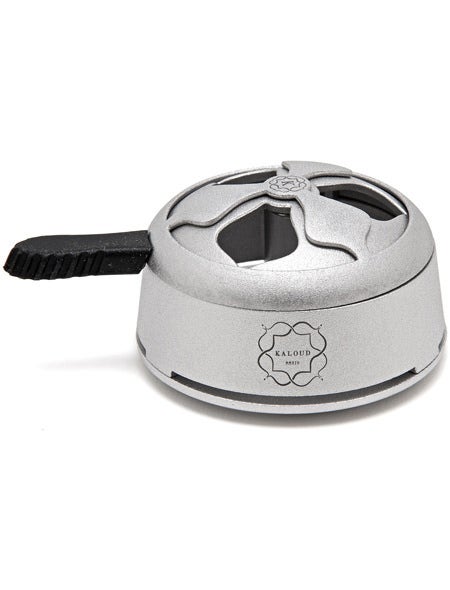 Let everyone else chase the dragon of a FREEZING COLD mint experience while the hipsters kick back with this classic mint trip. Hipster Mint from Trifecta delivers a natural mint leaf taste for a delicious single flavor session or provide the foundation for an excellent mix recipe.
This dark leaf treat is not a freezing cold experience but it's cool and it might be the blend you've been looking for your whole hookah life. The Hipster Mint flavor comes from the Trifecta Dark collection which means there will be a heavier flavor profile and a moderate amount of buzz.
At this point we've had this blend in just about every bowl style out there and it's a universal winner not matter what your setup you're smoking on.
A message from our customer service hero Clay: TRY SPUMONI IT'S THE BEST!
2. Shika Electro Legend Dual Fumari Hookah Tobacco has a lineup of classic fan favorites up their sleeves that continue to impress new smokers entering the scene as well as keeping the OG's happy. They're not slinging out new blends like they used back in the day, so any time that you see a new flavor from them it's a blend that was well thought out.
This year the creators of Spiced Chai choose a different coffee approach with their latest Mochaccino blend. If you like chocolate, coffee inspired blends, or decadent treats within your session, Fumari has you covered with this combination. It delivers rich and creamy chocolate tones to a sweetened coffee bean background. Give it a try with a sprinkle of Spiced Chai on top.
3. Alpaca Hookah Bowls The Ugly Hookah Tobacco team had to know that they had a winner on their team after the first bowl of their latest shisha flavor, Hurricane. This is the first lemonade concoction from the Ugly hookah brand and with the addition of a sweet mango component, you'll have a hard time putting down this flavor.
The Mango and Lemonade perform a waltz on the line of 50/50 mixing ratio, and with each puff you'll get the best of both worlds.
Ugly Hookah Tobacco has been known to deliver a buzzy hit during each session with their golden leaf blend that's made with real honey. If you're just starting out try Al-Waha Mango Lemonade to see if you like the flavor profile before jumping into a high buzz brand like Ugly.
4. Starbuzz Carbine Hookah Azure Shisha Tobacco has been one of the harder brands to keep up with on our flavor line-up because it felt like we were adding 5-10 new blends a week to the drop down menu on each product page.
These handmade matches come to us from California where they're formulated and manufactured with a roster of off-the-wall flavors. We watch the new names trickle in and once the Lemon Muffin blend was added to our shelves, it was in our bowl in a heartbeat.
Not only does this blend smell beyond accurate, it also creates a delicious and memorable smoking experience. This sweet lemon cake flavor comes from the Azure Gold Line which is designed to be enjoyed by newbies and everyday smokers, so don't leave this one behind in 2019.
5. Cocourth Hookah Charcoal A couple of times over this past year we thought to ourselves, "I wonder if we'll ever get anymore new Tangiers flavors" and poof! Not only did we get 1 new Tangiers blend, we received over 5 blends that included old-school flavor revivals like Blue Gumball & 2005 Blueberry.
This new Tangiers flavor drop allowed us to feed our Double Apple cravings in a slightly new way with Midnight Orchard Apple. Once you give this shisha a nice dense pack within your phunnel bowl, prepare yourself for the taste of ripe red apples dusted with anise and a mystery spice treat.
You'll want to have quite a few hookah bowls under your belt before you jump into the super buzzy Tangiers experience. This is recommended for the everyday hookah smoker or anyone looking for stronger shisha profiles.
6. Khalil Mammon Black Shareef & Short Pear In a blind taste test of this Starbuzz Bold flavor, we guessed this mix was cookie dough or cinnamon cream cookies, so if that sounds like something you enjoy, it only gets better from there. Later on in our session we started to make the Chai connection and realized this smooth transition from creamy to warm spice needed to be in our rotation instantly.
We'll always smell that cinnamon cookie dough scent from this blend despite what the label says, but we're never let down by the mystical Chai blend that comes through easily on the mix.
Starbuzz released their White Chai a few years back that featured a surprising amount of White Peach inside and the feedback received was "more chai please" and that's what they've delivered with the recipe.
This flavor is a part of the Starbuzz Bold collection which means it can be enjoyed as someone's first hookah session or session #3309 with great enjoyment.
7. MYA QT "Cutie" Hookah If you're thinking about leaving Peppermint inspired flavored for the winter season, you may not have your best year of hookah flavors. When it comes to Peppermint Shake from Trifecta. it's a blend that you could enjoy on a remote island by yourself during the summer or break it out during a spring cleaning session.
Basically, what we're trying to say is that this is a year round flavor filled with vanilla, sweet peppermint, and a dash of cream that even the most lactose intolerant person could handle with ease.
The Trifecta Peppermint Shake blend starts off with a chilly intro as the vanilla warms and evolves into a decadent serving of desert inside your hookah session.
Pro tip: You might want to smoke this flavor back-to-back and, from personal experience, your jar will go quick. So grab a second can just in case because the last thing you'll want to experience in 2019 is an empty can of Peppermint Shake.
8. CANE MINT We received an early trial can of this Pure Maracuja several months before the release and thoroughly enjoyed our sample so much that we had to request more to tide us over until it was available for everyone. You're in luck today because we have this flavor available in 100g and 250g to cover your first trial and your restock once you fall in love with this delicious Passion Fruit blend.
You could leave this can open as a nice air freshener for your place or face this powerful fruitplosion head-on inside your bowl. We've had the opportunity to try several passion fruit blends and while many deliver the fruitiness that we like, some blends lack in sweetness and complexity.
Pure Tobacco, on the other hand, proves to be capable of delivering the mouthwatering experience that we've been craving from this type of flavor profile. You can also add a splash of original FML to add a chilling exhale to this tasty Maracuja concoction.
9. Kaloud Vitria 2.1 Bowl We stated earlier that the Azure line has a long, tasty list of flavor combinations and we have one more series from their line up that will be sure to deliver some smiles within your hookah session. Azure uses the word "Winter" as a substitute for "Mint", so be prepared to enjoy these flavors throughout the year.
We've seen noses turn up when someone mentions rose shisha flavors and it's understandable because the aroma is not your average scent to have lingering in the air. But the question we have to ask the haters is "Have you had Winter Rose?" because it's nothing like the average smoke session.
We're not sure what the full recipe is for the "Winter" aspect of this blend but we know it produces a very sweet and cold mint. The coolness comes out stronger in our foil session and for the bowls used in combination with HMD's produces a sweeter and cleaner taste with more taste coming from the base mix Rose.
The Azure Collection contains Winter Orange, Winter Peach, and of course Winter Rose, so if mint flavors are on your favorites list be sure to add some "Winter" to your rotation. All of these flavors blend very easily to create unique mixes but have proved to be delicious on their own merit.
10. Ripper Hookah Hose Last but not least, it's the flavor that caught some of us here by surprise and it comes from the dark leaf flavor experts at Tangiers. Their Tuscan Cantaloupe is a blend that I personally refer to as the "crouching tiger" of the Tangiers flavor line up because it's one of the few that doesn't have a strong scent inside your container even after you let it air out.
Once you have #86 loaded up in your bowl after about 5-10 minutes of smoking, the taste hits you nice and strong. RAWR.
Real Cantaloupes don't produce an overwhelming amount of flavor for the everyday palette unless you add a little something to the fruit. And, just like most melons, they can surprise you with a really sweet flavor or subtle sweetness while delivering a refreshing, crisp bite.
This Tuscan Tangiers experience doesn't deliver the sweetest melon flavor like "Melon Blend" but it serves up a long lasting fruit slice that comes with a heavy smoke profile and strong buzz. Pro Tip: Add Mimon or Mimom to your mix and blend them thoroughly with Tuscan before loading for a 2 thumbs up smoke session.
What Are Wanting To Smoke?
We hope you enjoyed this lineup of our 10 flavors to try in 2019. There's still more flavors to be released and several other blends that we didn't get to mention on this list. So if you stuck to your basics all year, step outside the box this year for a bowl or two and taste what happens.
Drop me a comment below of 3 flavors that you would like to try this year (they don't have to be from this list) and I'll randomly select one person to receive this 10 flavor lineup on January 2nd at 3pm cst by responding to the winning comment with the message "You've won".
Categories
Recent Post
Month Lists