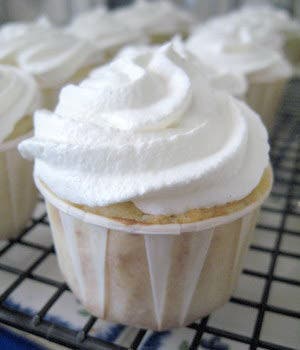 The Best Non-Fruity Shisha Flavors in 2022
By
Christophanes
/ March 7, 2009
Have you had more than your fill of fruity shisha flavors? Looking to 'spice' up your normal smoking fare? We've been there before too, and fortunately several brands offer outstanding non-fruity flavored shisha tobaccos. Here you'll find our Top 10 Favorite Fruit-Free Flavors, and with a little exploring, we're sure you have a few of your own to suggest!
10. Vanilla - Mixing famously well with any other flavor, Vanilla is a sure-fire way to sweeten up any bowl, or provide a unique smooth smoke all by itself. My personal favorite Vanilla is Romman Vanilla - it smells and tastes just like vanilla frosting!
9. Irish Cream - I love Irish Cream ice cream, and a drop does my cup of coffee good. My favorite Irish Cream shisha, Hookah-Hookah has a mellow flavor that's a great alternative to the bright and fruity standard smoking fare.
8. Clove - Clove's distinctive spicy smell and unmistakable piquancy is a great way to pep up any smoking session. Social Smoke's clove is smooth and light on the intake, with a delicious warming clove aftertaste that lingers after the exhale.
7. Cola - Another famous mixer, try mixing Cola with Plum for a flavor like the Dr. Pepper soda! Smoke Classic Cola from Starbuzz and you can't beat the feeling.
6. Jasmine - While some Jasmine flavors are so cloyingly floral they taste like perfume, others, like Al Fakher's Jasmine, are as delicate and fresh as a cup of jasmine green tea.
5. Frappucino - When you can't have your coffee blended in ice beneath whipped cream, you might try smoking a bowl of Al Waha's Frappuccino for your mocha kick. This flavor is great for dessert!
4. Pumpkin Spice - Of course pumpkin spice is popular in the fall and winter, but why wait until then to enjoy this time-tested combination of flavors? Fantasia's Pumpkin Spice and Starbuzz's Pumpkin Pie taste just like the real thing!
3. Pipe Tobacco - Tobacco enthusiasts who love a cigar or pipe, or anyone who enjoys a bold tasting shisha with rich bass flavors like cocoa and aged, oaked whiskey. You can find this flavor in Al Fakher.
2. Cinnamon - another classic mixer, cinnamon needs no introduction. For an intensely interesting blend, try cinnamon and mint together, or mist cinnamon and vanilla for a shisha blend that tastes like a cinnamon roll! Nakhla's Cinnamon flavor will knock your socks off!
1. Chocolate Mint - Chocolate and mint is such a popular combination that many brands now offer a pre-mixed version of it. From the classic Al Waha After 9 to Fumari's Mint Chocolate Chill, this fresh and indulgent flavor is a great one to keep around for breaking out of a fruity-flavored rut.
Categories
Recent Post
Month Lists