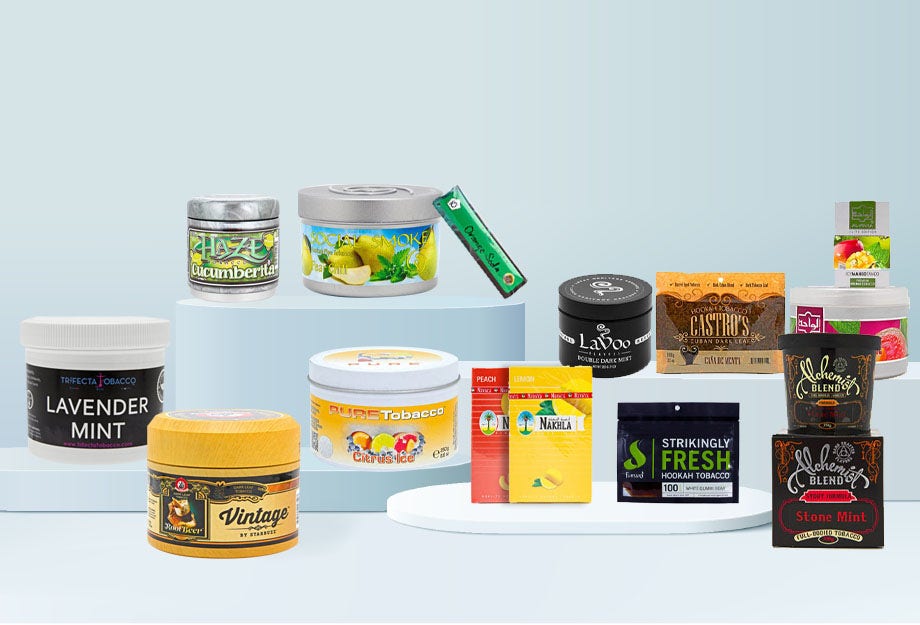 Top 10 Shisha Flavors To Smoke In 2017 Part: I
By
SmokeOrPass
/ April 8, 2017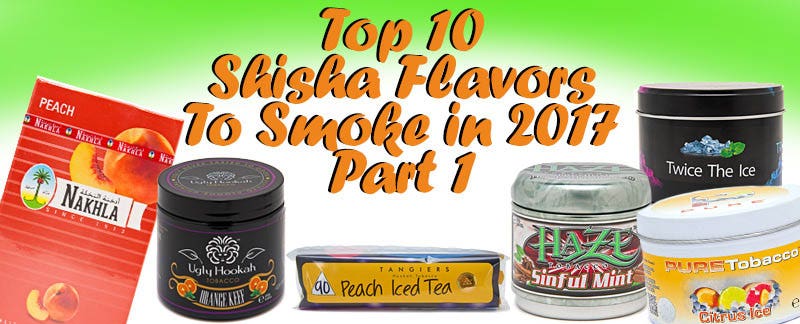 Top 10 Shisha Flavors To Smoke In 2017 Pt.1
It's April 2017, which means we've reached the end of our first quarter and it's time to take a look at the most popular flavors so far. Some flavors will always remain at the top of the selling list like Nakhla Double Apple, Tangiers Cane Mint, Starbuzz Blue Mist, and Social Smoke Absolute Zero. They've earned their spot and they've held it for many years, but today we're gonna look at some newcomers that have moved up the rankings quickly. We've introduced these flavors, watched them sell, and see many of you return looking for a restock on these new favorites. We'll be going over 10 flavors but it's only a list and in no way a ranking of their popularity. Let's get started shall we.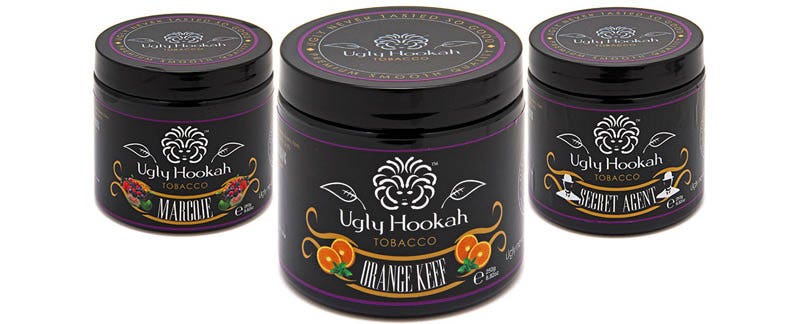 #1 Ugly Hookah Tobacco - Orange Keef
You're beautiful no matter how much you love Ugly Hookah Tobacco flavors and Orange Keef has been the highlight flavor of this brand. Citrus profiles rank highly for many brands as people enjoy mixing them and being able to pinpoint the flavor accuracy. Orange Keef delivers layers of sweet orange from the pulp to the rhine with an added subtle citrus spice. This blend gets better once it's smoking as the mint rolls through to make this an instant classic. It easily one of those flavors that makes your place smell magical, and you can toss some AF Rose in the mix for a delicious outcome. The rest of their popular lineup includes: Secret Agent, Maracoje, and Ma-Wardi. Ugly hookah tobacco ranks high on the buzz scale, so we suggest intermediate to moderate smokers give it a try.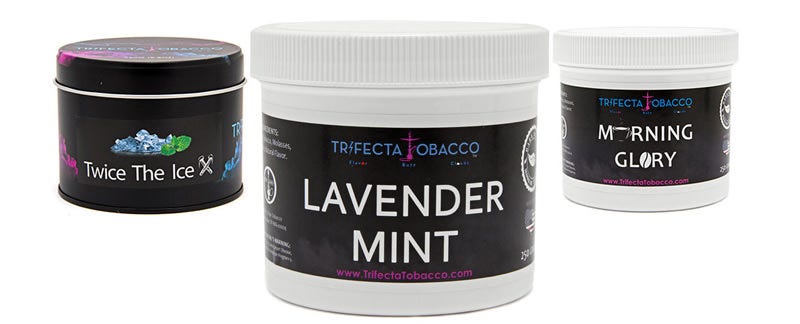 #2 Trifecta Hookah Tobacco - Lavender Mint
Trifecta has graced several bowls since it's arrival on our site in September of 2016. This brand introduced both a blonde and dark leaf tobacco flavor collection and one of their most popular flavors is Lavender Mint from the dark blend line. On each puff, you'll receive sweet, bitter tones from the spot-on Lavender and an ice-cold mint exhale. We've enjoyed mixing this with other dark blend flavors, as well as a 50/50 mix that involves Tangiers Kashmir Peach (thanks hookahchef). If you're not a floral fan check out the dark blends for: Pearfect, Enigma, or Morning Glory. The blonde also includes favorites like the bone chilling Twice The Ice, TNT, and Melon Melange. Trifecta is really making moves and we won't be surprised if we see them on the next list.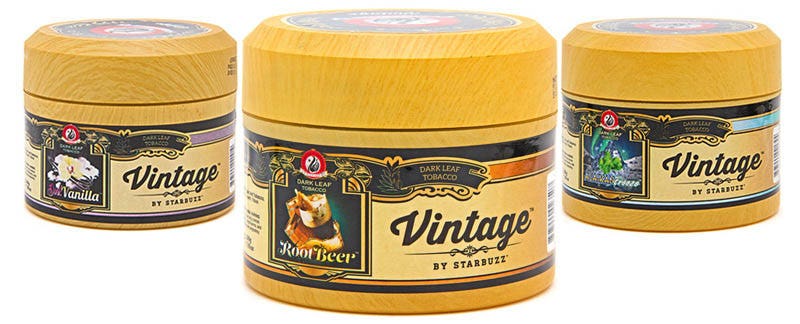 #3 Starbuzz Vintage Tobacco - Root Beer
The Starbuzz Vintage series gained two new flavors this year; Rootbeer and Alaskan Freeze. Even though many people had been waiting patiently for a mint release for this collection, Root Beer won several hearts from the aroma alone. This beautiful combination of root beer candy spice, vanilla, and a touch of sarsaparilla makes this blend an easy grand slam. You can easily smoke this back-to-back by itself or toss in some Dark Vanilla or Nakhla Cinnamon. It's one of the most accurate flavors from the vintage lineup and it should be in your next bowl.
#4 Pure Tobacco - Citrus Ice
Pure tobacco has seen a lot of success with super-powered mint FML and it's peppermint counterpart FML Red. Once we look past the popular mint duo, we're left with a very satisfying citrus blend known as Citrus Ice. This flavor is great for mixing with any brand, but by itself you can expect notes of grapefruit, sweet lime, and orange. This citrus mash up would be tart by itself, but the ice mint comes through on the exhale to tie the blend together perfectly. One of our favorite runner ups to this flavor is Morangie, a lovely combination of mango and orange/tangerine.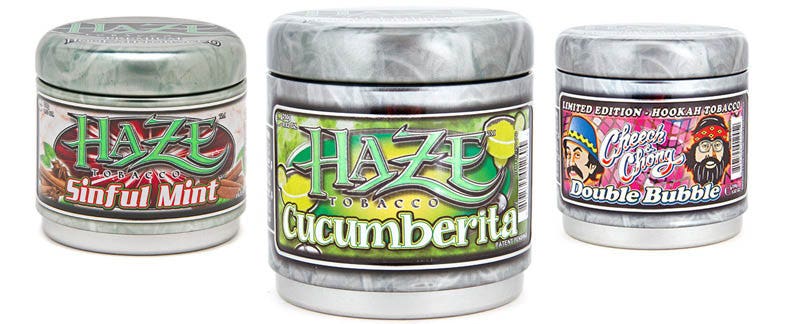 #5 Haze Tobacco - Cucumberita
It's 5 o'clock somewhere, right? Everyone has enjoyed getting their margarita fix from Haze Tobacco which is why it ranks as the most popular flavor we carry from this brand. Based on the feedback so far, we think their new release Sinful Mint might be on part 2 of this list, but for now let's get some salt on the rim. Cucumber flavoring is not something you will see from every brand like double apple, mint, or citrus. It takes time to find the right balance of cucumber within a mix because it can produce a chalky taste when too much is used or have subtle to no taste when there's not enough. Haze was able to create an even balance of refreshing cucumber with a great blend of sweet and sour tones and it's easily one of our favorite drink recipes turned shisha.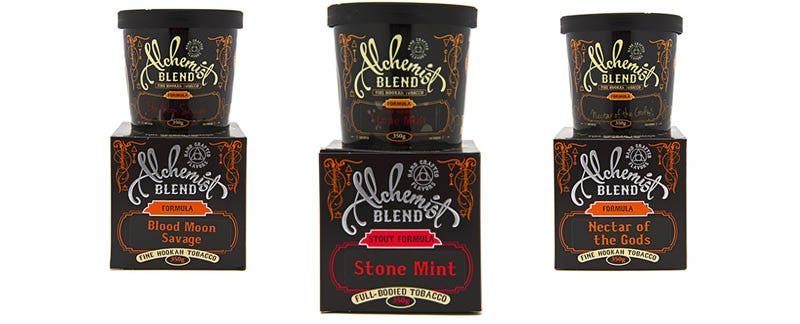 #6 Alchemist Hookah Tobacco - Stout Stone Mint
The Alchemist shisha team gained a lot of attention when they introduced their barrel aged tobacco to the market, bringing a new back note flavor to your smoking experience. They came out of the gate with a 350g size container so the buyers had plenty to smoke, but you would need to make the right decision based on preference, otherwise you'd be stuck with extra shisha. Their lines include Original, Stout, and Straight, with several flavors in each category with 350g sizes. The Stout line is the only collection that uses dark leaf Ligero tobacco, which is crafted to produce a heavier profile with a slightly stronger buzz. This collection is where you will find their most popular blend Stone Mint; a dark and delectable natural mint that comes through intensely. If you're looking for a lighter buzz strength give their Original or Straight blends a shot, as Nectar of the Gods leads the way.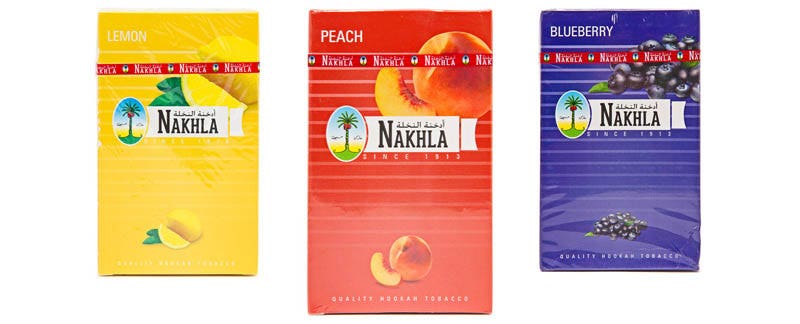 #7 Nakhla Shisha - Peach
Sweet juicy goodness! Over the past year, Nakhla Tobacco has been making some big changes at their home base, and one of the more noticeable changes came from the packaging. Unfortunately, the list of flavor options is shrinking as they decided to focus on one collection of blends, so we'll have to say goodbye to some favorites like the Sheherazade lineup. Once the new packaging was finalized, they made a change in the formula on some of their popular flavors; for example, mint is now peppermint instead of a natural mint leaf. After the changes had been made, there was an immediate leader in popularity; Peach. The original version was peachy keen and wasn't that powerful, but it was still a great smoke. Nakhla saw the room for improvement and capitalized. This new cut is juicier with incredible flavor longevity and the overall natural peach taste jumped up a notched with a fragrant undertone . The same can be said for most of the updated flavors, so if it's been a minute since you've smoke Nakhla, you might want to give it another go.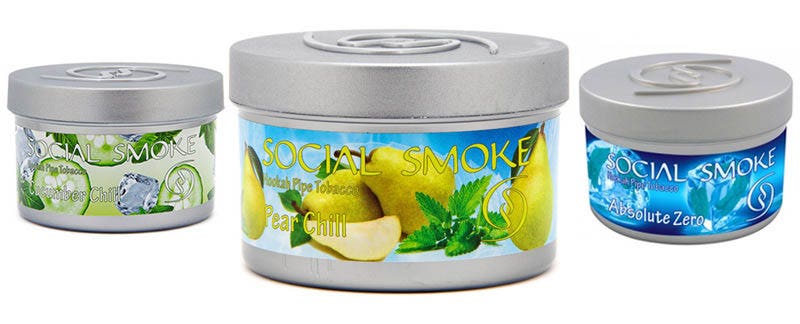 #8 Social Smoke Hookah Tobacco - Pear Chill
AND STILL! the most delicious Social Smoke blend on the menu, your reigning champ, Pear Chill. This was the staff favorite winner at the start of 2016 and became a community favorite, making it into so many bowls around the world. The frozen tundra-like shisha known as Absolute Zero is their top seller, but Pear Chill leaped passed every other flavor in the lineup, so we have to give some props. We've heard of many people smoking this flavor with regular foil, as well as heat management devices, which produce two completely different flaovr experiences. Sweet Pear is at the forefront with a cooling sensation that comes through almost immediately. We may see it eclipse the frozen front runner in the near future and we hope to see the collection expand some more this year. They've introduced two new flavors for 2017; Cucumber Chill and Grapefruit Chill and, from the feedback, it sounds like they've made some winners.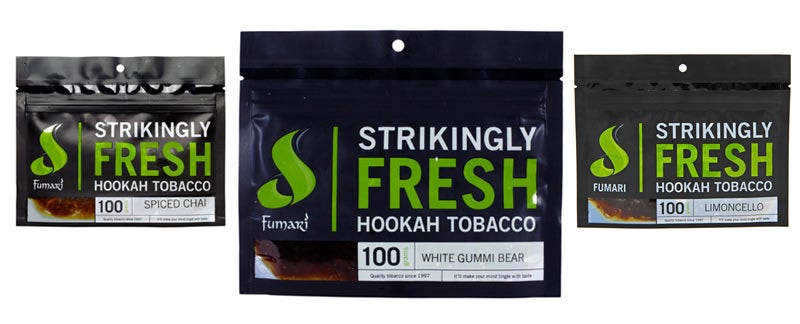 #9 Fumari Hookah Tobacco - White Gummi Bear
Last year we had our Shisha Madness contest that pitted 40+ flavors against each other in a battle of popularity and guess who won? None other than the tropical explosion known as Fumari White Gummi Bear, with a sweet pineapple that leads the way for a light melon undertone to shine. It hasn't slowed down in it's reign of popularity even after the well-received release of Tangelo and Limoncello. We're still hearing nothing but nice things about their amazing Spiced Chai, and many beginners are still experiencing the decadent Blueberry Muffin for the first time. We still want a 250g size just like you but, in the meantime, we'll continue picking up the Fumari Superpack.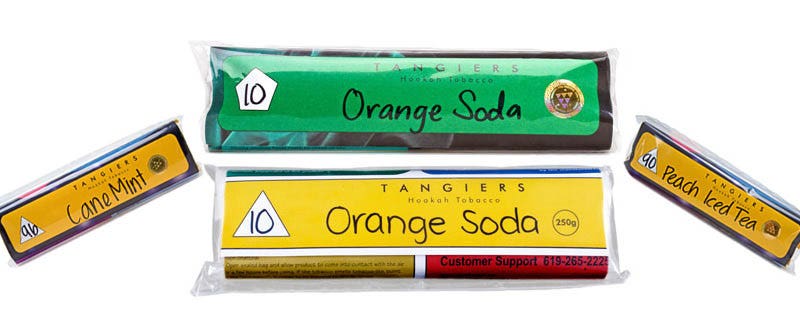 #10 Tangiers Hookah Tobacco - Orange Soda (Noir)
Will there ever be a flavor as dominate Cane Mint? The potential is there as many new users are getting the hang of their Tangiers sessions and exploring new blends. One of the more popular flavors continuing to move through the rankings, possibly because of the name, Orange Soda. We've had this flavor available across multiple lines of Tangiers like Birquq and Burley, but the real winner comes from Noir. This isn't your everyday orange flavor as this blend provides a sweet but heavy profile with strong a buzz. You won't taste the carbonation like a traditional soda experience, but the overall flavor longevity leaves little to be desired. Be on the lookout for Peach Iced Tea on the next list as it's looking like a rising star right now!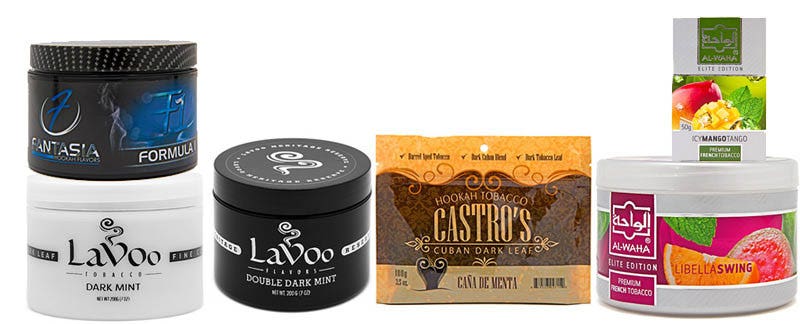 The Runner-Ups
We have several new brands that are gaining traction within the community and we can't go without saying something about them. Fantasia, commonly known for it's red and juicy shisha, dropped two new collections last year; Cuban leaf tobacco called Castro's and golden leaf blends under the Formula series. Al Waha shisha tobacco made a return with new packaging and flavors; they keep the price point low while providing great flavors with huge clouds. Dark leaf tobacco is on the rise in popularity and the Lavoo glass hookah company even tossed their hat in with the debut of two flavor collections. The standard Lavoo Dark Blend features a confetti cut tobacco with minimal juice content, and the Heritage Reserve delivers more buzz with an extra juicy choppy tobacco.
Thanks For Reading
This will be an interesting year for hookah flavors and we'll keep you updated at each quarter mark. Thanks for joining in on our Facebook Live streams during the discussion of some of these flavors and we'll see you on the next one. Be sure to drop us a comment of your current favorite flavor for 2017. Smoke. Love. Peace. SMOKEorPASS

Categories
Recent Post
Month Lists