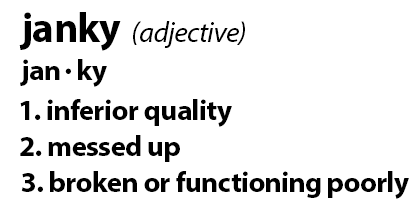 Top Signs That Your Hookah Is 'Janky'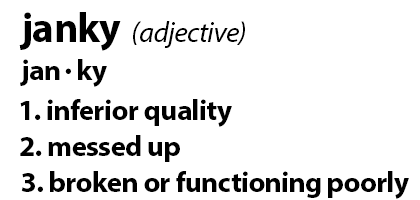 You might be holding on to that hookah for sentimental purposes. Maybe you won't get rid of that broken bowl because it's the one that your Great Aunt Sally used during WWII. Perhaps you won't shell out for a new hose because this one brought you luck at the 1980 summer Olympics. HOWEVER, it's time to move on, it's time to upgrade, it's time to face the facts that your hookah is janky. Luckily we have a huge selection of hookahs on sale now through March 17, 2014!
Not sure whether or not your hookah stylings qualify for an upgrade? Here are a few guidelines to follow:
1. If you keep your hookah in a room that also houses dead bodies and/or rats.
2. Two words: Duct Tape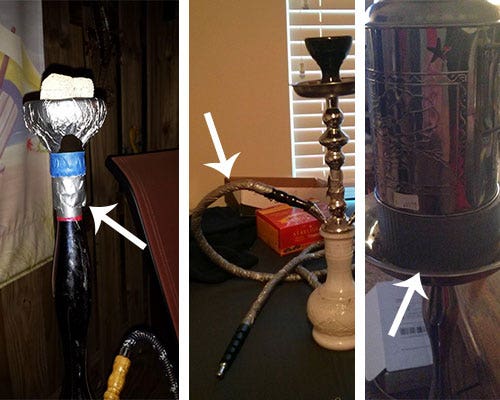 3. If you have boogers bigger than your hookah.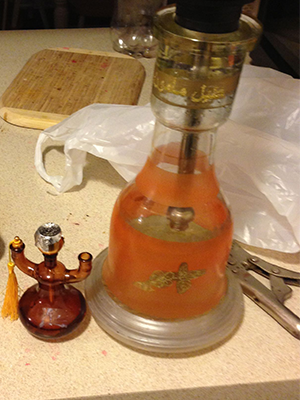 4. If a crazy straw is the most advanced technology involved.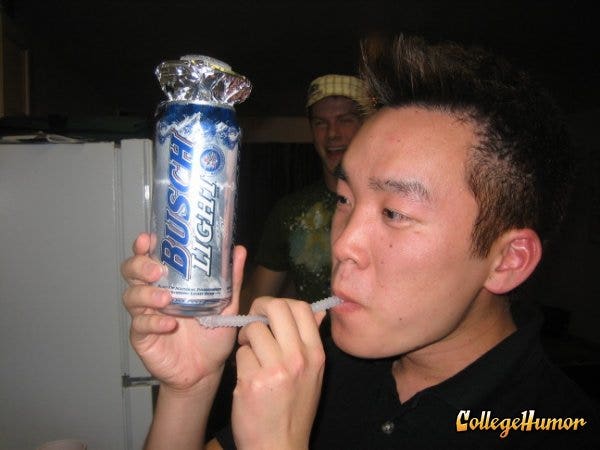 5. If your homemade accessories are often confused for scrap metal.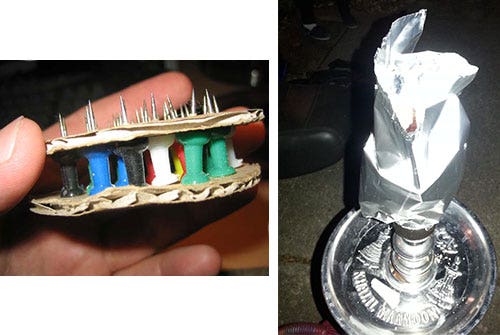 6. If your "base" can be defined as a "bucket" of any kind.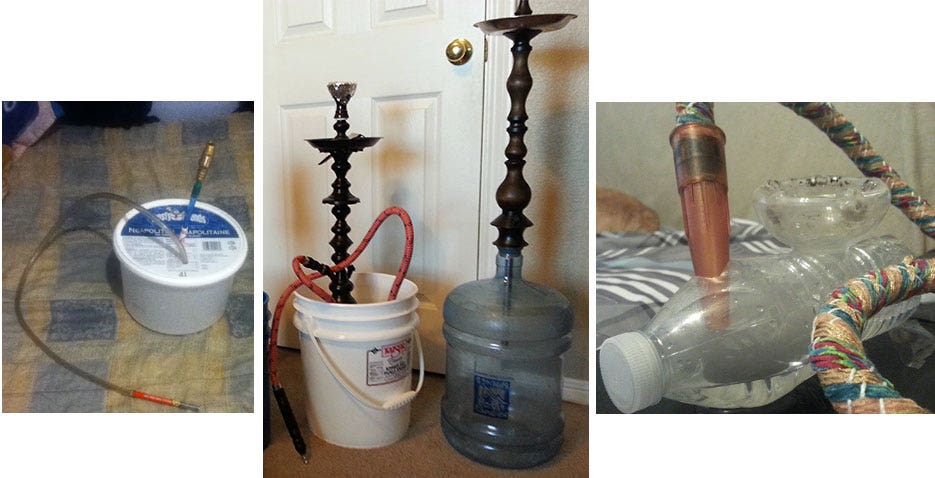 7. You have a 6 piece bowl collection, without having any functioning bowls.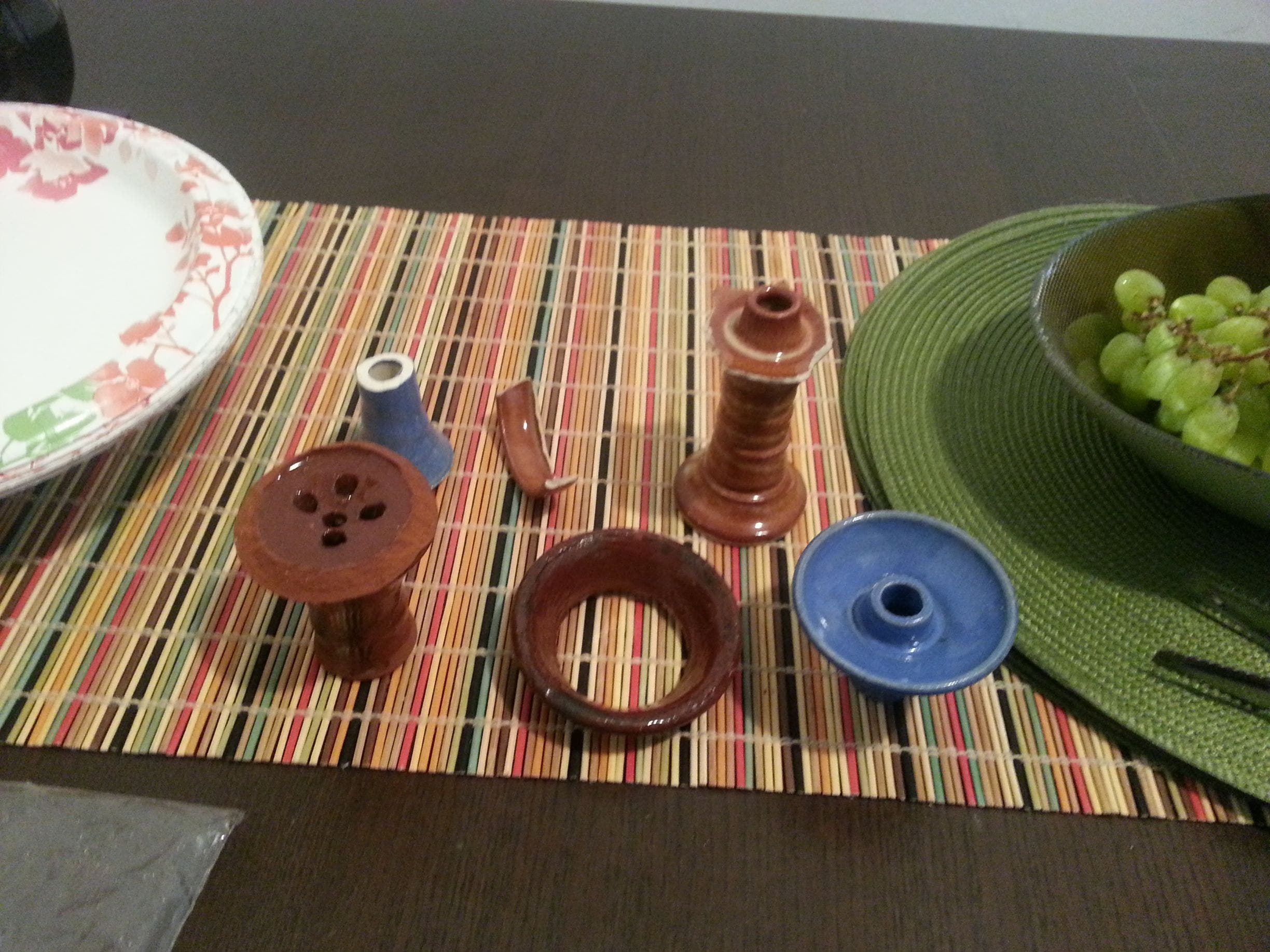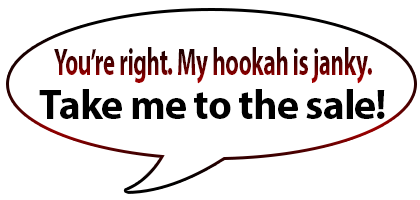 Categories
Recent Post
Month Lists