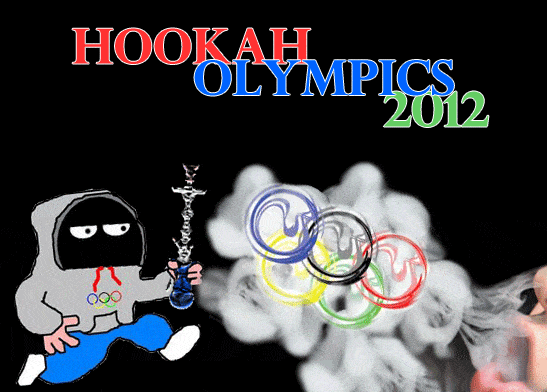 Weird Wednesday Contest - Hookah Olympics 2012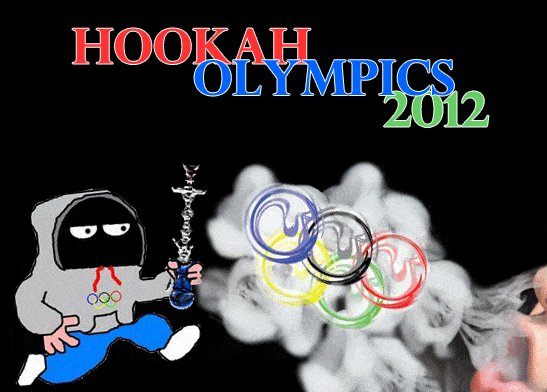 The 2012 Olympic games begin in a little over a week and we do not want to be left out. For our Weird Wednesday contest, we proudly present to you: THE 2012 HOOKAH OLYMPICS! If you've been with us for a while, you may have witnessed the 2008 Hookah Olympics where even our illustrious staff participated! The video below is of four of our very own hookah gents participating in the hookah assembly/smoke ring challenge!

It's fair to say that our competitors have come a long way in four years, and they're ready for some web redemption. We will have these same four Hookah-Shisha employees vying for the title of 'champion' ONLY if we get at least 10 fan submissions. If you want to see these guys go for a re-do, then start training and grab your cameras! So, what kind of events are there? Bowl Loading: This is an event of quickness and skill. Who can load their bowl the fastest, while properly installing the foil with nicely poked holes. Bonus points for neatness. Hookah Relay Race: Race your friends around a course using your hookah as the baton while stopping for a puff at each exchange. We suggest using a Leila hookah or an Ultimate Combo Bowl to avoid coal burns. (Bonus points for smoking while running!) Synchronized Smoking: A great way to express your inner artist. At least 2 people moving and smoking in synchronicity. Bonus points for style and hilarity points for incorporating any aspect of Rhythmic Gymnastics (you know you want to use one of those twirly ribbon things, right?!) Smoke-Ring Sharpshooter: An event of skill and focus, pick a target and blow smoke rings at it. Whomever hits the mark the most consistently wins! Bonus points for style. If you have another suggested event, let us know! Just email us your idea, and we'll tell you if your event is approved for the official games - hookahdashshisha@gmail.com Contest Rules: Make a video of you, your friends, your enemies, or anyone else that wants to participate, doing hookah related events. There are only a few rules that you need to follow: The first rule is that you need to post your video on YouTube with the title of the video listed as "Hookah Olympics 2012 – (Name of Your Event)". The second rule is that you need to include this link in the first sentence of the description of your post: https://www.hookah-shisha.com/hookahlove/8937-weird-wednesday-contest-hookah-olympics-2012.html NO ONE UNDER THE AGE OF 18 IN YOUR VIDEO! Limit of 4 videos per person. Lastly, we ask that you please email us (hookahdashshisha@gmail.com) with the link to your post so we can embed it in our blog to keep all the competitors abreast of the competition. All submissions must be posted on YouTube by the end of the day Wednesday, August 8st.
Prizes and Awards:
We will also award a Gold, Silver and Bronze medal for the top three overall videos. Gold will receive $150 in store credit plus a free Hookah T-Shirt. Silver will receive $75 in store credit plus a free Hookah T-Shirt. Bronze will receive $50 in store credit plus a free Hookah T-Shirt.
Check out the 2008 winner to get an idea of awesome Olympic hookah games!
Categories
Recent Post
Month Lists