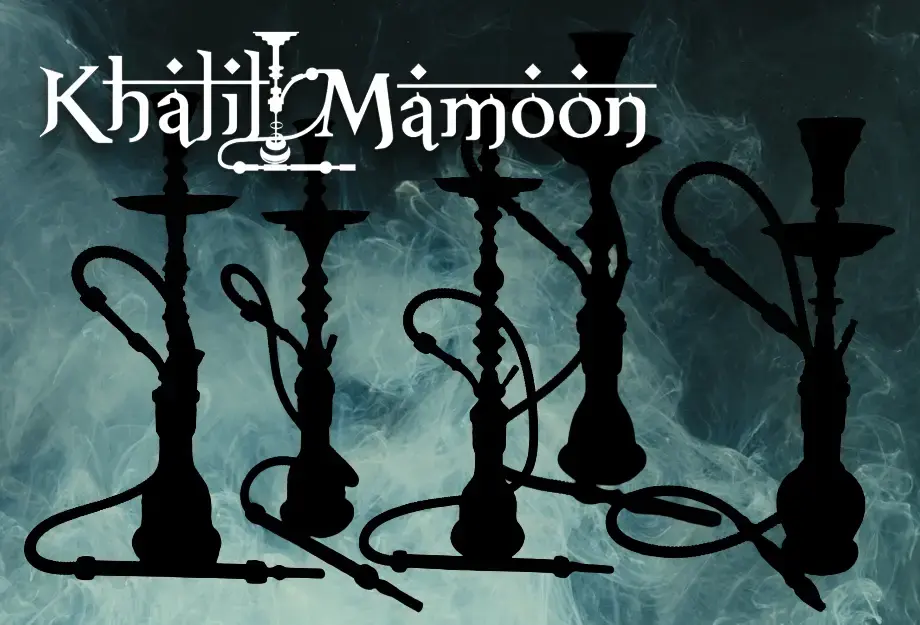 What Are The Best Khalil Mamoon Hookahs?
By
katie
/ August 19, 2014
What is the Best Khalil Mamoon Hookah?
One of the most common questions asked by people who are shopping for a new hookah is, "What Khalil Mamoon hookah is the best?" This is a valid question, as each Khalil Mamoon varies greatly in their individual aesthetics. The cool thing is that these hookahs are all designed to smoke the same, so you should feel confident making your purchasing decision based on the aesthetic preference of your KM!
Khalil Mamoon Black Shareef
| | |
| --- | --- |
| | Khalil Mamoon hookahs are known the world over not only for producing some of the biggest clouds known to man but also for their unique appearance - the Black Shareef is no exception. Both the stem and accompanying tray will have a solid Black, or Dark Silver, finish that truly shines when paired with the included Khalil Mamoon Frosted Gold Base. Also included with this hookah is a matching Khalil Mamoon Standard hose and a black Egyptian style bowl, making this hookah a worthy addition to any hookah collection. |
Khalil Mamoon Pharonie
| | |
| --- | --- |
| | The Khalil Mamoon Pharonie hookah has a "tri-metal" finish which means it's comprised of 3 different metals, including brass, copper and stainless steel. These are uniquely designed by KM because the 3 different metals are distinctly visible. Like all Khalil Mamoons, these are hand-welded to ensure that this hookah will last for years longer than lesser hookahs! |
Khalil Mamoon 1001 Nights
| | |
| --- | --- |
| | The 1001 Nights Hookah by Khalil Mamoon is a stunning piece of work, which truly captures the brand's attention to detail. It may be difficult to tell at first glance, but there are actually lions decorating the shaft in complementing gold and copper tones; the chrome finish on the stem itself adds depth and dimension. This is one of the classiest hookahs we have ever seen, and if you are looking for a hookah that distinguishes itself from the rest, then this is the one! It's got lions on it-- LIONS! |
Khalil Mamoon Fifa Ice
| | |
| --- | --- |
| | The KM Fifa Ice comes with an ice chamber toward the top of the stem that you can use to cool your smoke. Fifa + Ice-- Get it? This beast of a 33 inch hookah has a pear in the center of the shaft that is literally shaped like a soccer ball, which was the inspiration for the name of the hookah itself (yeah know, Fifa? Now available with less corruption!). These come in silver and gold models, and either color will be largely the same in terms of design and shape. The silver is a bit more unique because it has some gold plated adornments that add another level of awesomeness! |
Categories
Recent Post
Month Lists