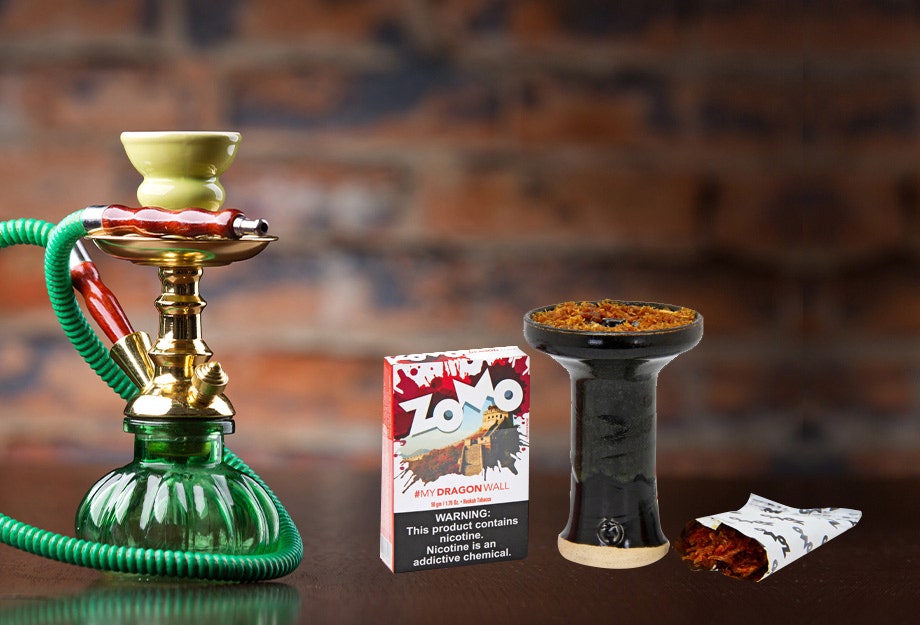 Zomo Hookah Tobacco - New Flavors Reviewed & Updates
By
SmokeOrPass
/ May 8, 2019
Howdy Shisha Fan!
The Zomo hookah tobacco flavors have made a return to our shisha tobacco category and we're here to give you all the updates!
What's ZOMO Shisha?
Zomo Tobacco flavors are created in Ciudad del Este, Paraguay, near Brazil and Argentina. They provide multiple collections of shisha blends that utilize both blonde and dark leaf tobacco but never together in the same package. (I wonder if anyone will ever do that)
The blonde leaf blends are designed to be lower in nicotine and so they can easily be enjoyed/prepared by new hookah smokers or daily users like us in the warehouse. On the other side of the nicotine buzz spectrum we have their dark tobacco that we recommend to our buzz chasers and veteran hookah fans.
The Zomo World Experience collection features flavors that have been inspired by the surrounds of unique desitinations. We had a few blends from this series last year but our recent shipment gave us new treats like one of my favorites Dragon Wall (Asian Pear/Peach). We have all of the flavor descriptions for the old and new blends that we carry on each product page to help your buying decision.
Out With The Old - In With The New
The latest updates to the Zomo packaging is so different it feels like we're launching a new brand to the market. They got the memo that no one could read their first logo and upgraded to an ultra bold font that fits their new modern approach. Their latest shipment also introduced a new 250g size option for those flavors that become instant favorites.
Zomo Hookah Shisha Review By John
What Sounds Tasty To You?
I'm excited that we have some more Secrets Of Babylon in stock because I've really been missing out on that sweet honey dew melon blend. Have you had any of the Zomo flavors before? Are you excited for any of the new flavors? Be sure to leave us a comment below about your Zomo feedback, we'd love to hear it!
Thanks for reading!
You ROCK.
SMOKEorPASS
Categories
Recent Post
Month Lists