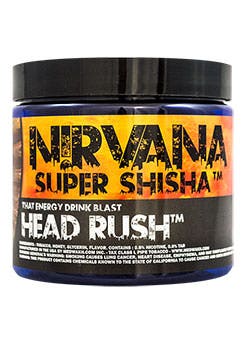 Amplifying the BUZZ in Your Bowl
By
smokeorpass
/ May 7, 2015
There are many reasons why Hookah smokers love a good session; the flavors, the clouds, and the relaxation. Within these great session, you may find yourself achieving a slightly buzzed state and it's a great feeling if you do it right. Some veteran hookah enthusiast reach a point in their smoking life where they are no longer affected by the buzz, over time they've built up a tolerance to the nicotine levels in some shisha. If you are one of these people or you just want to have the buzz back in your session, change your name to Stella because your about to get your groove back.
High Nicotine Tobacco:
In order to achieve a buzz we will require shisha that contains a good amount of nicotine, the herbal alternative won't help you in this area because they often lack nicotine. There is a large amount of options on the market when it comes to shisha that contains nicotine, but we want the heavy hitters to get us spinning. Your choice in tobacco and how you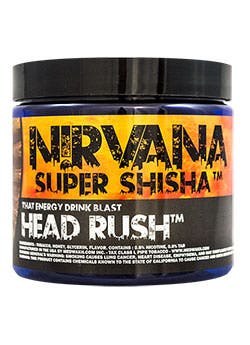 treat it can grant you a world changing difference in your hookah session, we gravitate towards Tangiers, Al Fakher, and Nirvana for the full body experience. You will also be able to find a nice buzz with brands like Nahkla, Haze , and Hookafina Blak. We picked the these brands because they take heat very well, and offer us a buzz every time we smoke. Tangiers shisha is a unwashed tobacco that contains a higher level of nicotine than the average shisha, this type of tobacco is favored by many user for its lengthy flavor and overall buzz. Tangiers offers multiple lines of tobacco with different nicotine levels, included a caffeinated so remember to do a little research before you're spinning to hard. Al Fakher is classic, this type of molasses based shisha has been enjoyed for decades and when it is loaded properly a buzz can be achieved in no time. Nirvana super shisha brings some buzz to the hookah industry with a special ingredient, they have formulated a way to blend dokha (Middle-eastern high nicotine pipe tobacco) and shisha perfectly. The dokha hidden inside each mix will come as a surprise as it hits you within the first 10 minutes of the session, and the taste is never altered.
Packing & Heat:
Once we have the tobacco of choice laid out, we're going to need to load it right in order to achieve that tingling sensation. Since we are using tobacco that can withstand large amounts of heat, try to add more then what you think is normal. We think phunnel bowls (80 feet or Harmony) are perfect because we can get a little messy, but all of the juices stay inside the bowl. One rule of thumb before you start loading, is to remember to always think about how the heat can pass through your bowl. If we pack it tight like a block then no heat will ever pass through, which equals no smoke and no buzz. To describe our packing method in one word it would be "Dense", this is the way to go if you want a buzz and clouds. Using a dense pack allows for more shisha to be utilizing giving your coals something to cook, and for the ultimate airflow use your foil poker or a tooth pick to create small air pockets inside the bowl.
Since we picked tobacco that can take some heat, go ahead and toss that 4th coal on or use 3 cube coals. Normally we wouldn't advise this but there is a goal we must achieve and as long as you have the right shisha there should be no problems. If you are using the Kaloud lotus just remember that you don't always need the lid on in order for it to function properly, we just want the heat. This extra heat allows your shisha to reach the perfect to temperature to cook evenly with a dense pack, releasing a superior buzz-worthy inhale.
Nirvana Shisha Booster:
If you are still not receiving that full buzz that you wanted don't worry we have you covered. Nirvana Shisha Booster or Celestial Tobacco enhancer (I believe they are in between changing labels) is essentially a boost in jar, and all it takes is small scoop to have you buzzing like a boss. This Formula combines the wet and juicy texture of shisha with the body numbing buzz from Dokha, into a unflavored enhancer for any shisha. Dokha comes from the tip of the tobacco leaves containing the most nicotine, and you get to choose how much you would like in each session. We could only handle a full scoop when we blended it with our shisha session, and even half a scoop will satisfy any hungry appetite.
Categories
Month List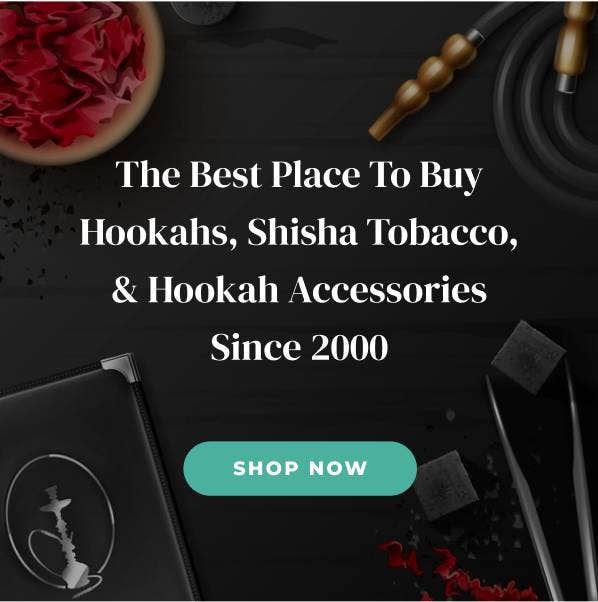 Shop All Hookahs, Shisha Tobacco, Charcoal, Bowls