The Best Hookah Hoses
By
grabertrain
/ November 4, 2022
Hookahs today come with pretty reliable hoses right out of the box, however your hookah hose is a piece of your set up that shouldn't be overlooked. Whenever I get asked the question "What else should I get?" I almost always explain that the hose and bowl are two easy options to upgrade. There are a lot of options these days for hookah hoses compared to where the hookah world was a decade ago.

Today most hoses are made from surgical-grade silicone tubing and generally have some sort of aluminum handle. There are other unique options made from resin or 'new-age' handles made to look and feel like traditional hoses though. The most important quality to look for in a hose is that it is washable. Good news is, nearly all hoses today are washable and every one of our picks below are.
---
Amira Wand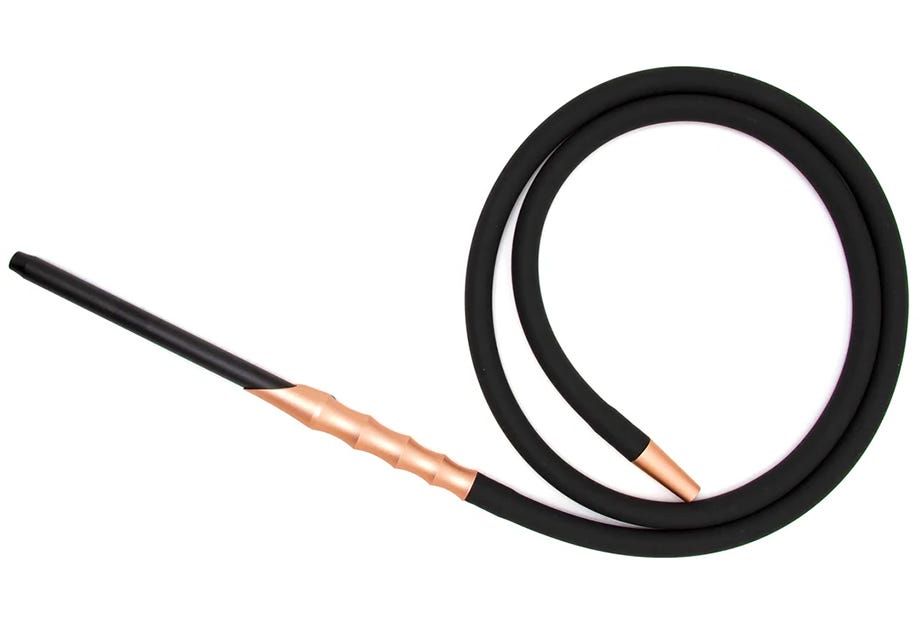 No, we're not talking about quidditch or magic, but we are talking about the Amira Wand hookah hose. The washable, silicone tubing is soft-to-touch and the handle feels nice in your hands. Two pieces of anodized aluminum in a molded handle fits just right in your grip. The heel tip is also made of the same aluminum.
Galaxy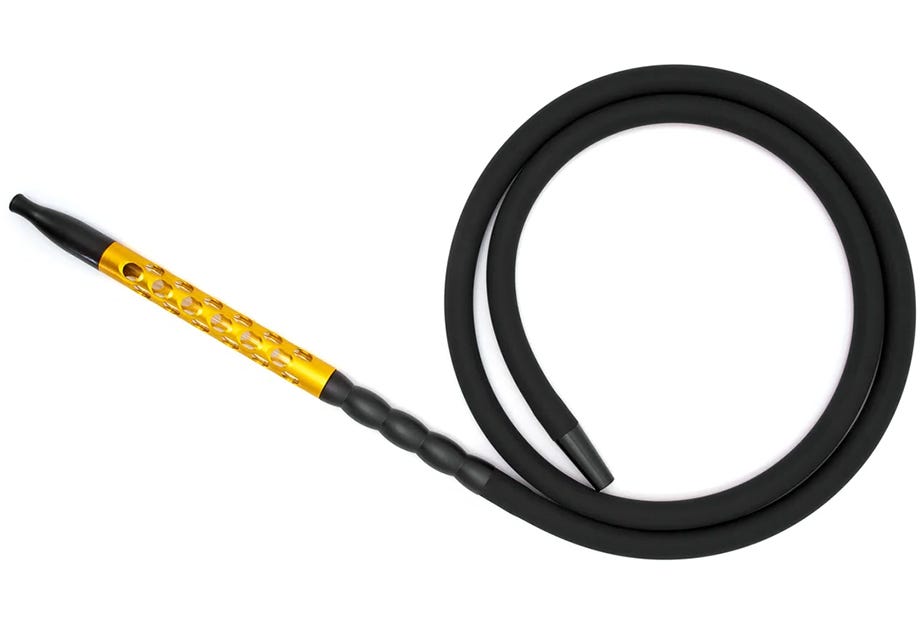 The Galaxy Silicone hose is one of our favorites. Most of us here in the office use one. The aluminum handle features a cut-out exterior with a clear insert that allows you to see each inhale of smoke pass through your hands. Mostly all black with your choice of an accent colored handle means that you can pick one of these hoses up to match your color scheme.
Dream Aluminum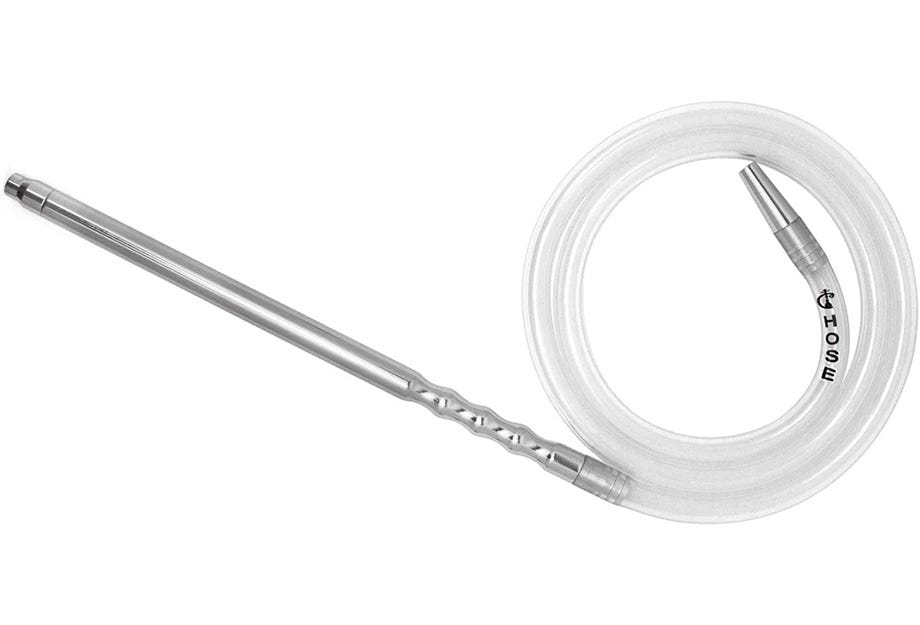 When silicone tubing came around for hookah hoses Dream hoses were one of the firsts to bring to market a wide-gauge option. We love the Dream Aluminum hose and its heavy-duty aluminum handle definitely makes an impression! Every part of this hose breaks down making cleaning so much more simple. Regardless of what color you choose the mouth tip is removable, the handle unthreads into two parts, and the tubing is surgical-grade. As long as you do a proper cleaning this hose will last you forever.
Dream Resin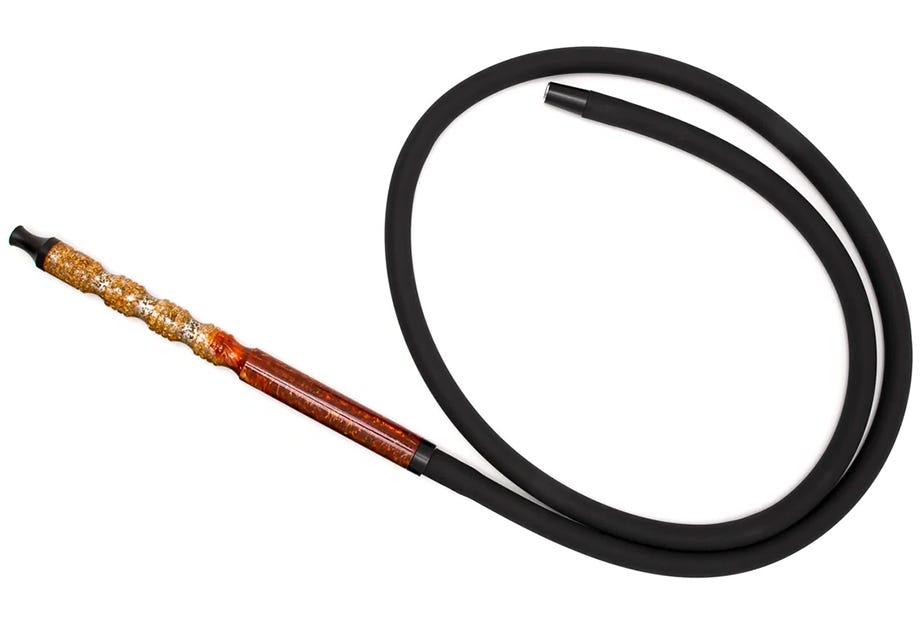 If you're looking for something unique in style the Dream Resin hose won't let you down! Each handle is different because each one is made, color of choice, individually from high-quality resin with embedded flakes of sparkle. When these hoses landed on our doorstep we were all quick to try one out. It's the hose I still use to date.
HookahJohn Knurl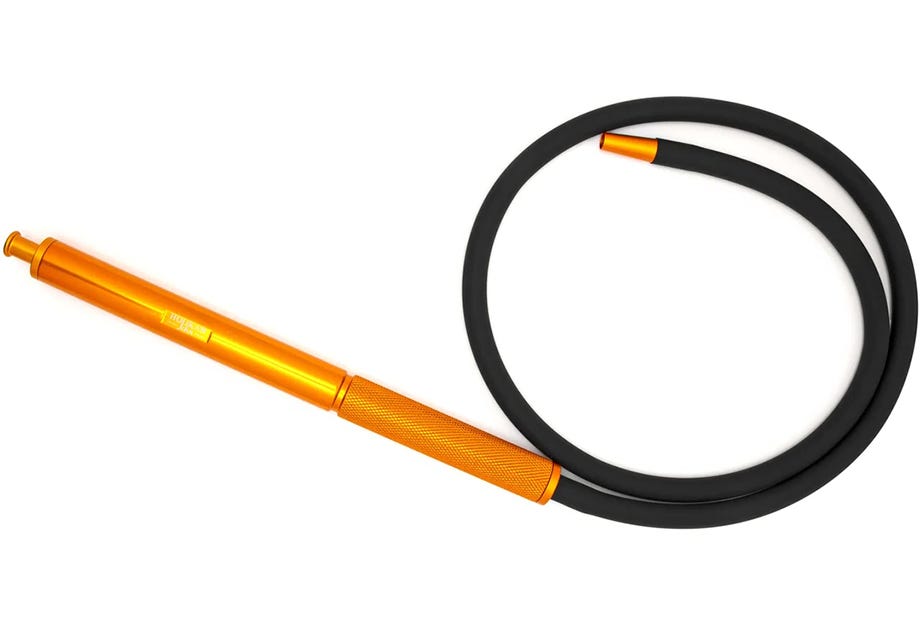 We love the coals and the bowls that HookahJohn makes, and now he has hookahs and hoses!? As the name suggests, the HookahJohn Knurl hose has a heavy duty handle that is knurled for grip. This is a hose that will last forever and you can feel the quality in your hand.
Ripper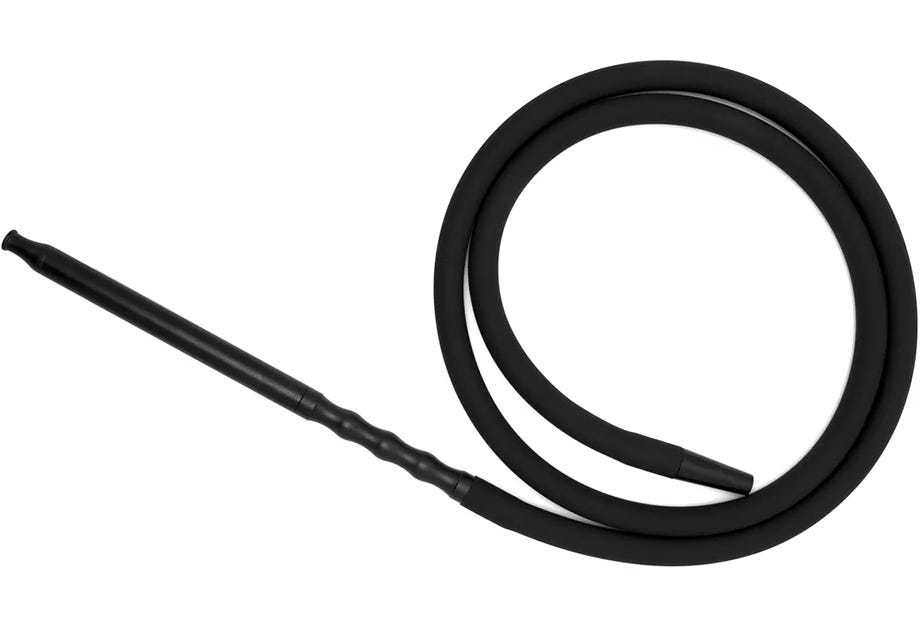 Best bang for your buck? Right here. The Ripper hose is as simple and affordable as it can get for a hose upgrade. They last forever! You get all of the perks of a washable, silicone hose with an aluminum handle that you see in several other options. The handle on the Ripper hose breaks down into two pieces making cleaning a breeze, and the silicone tubing is still high quality. These hoses are the new staple upgrade that we recommend time and time again!
---
When was the last time you changed out your hookah hose? It may be time to think about that. There are a lot of great options these days so maybe consider grabbing a new one.
Categories
Month List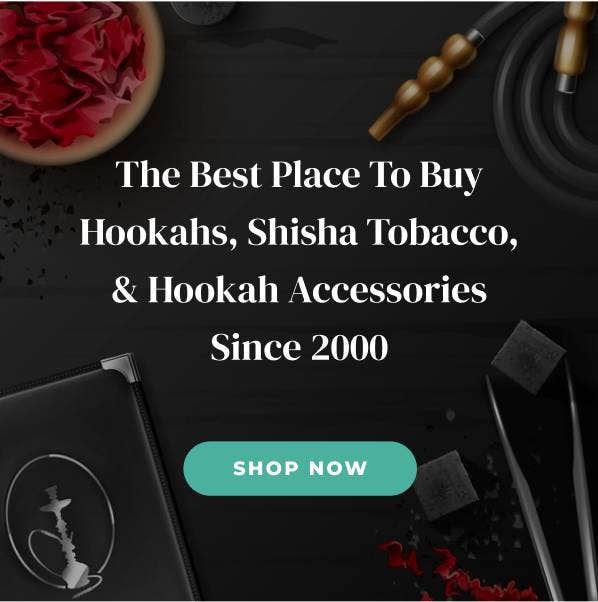 Shop All Hookahs, Shisha Tobacco, Charcoal, Bowls