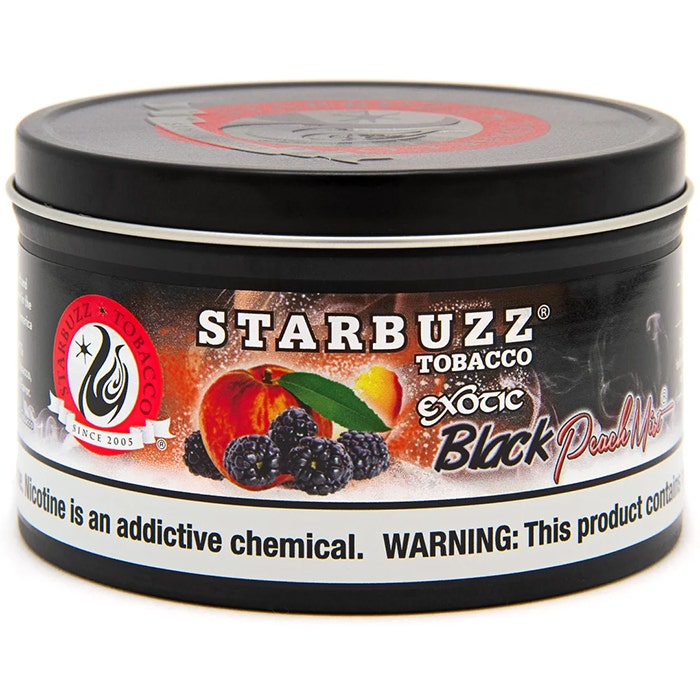 The Best Starbuzz Bold Shisha Flavors
By
katie
/ August 18, 2021
Starbuzz Bold Shisha Tobacco - What Flavors Should You Smoke?
Starbuzz Bold is the line of shisha tobacco that delivers the quality that you've come to exect from Starbuzz shisha, but these flavors have an extra kick! With strong, undeniable flavors, these bold shishas will put any normal shisha flavor to shame. These are our top five selling Starbuzz Bold shisha flavors. Disagree with these picks? Leave a comment below, and tells us what Starbuzz Bold flavors you love!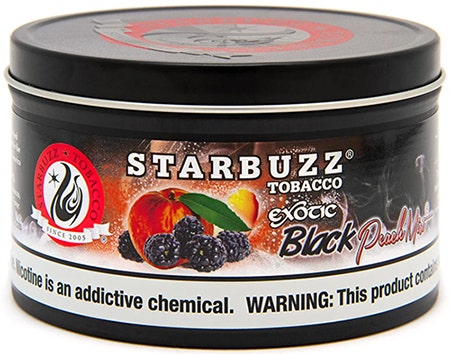 Starbuzz Bold Black Peach Mist
This shisha flavor brings all of the juicy sweetness of peaches, but with some love blackberry under currents.
White mint isn't just mint...it's MINT! This tongue-punching flavor will give you peppermint dreams with spearmint fantasies.
As always this watermelon flavor will refresh your insides on a hot summer day - especially because this flavor is intermingled with crisp hints of mint.
This traditional shisha flavor is not lost on Starbuzz bold. They captured the thick flavor of anise and sweetened it up with some Red Delicious and Granny Smith apples.
This intense citrus flavor is like taking a swig of Sprite after filling your mouth with fruit salad. It's sweetly acidic and makes your cheek pucker with joy!




BONUS! Top Starbuzz Bold Employee Picks
Those were the best sellers on our site. Now, let's really dish. We smoke a lot of shisha around these parts. So we'd like to think we know what we're doing. These are the top 5 Starbuzz Bold flavors according to our shisha-saturated tastebuds!
This flavor is hands-down a favorite around the office. It's terrific on its own, but it also mixes really well with any flavor that could use an orange and cream complement. It's a nice creamy orange aroma that isn't too sweet. French Orange is a crowd pleaser - who doesn't love a dreamsicle?
This flavor is a robust, bold minty flavor complemented with a subtle hint of licorice. Even if you are not a fan of a licorice, we recommend giving this flavor a shot! Mint and licorice is the perfect combination. It's a great mixer for if you are thinking of adding a light licorice and mint to your favorite bowl.
This fruity masterpiece is an ambiguously beautiful mixture of delicious peaches, melon, mint, as well as other fruit flavors that we cannot quite put a finger on. Since its release a couple months ago, Geisha has been one of our most popular flavors.
Another fruit medley that is sure to tantalize your tastebuds. It is mostly pineapple and citrus, however, the minty exhale will catch you by surprise!
If you enjoy an occasional frozen margarita, you will certainly an occasional bowl full of Margarita Freeze. This is a pretty spot-on flavor mixture, and it's alcohol-free!
Categories
Month List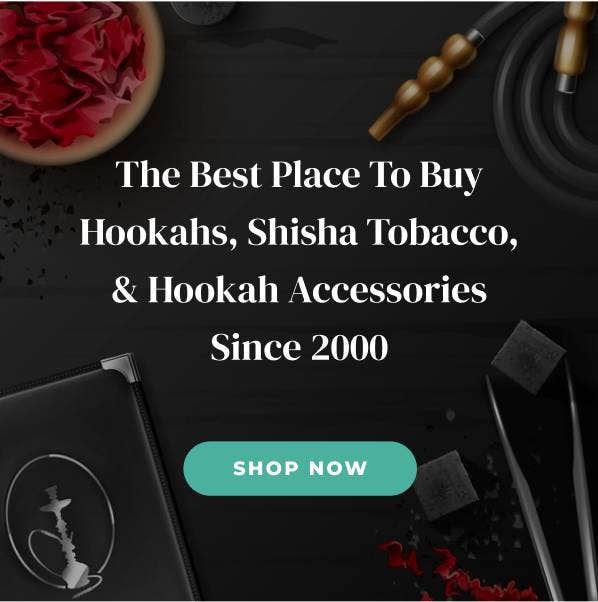 Shop All Hookahs, Shisha Tobacco, Charcoal, Bowls