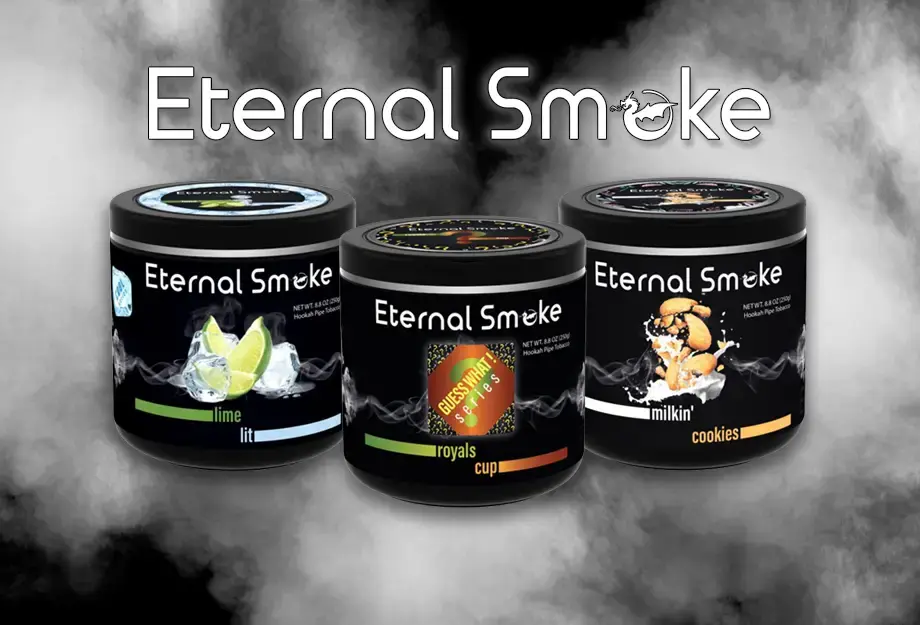 Eternal Smoke Shisha has Landed!
By
double allen
/ December 6, 2022
Hey hey there's a new kid on the block! Eternal Smoke shisha tobacco is now available here at Hookah-Shisha! We've been waiting for this brand to hit our shelves for a while and we couldn't be more excited. This premium quality shisha smokes up great clouds of flavor that all hookah smokers should put on their personal shisha menu.
---
Based in Florida, Eternal Smoke uses a finely chopped, blonde leaf tobacco. This means it's easy to use for any hookah smoker from novice to enthusiast. If you aren't aware, blonde leaf shisha tobacco is primarily the type of shisha most new hookah smokers use to start out because of its lower nicotine content and ease of use when it comes to packing and heat management. Hookah smokers of all levels of experience enjoy blonde leaf shisha for these same reasons. All of this, plus their unique flavor options, makes Eternal Smoke a premium shisha for everyone.
What Are They Serving Up?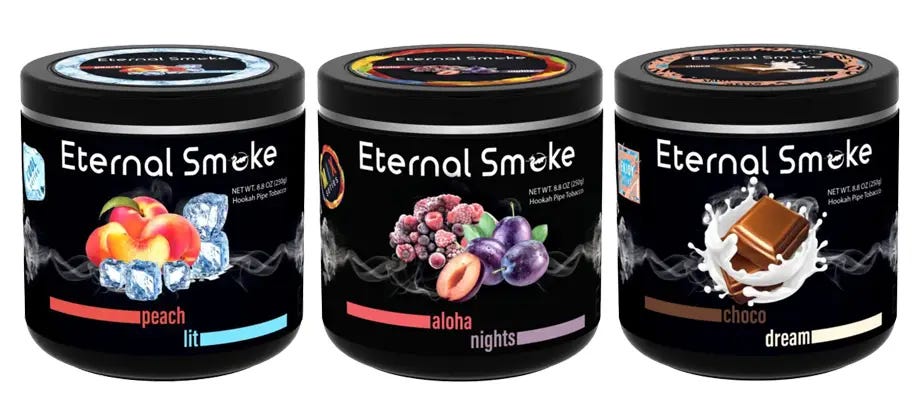 Before you choose a flavor you should know that Eternal Smoke is known for their Series collections. This categorization breaks down their flavor options down into groups with similar flavor profiles. Their Cool Series is a variety of fruity and citrus flavors that have mint for a chillingly easy smoke. Continuing on with fruity flavors, the Mix Series has mixes (heh) similar to your tropical punches and bubble gums but with Eternal Smoke's own take - like nothing you've smoked before. If you're looking for more moody, savory flavors definitely check out their Enjoy Series which includes mixes with chai, coffee and chocolate.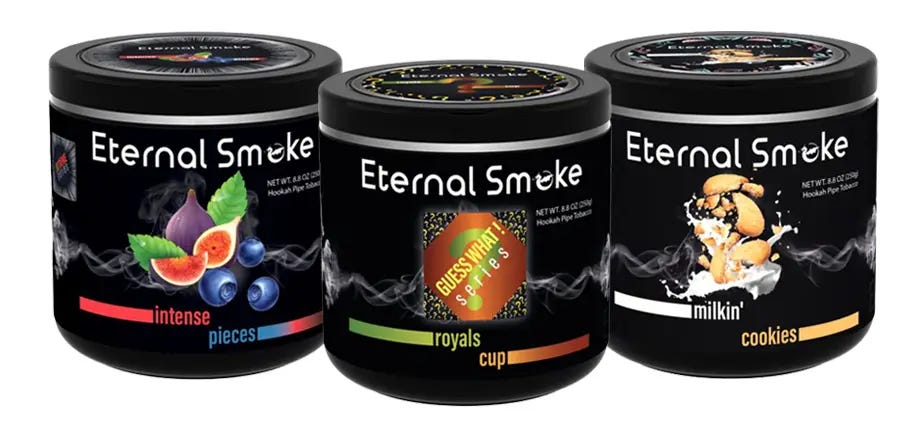 One of the most popular flavors from Eternal Smoke is Milkin' Cookies from their Romance Series. This Series can sweeten up a smoke with blends containing anything from banana to pistachio. For the smoker who enjoys deeper and richer flavors like double apple, grape or guava then the Extreme Series may be up your alley. And finally, their Guess What! Series! You can probably already tell, but this group of flavors mix up unique blends that only the Eternal Smoke staff know. This is a fun way to share a bowl with friends and test your taste buds!
Loading, Smoking & Mixing
Since Eternal Smoke is finely chopped, you'll want to be careful to not pack it down too tight. Just as you would with any other blonde leaf tobacco, you'll load up your bowl by sprinkling it in until the bowl is barely overfull, and then lightly pack it down to just beneath the rim of your bowl. Once you put your foil on and poke your holes, you can gently blow into the bottom of your bowl to test the airflow.
As with any other blonde leaf tobacco you'll want to pay attention to your heat management. Generally speaking, and depending on the type of bowl you are using, with quicklights you'll want 1-2 coals and with natural coconut charcoal you'll want 2-3 coals.
As far as mixing goes, all of Eternal Smoke's flavors are amazingly unique so they're definitely great on their own. However, because their flavors are so unique the amount of mixes are infinite! Stay with other blonde leaf flavors if you do start to explore your own mixes.
---
There ya have it folks - the low-down on Eternal Smoke's premium, blonde leaf shisha. Have you had it before? Let us know which flavors you've had and if you've been able to pin-down any of their Guest What! Series.
Categories
Month List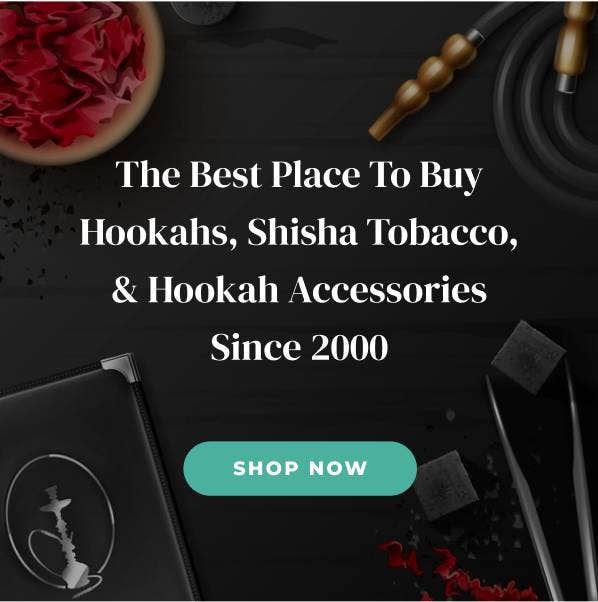 Shop All Hookahs, Shisha Tobacco, Charcoal, Bowls