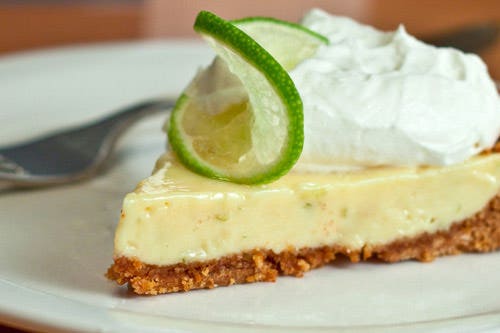 How to Make a Key Lime Pie Shisha Flavor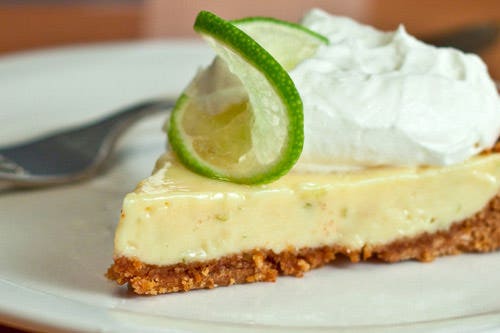 One of the many perks that comes with working here at Hookah and Shisha Central is the freedom to smoke hookah all day. Not only are employees allowed to smoke, but are even encouraged to do so. It makes sense; how better to understand differences in flavors and brands than by smoking them ourselves? One of the most popular times for smoking new flavors is when we gather for meetings. Our meetings are often more like friends gathering to chat than strict business meetings, so hookahs fit right in. While preparing our hookah for the meeting recently, I decided that we should try the new Romman Lime. I have come to regard most lemon or lime flavors as lacking great presence. Not to say that I don't like them, just that they tend to lack flavor and often wind up tasting a bit like floor cleaner to me. As a result of my predisposition toward lime, I was reluctant to load a straight bowl of lime and decided instead to create a Key Lime Pie mix. As the mix turned out to be one of the best hookahs we have smoked in a while, we decided that I should share with you how the mix goes together and why it works.
Hookah-Hookah
Graham Cracker
– What would Key Lime Pie be without a graham cracker crust? Pudding, that's what. I begin the mix by packing a thin layer of Hookah-Hookah Graham Cracker at the bottom of my
Vortex Hookah Bowl
. Just to be clear, I really mean that I packed it in there. I put just enough shisha in the bottom to not be able to see the glaze from the bowl and then packed it down to create something very similar to a genuine graham cracker crust on a real key lime pie. Because the shisha is so far from the coals, you don't have to worry about it burning from the higher heat that the Romman shisha can take and you get a nice hint of graham cracker that cuts the other flavors nicely.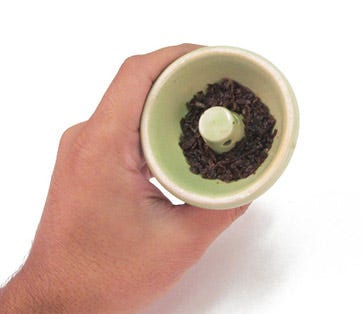 Romman Lime – Obviously, what would the mix be without lime? The second I opened the pouch of Romman lime, I knew that this was not a typical lime flavor. The smell is great and the flavor is full bodied. This is not a candy lime, but a genuine citrus lime that is out-of-this-world amazing. I love this flavor. My key lime pie mix is mostly lime, I would suggest something like 80% lime, with 10% vanilla and 10% graham cracker.
Romman Vanilla – Not unlike Romman's lime or mint, vanilla is a strong flavor so it should be used carefully. I didn't want a strong vanilla taste in the mix, I just wanted a bit of the sweetness from the vanilla to help make the mix taste more like a real key lime pie. I mixed the lime and vanilla flavors separately in a bowl, breaking up the shisha along the way and tossing the flavors together like making a salad. A flavor explosion of lime and vanilla salad, that is. After the lime and vanilla were mixed well, I placed them loosely on top of their graham cracker "crust" in my vortex bowl.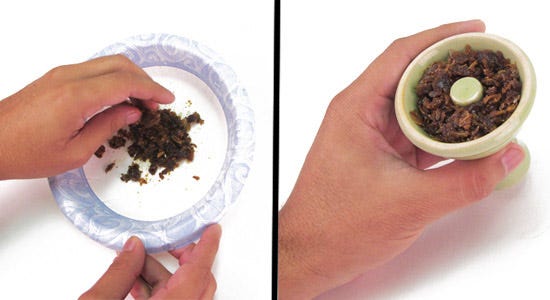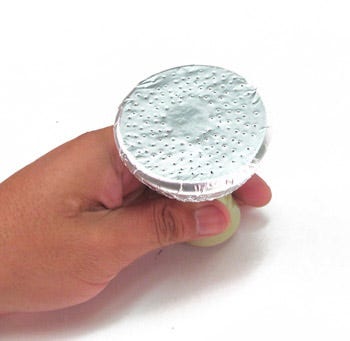 The resulting mix is heavenly, and I am excited to share it with the world. I guarantee that you won't be disappointed and I wouldn't be surprised if this mix becomes one of your all time favorites. I know it has quickly become a favorite around our offices!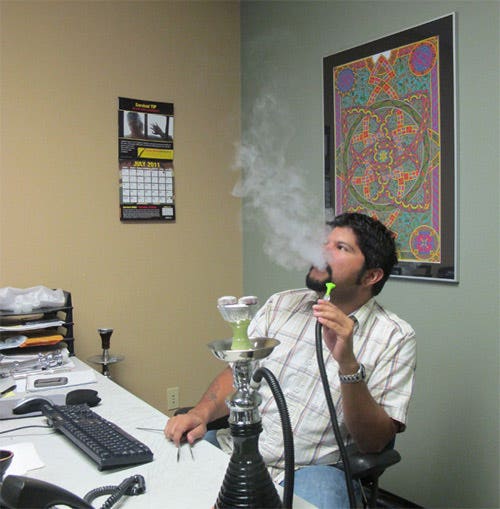 Categories
Recent Post
Month Lists