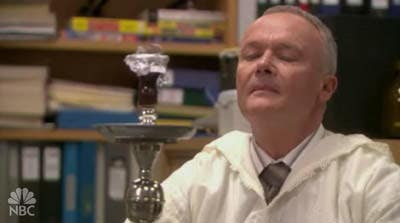 Hookahs and Gaming
By
Christophanes
/ January 29, 2009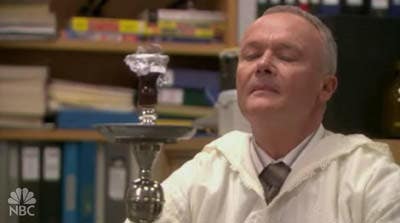 Whether watching a movie or reading a book, assisting customers online at "The Office" or shooting the breeze with friends, whenever I find myself sitting in one place for a while, I light up a hookah. Smoking a hookah when one's hands are free is one thing, but what if one wants to smoke when sniping enemy troops from across the arena in Halo, or schooling lower level players in World of Warcraft? Players of such timeless games as chess, backgammon, go, and
ball-in-cup
have loved smoking hookahs while engaging in tabletop tournaments, and gamers of the digital age are no different.
Contemporary gaming afficiandos are quickly learning that the best hardware accessory to their system isn't a new controller - nay, not even the famed
Power Glove
- it is something far older and more interactive: a hookah. By strategically equipping your hookah with the right accessories, you can devote your entire attention to managing your armies instead of managing coal, or handling a high performance vehicle instead of handling a hookah hose. For the ultimate hands-free smoke, I like the
Washable Hookah Hose
for several reasons. As an inexpensive hose goes, the easy pull on this hose will surprise you. Similarly to our original
Nammor Hookah Hose
(accept no cheap imitations!), the uncommonly large diameter of the hose and mouthpiece allow you to pull tremendous amounts of air with ease. Best of all, though - this hose is so lightweight you can easily hold it with your mouth, leaving your hands free for your
Atari 7800 Pro
controller. If you're the type of gamer who exuberantly jumps around your television while dodging bullets on screen, or overturns furniture when
pwned
, the
Ultimate Combo Bowl
may save your security deposit, or couch. With its securely latching lid and fitted screen, should your hookah topple with the Ultimate Combo bowl, the coals will remain inside the lid, rather than being scattered to the four corners of your domicile. Finally, if you're like me and like to avoid pauses in back-to-back smoke sessions, I highly recommend a
hookah charcoal holder
. While users of
quicklight hookah charcoals
won't need to keep a store of glowing embers on hand,
natural hookah charcoal
enthusiasts know the inconvenience of interrupting a smoke session to get new coals alight. This is solved traditionally by gathering a number of coals in a coal tray with several fully-glowing coals. With all the unlit coal piled on the glowing coals, after ten or fifteen minutes you'll have a tray full of fresh, ready to smoke coal.
Categories
Recent Post
Month Lists