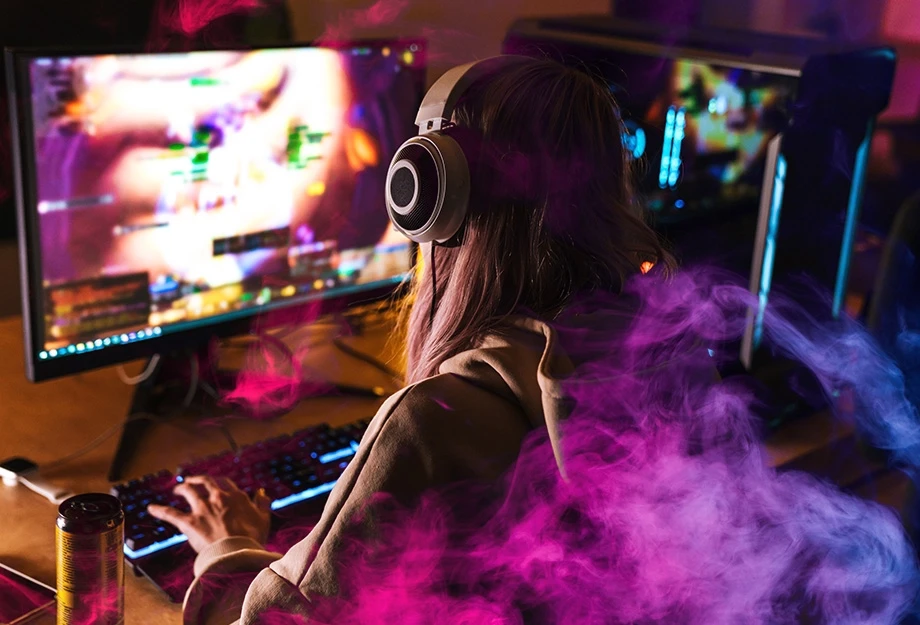 Hookahs & Gaming
By
smokeorpass
/ January 29, 2009
Do you smoke during your respawn time, or only in celebration of wiping a single team out in Nuketown? There are many unique ways that gamers of the hookah community have created thunder clouds while gaming, from picking the right accessories to creating diy setups. Most of us in the office have a favorite console or pc game, so we know the struggle of trying to hold the hose and controller at the same time. This can be a difficult task for those that have small hands, but we've got a couple of tips and ideas to keep you smoking while watching your K/D.
Using The Right Hookah Hose One of our favorite styles of video games comes from the first person shooter genre, and like most great games they require a decent amount of attention. We've experienced many missed shots and deaths because of the massive clouds in front of our line of sight, but overtime you'll gain a 6th sense to protect yourself from danger.(results may vary) This game style like many others require two hands on the controllers or at least two thumbs to navigate and aim, which makes it difficult to hold large hookah hoses. If you're playing a game by yourself you could leave the hose on your chest or lap, and puff at your own pace without a problem. The moment you bring a friend into the equation changes the playing field, because no one likes to receive the hose from the person that holds the hose in their mouth while playing. The one problem is that it's GROSS especially without a mouth tip. Secondly, over time your mouth will become sore from gripping. First person shooters or just gaming with friends in our experience is easier with lighter hoses similar to the Aluminum D-hose, or a Nu-hose. They're thin enough to not take up too much hand space, and the longer hose handles allow for a comfortable inhale without hunching over. You can still use plastic mouth tips with these styles of hose just incase that drooling friend stops by, plus they're 100% washable so no need to dedicate them to a single flavor. The superb Aviator Hookah hose is the lightest in the silicone category, while the Pharaoh's swivel hose contains a solid weight but utilizes a swivel joint to add flexibility for easy passing. Last minute LAN parties can bring out some new face and possibly more mouth grippers, and Lulava's lightweight hose is dishwasher safe for that sanitary high temp clean. If you see someone gripping the hose with just their lips, slap the hose from their mouth and deliver a well deserved Mutombo finger wave. Gaming solo is where you can get a little more creative as you have full control over the session and hose placement, without having to pass it on to a friend. One of our favorite setups we've seen comes from Tumblr/Reddit(r/Hookah) and it requires a simple mic stand with a clamp. You could use any hose in your collection with this setup, but keep your hose handle length and weight in mind as it may interfere with your mic stand or game in progress. You can take this setup pass gaming and into task around the house like cleaning dishes, folding laundry, and exercising....if you're doing it right. For those that don't think they need a mic stand to smoke and knock out a raid in Destiny, don't worry we've got you covered. Recently we unveiled a new hose from the German hookah manufacturer Dschinni, designed with a hands free mindset and simply titled the Gamer Hose. This hose has the ability to bend and twist in any direction and hold it's form, allowing you to place it wherever you would like around your head. This hose extension comes with an included hose to get your smoking right out the box, but you can easily adapt it to any silicone hose with the included converter. These solutions so far require money to be spent, and if you're looking for a cheaper DIY setup you might want to lock your door before getting the game started. Our customers have reached out to us on social media with their ideas, and it may require items that you just don't have yet….like a beard. If you're a hipster, lumberjack, beard aficionado, or one of our awesome customers, you may be blessed with a rather larger beard. Ordering from us does increases beard sizes*. We don't have a tutorial for this but holding a hose with your beard appears to be useful for some gamers and workers in the pc world. A loose knot can do the trick with perfect placement, or use a hair tie to really secure the hose handle in place. If you're lacking in the beard department you can achieve a similar setup by passing the hose through your shirt and angling your head down. This may become uncomfortable for your neck overtime and the hose may drop inside a few times, but you're hands free and just landed the final kill cam shot. If your hose drops too often or you want to hold the hose higher, try using a small clamp or potato chip bag clip.
*over time with no maintenance That's a wrap for holding the hose while gaming, have fun with your own personal set up and be sure to send us a photo. If you're playing with friends remember to the keep the hose light and slim, but look out for those mouth grippers and keep the mouth tips on deck.
Hookah Designed for Gaming It's a wish and dream for some of us to have a hookah stem that prepares bowls, flips coals, and maybe holds the hose while you play. If you know of a hookah like this please let us know, but in the meantime let's talk about some hookah setups that are readily available for your gaming sessions. PC gamers looking to rip clouds while fighting with Lee Sin(League of Legends), may gravitate towards smaller desktop hookahs to reduce the clutter of a large stem and accentuate their CPU design. There are few things to keep in mind when you move your hookah from the ground to the desktop with the most important being where your heat travels, and your water level within your base. We've experienced a few slightly tinted/melted posters because of the position of our bowl on the desk, so always double check your surroundings before getting your grind session started for the day. Computer monitors can be expensive and 3-4 fully lit natural coals can cause some serious damage to your screens depending on the proximity, and it's a terrible reason to lose your job, intern #403. As always the water level will play a big role in your session because it affects the restrictiveness of your inhale, but it also correlates with the rumble. Adding to much water to your base will result in a tighter inhale with more of a rumble, but we always recommend for most hookah setups that the water level rest 1 inch above the bottom of the downstem. Too much vibration within a session on your desk can send the movement towards the monitors and cause your charcoal to move, both of which are not ideal near expensive equipment. You can easily test out the rumble without lit charcoal, just place your hookah where you want it too stay and take a rip to get a feel for how the rest of your session will be.
You don't need to have a glass hookah for a desktop hookah because traditional setups come in all different sizes. Some members of our customer service team choose to rock the 16" Egyptian furat, while others use smaller Khalil Mamoon hookahs like the Mini Beast or Shamadan. These hookahs can produce killer clouds but require a little more vertical area and more attention to the hose being used, as the lightweight body can become top heavy and sporadic hose movement may send your hookah into orbit. If you suffer from rage quits just wait until you're done playing before starting up a session. Remember to avoid the rumble of a traditional setup by equipping a diffuser.
Hookah Bowls For Gaming If you're not a fan of using smaller hookahs or anxiety strikes when you see a hookah on top of a table, just keep it safe and rock a traditional setup with adequate space. We generally find ourselves in the hookah height range of 27"-34" with our floor setups and even as far as 39" like the Shika Grey Joy. Almost all of these hookahs (at least on this site) feature traditional male bowl ports, so you should have no trouble equipping them with any hookah bowls from your collection. The perfect bowl for gaming is ultimately decided on what the users style or desire is at that moment, but as previously stated we really just want a hookah that does all the work for us. We like our bowls to require minimal maintenance, so you can always expect to find a heat management device atop our hookah if there's a controller in our hands. Starting any new campaigns or replays for achievements/trophies will usually result in a Kaloud Vitria or Ferris Phunnel as our bowl for the smoke session. These bowls are extremely easy to prepare and require no real maintenance throughout the session, other than opening or closing the vent and occasional charcoal refreshment. You don't need a fancy heat management device to smoke and game properly, as we've grinded through waves of survival mode while rocking good ole' hookah foil. We still gravitate towards bowl that have beneficial factors like the phunnel design, because no excess juice leaks means no interruptions. Alpaca's Symphony benefits foil users with a thick clay bridge that prevents foil drag from interrupting any k-spree. The Tangiers and Alien phunnel bowls are perfect for that lunch break game, and provide you with a solid short session while saving on shisha consumption. Smaller bowls are great for those quick Rocket League, COD, and Overwatch matches, or just to hand out a couple L's in Streetfighter while blowing clouds. If you like fluff packing for an ease in airflow, equip the Vortex bowl to your class for rapid fire sessions. Larger bowls like the Mazaj, Hydra, or Harmony, will require more shisha and possibly more attention with foil usage, but the end result is a longer single flavor session. This is what you bust out for Fallout 4, Uncharted, or WOW, pretty much any game that takes most of your day, in a good way. The Mazaj has eight straight exterior edges for an ease in charcoal placement, while the Hydra bowl allows you to interchange between three clay bowl designs. The Harmony works harmoniously with foil and the Kaloud Lotus, and each of these bowls keep your excess juice stored inside. If you can play through friendly smoke screens or feel as if there's no competition and you'd rather fill the room with clouds, hookah bowls designed for airflow might be your choice. The interior spire cutouts of the Trimony bowl and Rook allow more smoke to easily pass through to the base, while giving you an evenly cooked bowl. These bowls can be used with the Kaloud Lotus, but we noticed more of a increased airflow with our foil prepared bowls. If having any type of hookah while playing games sounds like the perfect setup to you, just start with a classic egyptian bowl like everyone else and refer to this blog when you're ready to upgrade.
Do you smoke and play games? Send us a picture of your setup to be featured on our social media channel and this blog.
Thanks for reading
-SMOKEorPASS
Categories
Month List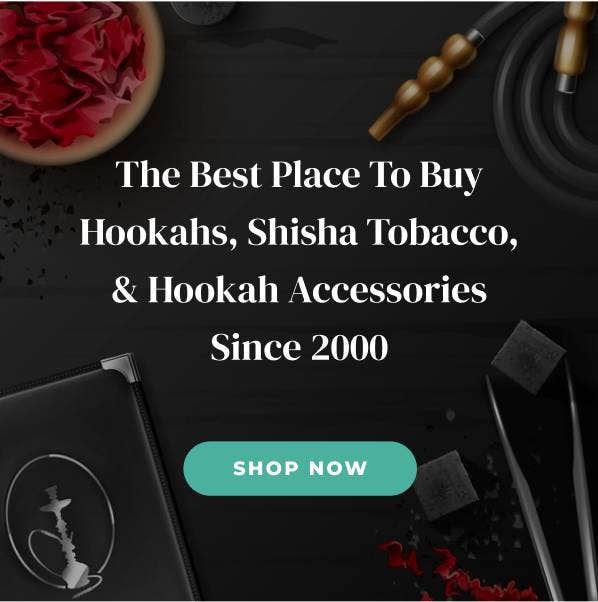 Shop All Hookahs, Shisha Tobacco, Charcoal, Bowls