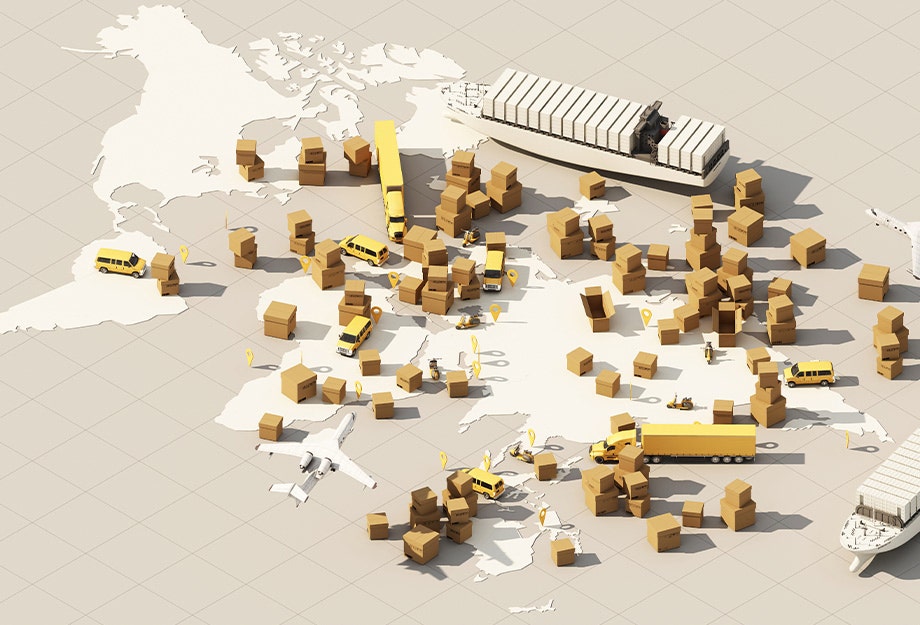 International Shipping (outside of North America) F.A.Q. - How much does it cost to ship to my country?
By
seamus
/ July 20, 2009
????! Hola! Guten tag, comment ça va? We here at Hookah-Shisha.com may not be able to freely converse in a myriad of dialects but we are fluent in the international language of hookah! As such we routinely ship hookahs to all seven continents (that's right, even Antarctica!) All our international orders are shipped via USPS, because they are the most reliable and cost effective courier we have found. USPS offers two shipping speeds - Priority and Express. Priority shipping generally takes about two to three weeks, and Express shipping takes about 7-10 days, depending on the efficiency of customs. Also, please keep in mind that you may be asked to pay additional duties from your customs office before your order is released to you. Duties, or import taxes, vary greatly from country to country so it is difficult for us to keep track of how they are calculated. We always recommend to our international customers to be prepared to pay any additional duties if necessary, and to contact the customs agency of their country to obtain the most recent and up-to-date information regarding duties. If you are asked to pay a duty that you feel is unreasonable, you are not obligated to pay it and have the option to refuse the order, which will then be returned to us. Once the order has been returned we have two options; we can refund the order less the original shipping charge and a 15% restocking fee, or we can resend your order and you will be responsible only for the shipping cost. That being said the overwhelming majority of our orders make it across international borders without incident. We ship quickly and conveniently to all corners of the globe, and with the LiveHelp chat on our website, we are very easy to contact if you should need assistance. So no matter where you are we are your neighborhood hookah stop! Ciao! How much does it cost to ship to my country? International shipping rates vary depending on your location, the total weight of your package, and your desired shipping method. Your shipping options will be presented to you during the checkout process. If you have not set up an account with us yet and simply wish to inquire about the shipping cost without following through with the checkout process, you may estimate the shipping cost of your order by following these steps: Step 1: Place the items you wish to know the total shipping cost on into your virtual shopping cart by pressing the "ADD TO SHOPPING CART" button on the product page.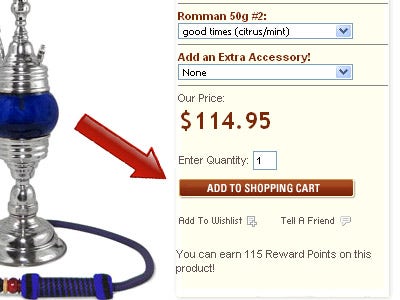 Step 2: Once you have placed all of the desired items into your shopping cart, click on the "Estimated Shipping Charges" button found underneath the order total.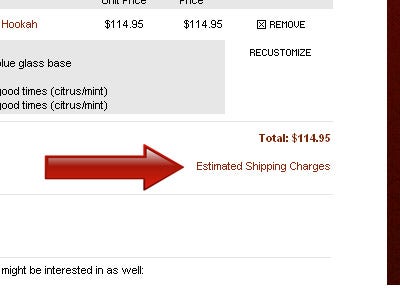 Step 3: A pop-up window will appear where you will enter your address information. Be sure to fill out your city, state (if applicable), province (if applicable), postal code and country. The more specific the information you provide, the more accurate the shipping costs. After you have filled out your address information, click on the "submit" button.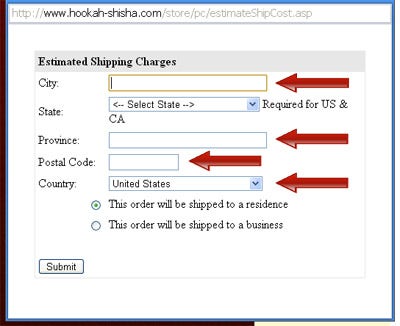 Step 4: The next window will say "Choose Shipping Provider" at the top. Make sure that you select "USPS" and not "UPS," which is the default shipping method. Your 2 shipping options with costs will now be presented to you.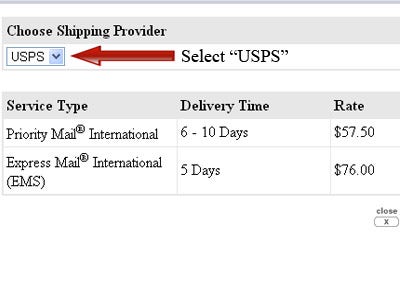 Categories
Month List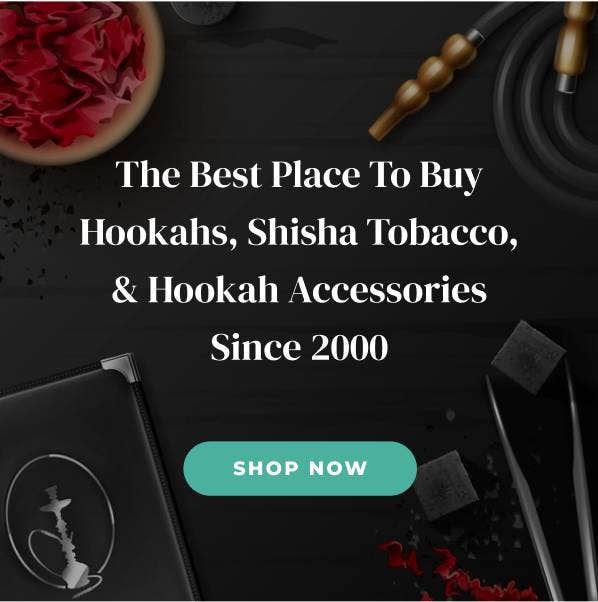 Shop All Hookahs, Shisha Tobacco, Charcoal, Bowls