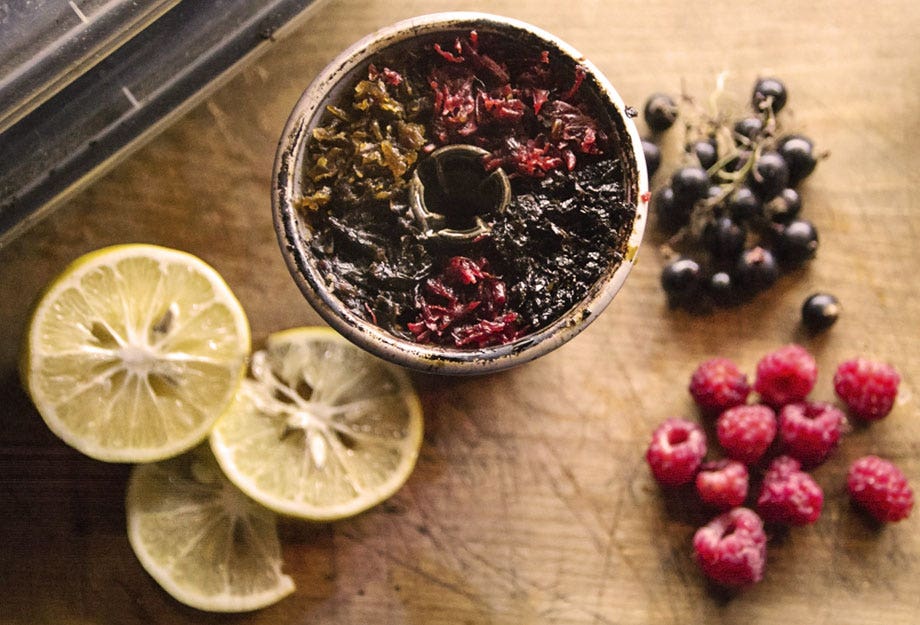 New Year & New Shisha Mixes!
By
Joe Perin
/ January 29, 2016
Recommended Shisha Tobacco Mixes By Brand
With a new year we come to you with shisha mixes so delicious, so flavorful, so amazing, we had to share them with you. These mixes range from the incredibly juicy and sweet fruit mixes, to the frozen fresh mint and fruit combos, and even some awesome creamy spice concoctions. We hope you enjoy our suggestions and give them a try! The percentages seen with each mix represent the ratio we suggest of each flavor in order to get the best tasting mixed bowl possible! If you come up with a better ratio, or any amazing mixes of your own, we want to hear your thoughts! So be sure to share you killer mixes by hitting us on on Facebook and Twitter!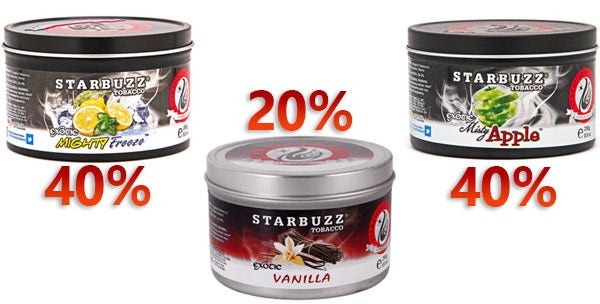 This mix features one of our office favorites, Misty Apple (40%), which is a slight spiced green apple with the sweet lemon mint of Mighty Freeze (40%), and the standard Vanilla (20%) to add some cream to this mix.
Mango + Kiwi + Mint: Half of this mix should be the tropical wonder that is Mango (50%), with a nice bit of sweet and tart Kiwi (30%) and a touch of fresh Mint (20%) to leave a cooling sensation in your mouth!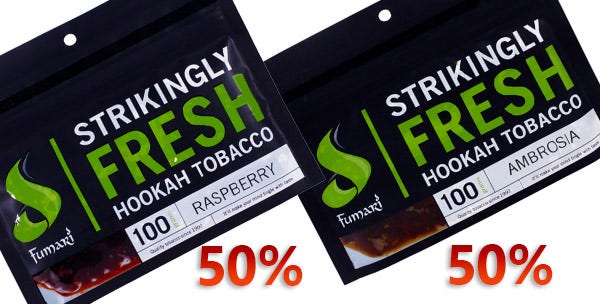 Ambrosia (50%) is a sweet nectar, fresh melon awesomeness, worthy of the gods, that we suggest combining with the tart, sweet and fresh Raspberry (50%). If the Raspberry becomes too tart for you liking, take it down to 25% and let sweet melons shine!
Mixing Horchata Cajeta (70%), a creamy rice and cinnamon flavor inspired by the popular drink, with rich caramel notes of Dulce De Leche (30%).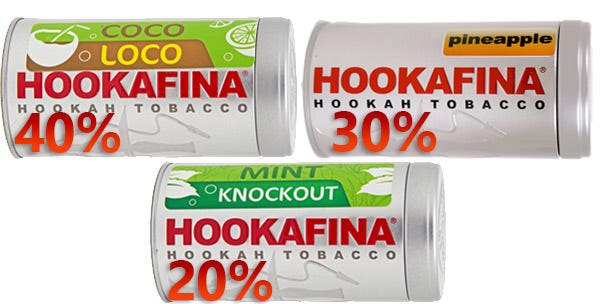 Mint Knockout (20%) is a sucker punch to the face of a cool mint blast that we recommend mixing with the incredibly natural and sweet tasting Pineapple (30%), and with Cocoloco (40%) which is a tropical coconut with zesty lime.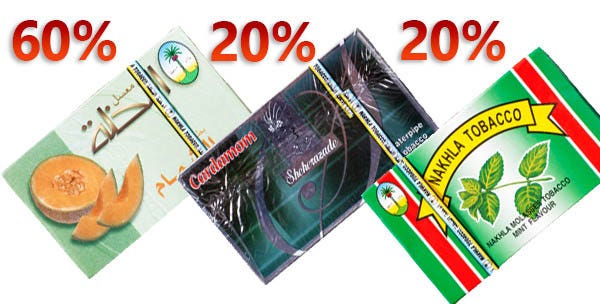 The Sweet Melon (60%) is light and refreshing, and mixes very well with the delightful sweet spice of Cardamom (20%) and the chilling effect of Mint (20%). We recommend that you premix the mint and cardamom before mixing with the sweet melon.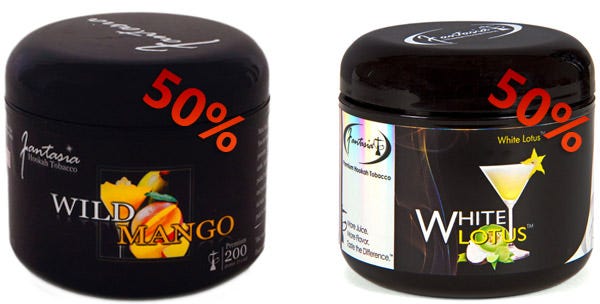 This is a combination of the straight up succulent, natural taste of Wild Mango (50%) with the incredible cocktail concoction of White Lotus (50%) which features coconut, sour lime, and smooth honeydew melon.
This mix combines multiple notes in crazy ways; the floral notes of Sub Zero (30%) compliment the sweet Rose (35%) flavor, the cooling straight mint flavor of Sub Zero goes hand-in-hand with the mint of Frozen Lakes (35%), and the watermelon notes of Frozen Lakes go perfectly with the sweet floral and Rose notes of the other two flavors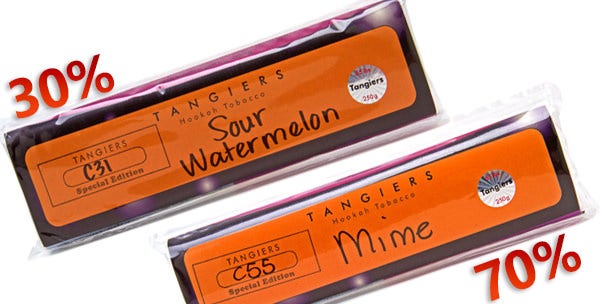 This one came down to the wire, and ended up being such a difficult decision we chose to suggest either the straight up flavor of Old School Watermelon or the sweet candied taste of Sour Watermelon (30%) to accompany the lemon and lime citrus combo of Mime (70%).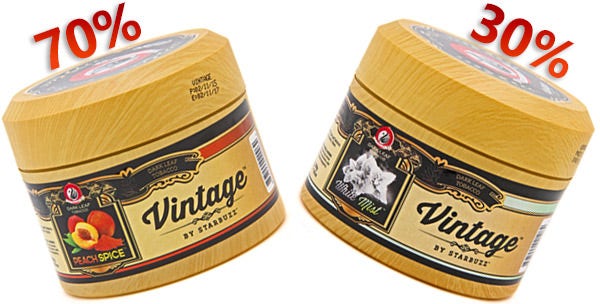 Two kinds of peach: The sweet floral and spiced notes of Peach Spice (70%) are perfectly complimented by the creamy white peach notes of White Mist (30%)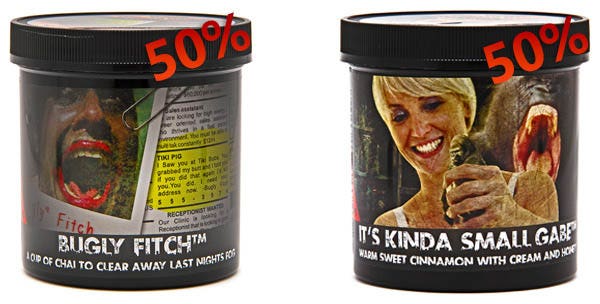 Odd names, yes, but a fantastic mix that will delight your taste buds! It's Kind of Small Gabe (50%) is a warm cup of chai tea mixed with warm honey, and it is perfect to mix with the creamy vanilla and cinnamon notes of Bugly Fitch (50%).
Categories
Recent Post
Month Lists