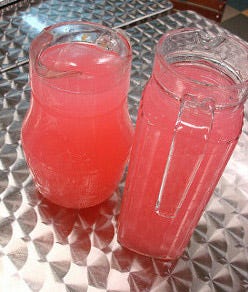 Shisha Review: Social Smoke Shisha Tobacco - Pink Lemonade
By
Jono
/ November 16, 2010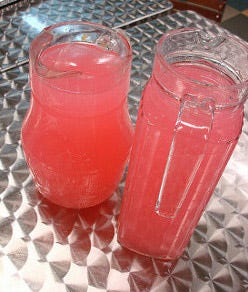 While pink lemonade is more commonly enjoyed during the spring and summer,
Social Smoke
Pink Lemonade shisha tobacco is a year round luxury. The drink is traditionally made by taking your standard lemonade and kicking it up a notch with a sweet boost of grenadine or some other form of artificial flavor or coloring. Social Smoke knows how to make drink inspired shisha flavors taste insanely good, and I'm hoping Pink Lemonade is no exception. Let's try it, shall we? Hookah ready,
CocoNara Coals
on, and... inhale... exhale. You will get a super strong lemonade smell from the package that will not only fill your senses but the room as well. You'll probably get people from the next room coming over asking, "do I smell Pink Lemonade?" In other words, don't plan on smoking this by yourself! If you were to close your eyes and smoke Social Smoke Pink Lemonade shisha tobacco, you'd swear you were tasting the real thing! It's potent! This is one of the strongest and most tart lemonade shishas around. There is a slight grenadine sweetness that lies just underneath the lemon flavor rounding off this nice, refreshingly smooth Pink Lemonade shisha flavor. I can't imagine tasting a better pink lemonade shisha, but I hear Fantasia makes a great one as well. Do you like one over the other? Tell us about it. Until I find one better, I will stand behind Social Smoke Pink Lemonade shisha tobacco. It tastes great, mellows me out, and makes the sun shine brighter! Happy Smoking Hookahworld!
Categories
Recent Post
Month Lists