Famous Celebrities Who Smoke Hookah
By
Admin
/ March 19, 2013
10. A.J. McLean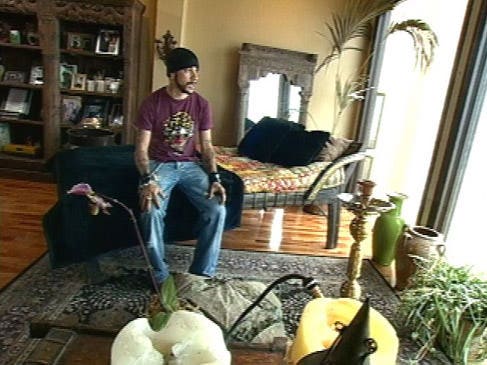 It may be fashionable these days to hate on 90's Boy Bands, but A.J. McLean, the chin-strapped fifth of the Backstreet Boys, likes to get down with the shisha which makes him a-ok in our book. Here he is chillin with his favorite hubbly bubbly on his Cribs episode.
9. Miley Cyrus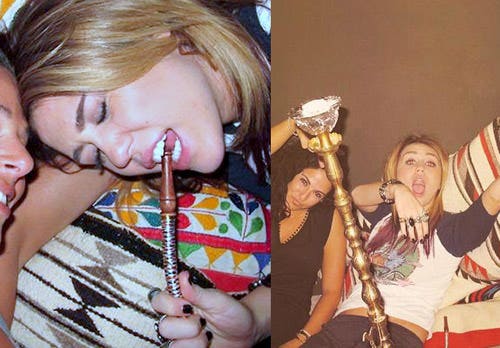 Yes, Hannah Montana herself is all grown up and making tabloid headlines left and right. Miss, we like the fact that you're enjoying that hookah, but you need to simma down now and relax, this isn't spring break in Padre!


8. Mike Tyson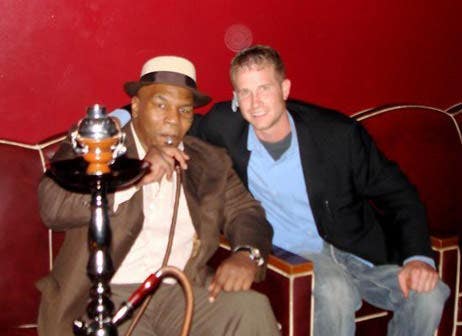 Former heavyweight champion of the world, pigeon lover, and Phil Collins fan Mike Tyson enjoys a tasty puff of smoke at a Las Vegas hookah lounge.
7. Mélissa Theuriau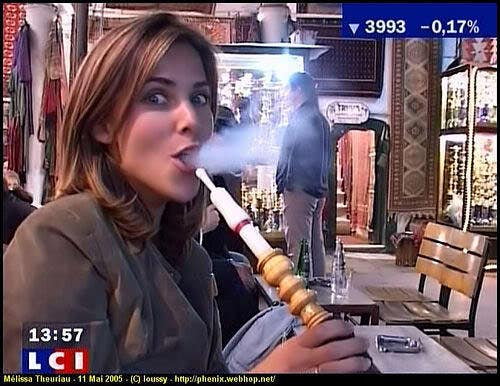 Those of you outside of Europe may not be familiar with Mélissa, but she's one of the most popular journalists in France and is also an internet celebrity in her own right. Sacre bleu, quel narguilé!
6. Shaquille O'Neal

Shaq is a notorious hookah fan and is often spotted in hookah lounges in Miami and wherever else he happens to be traveling. Here he performs his famous trick, the "in the ear, out the nose" (don't try this at home, it takes years of professional basketball playing to perfect).
5. Kristin Kreuk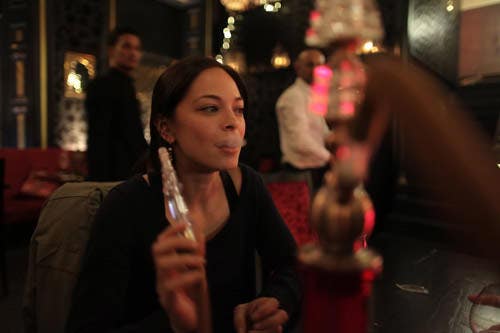 Famously known for playing the girl-next-door to Superman on the TV show Smallville, she can currently be seen as the female protagonist on the CW's Beauty and the Beast. Did I mention she also played Chun-Li in Street Fighter: The Legend of Chun-Li?


4. Anthony Bourdain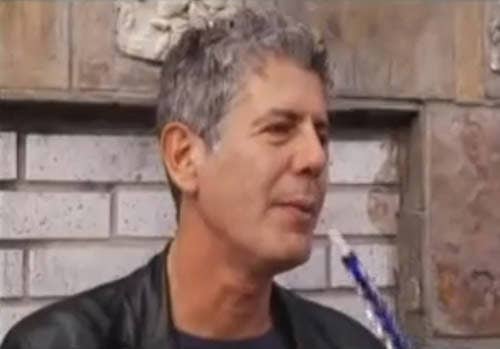 Chef raconteur, author, and television personality Anthony Bourdain enjoys a hookah outside the Kebab Café in Queens during one of his No Reservations episodes.


3. Jeremy Clarkson, Richard Hammond, & James May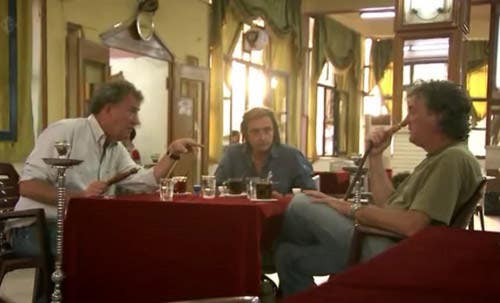 If you haven't seen the UK's Top Gear, then you're missing out on one of the best shows ever produced. Even if you're not a car person, you can't help but be entertained by this trio of automobile enthusiasts that like to occasionally relax with a hookah during tea time.


2. Drake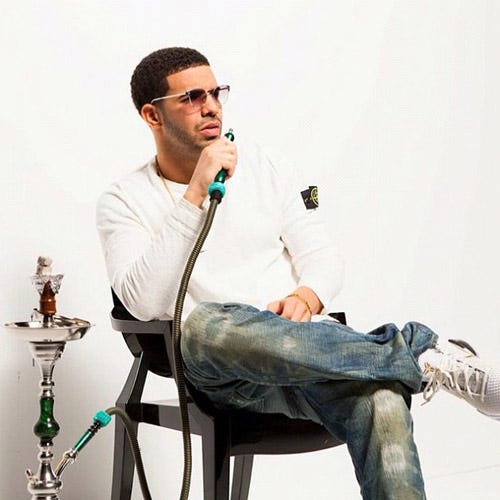 Love him or hate him, the man loves his hookah. Even his music videos feature him engaging in his favorite pastime (he's even been pictured smoking a hookah on an airplane!). While this Canadian rapper has over 28 million likes on Facebook and over 10 million Twitter followers, we'll always remember him as the b-balling, wheelchair-bound Jimmy Brooks on Degrassi: The Next Generation.


1. Dave Chappelle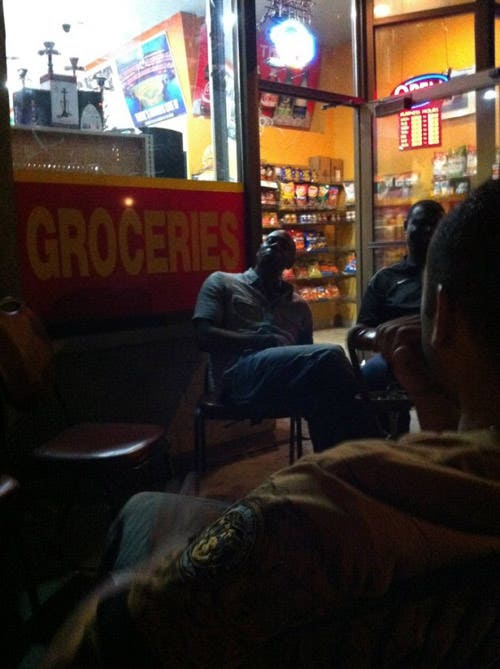 Some lucky fans were fortunate enough to share a hookah with one of the coolest, funniest guys on the planet. Dave, if you're reading this and are ever in Austin, stop by and we'll treat you to a world-class hookah session!

Do you agree with this list? Is there a celebrity you'd like to add? Let us know by leaving a comment on this blog, leaving a comment on our Facebook Page

, or Tweeting us at

@hookah_shisha

. As always, Happy Smoking!
Categories
Recent Post
Month Lists