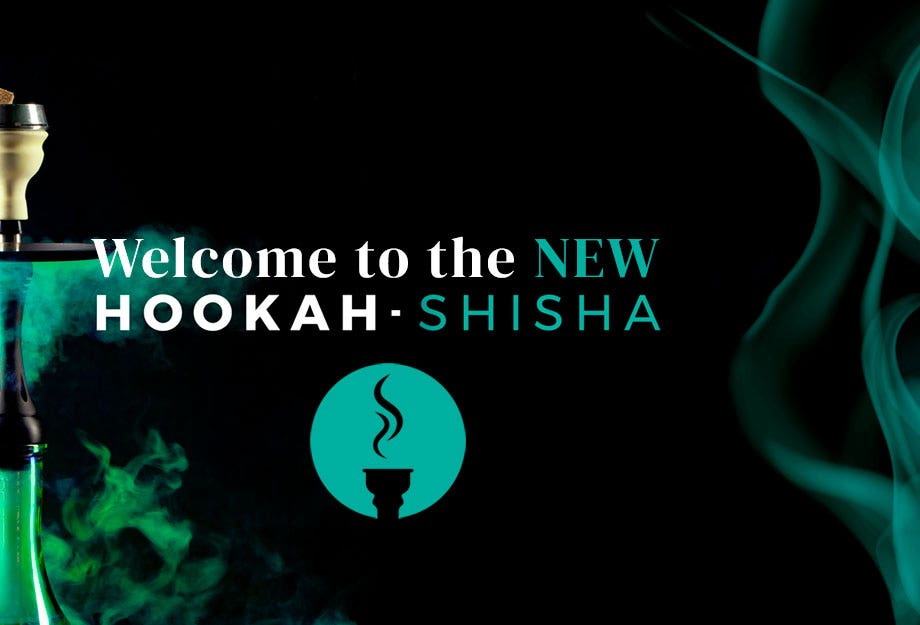 Welcome to the New Hookah-Shisha.com
By
two puff tony
/ March 25, 2022
If you're reading this blog, it's likely that you have noticed that Hookah-Shisha (H-S) has gotten a makeover! We've made some much needed upgrades to our site and are proud to be bringing it into the 21st century. But before we get into the new, let's take a quick walk through the history of the world's original online hookah vendor.
Hookah-Shisha: An Origin Story
At the turn of the millennia in the year 2000, in a small dormitory at the University of Texas at Austin, two brothers made a discovery: their friends were starting to obtain an interest in the history and art of smoking hookah!
Upon a return trip to their home country, these brothers decided to pack a few hookahs into their suitcases to bring back as gifts for friends and family. As interest grew, they found themselves bringing more and more hookahs back to their college in Austin, Texas to the point that their dorm room closets had been emptied of clothes to house all of their inventory.
At this point, the demand for a place to buy hookahs was undeniable and thus, by the early-2000s, Hookah-Shisha.com was born!
The History of Hookah-Shisha
The original Hookah-Shisha website was launched in 2002 and looked very different than how it does today. Its simple design delivers a sense of fresh nostalgia for those of us who were around to see the early days of website design.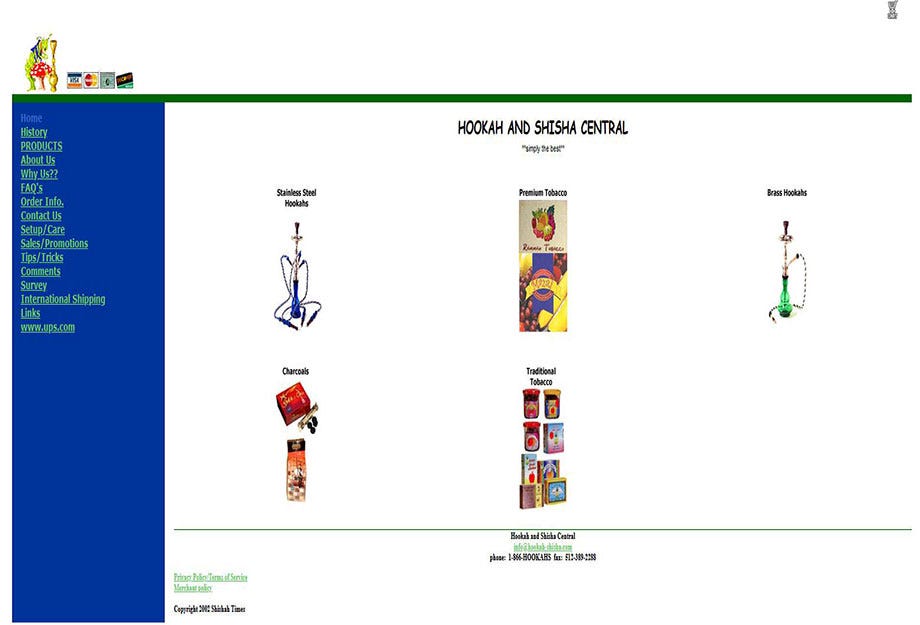 In 2004, H-S received an upgrade that introduced new functionality (at the time) that is still common in websites to this day. Look! There's even a mailing list sign-up!
In 2006, a full redesign happens and Hookah-Shisha begins to take a form that starts looking more like the most recent version of the site, but it's not quite there yet.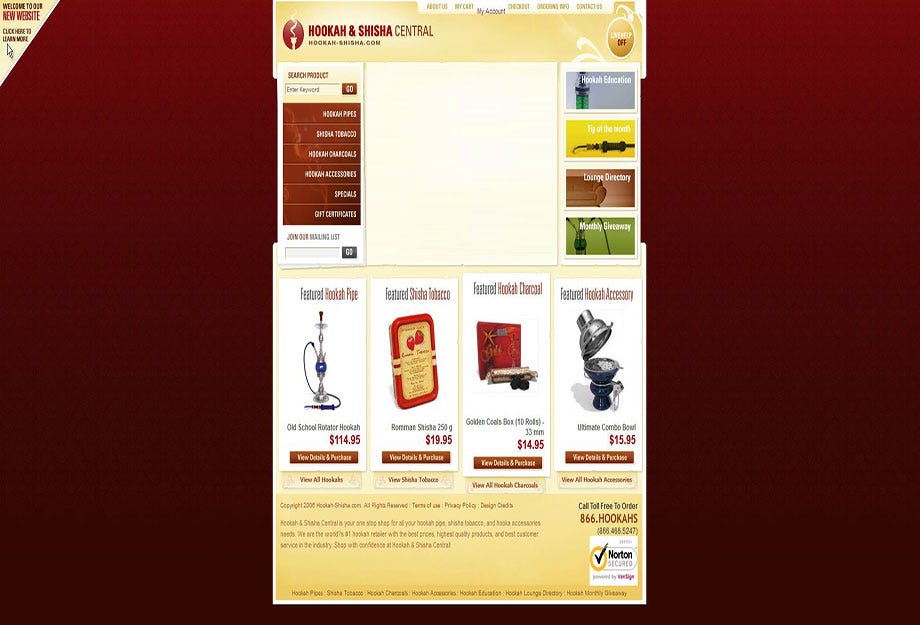 Fast forward 9 years to 2015 when another update brings about a version of the site that most of you will find familiar, as this design laid the framework for Hookah-Shisha for the next seven years.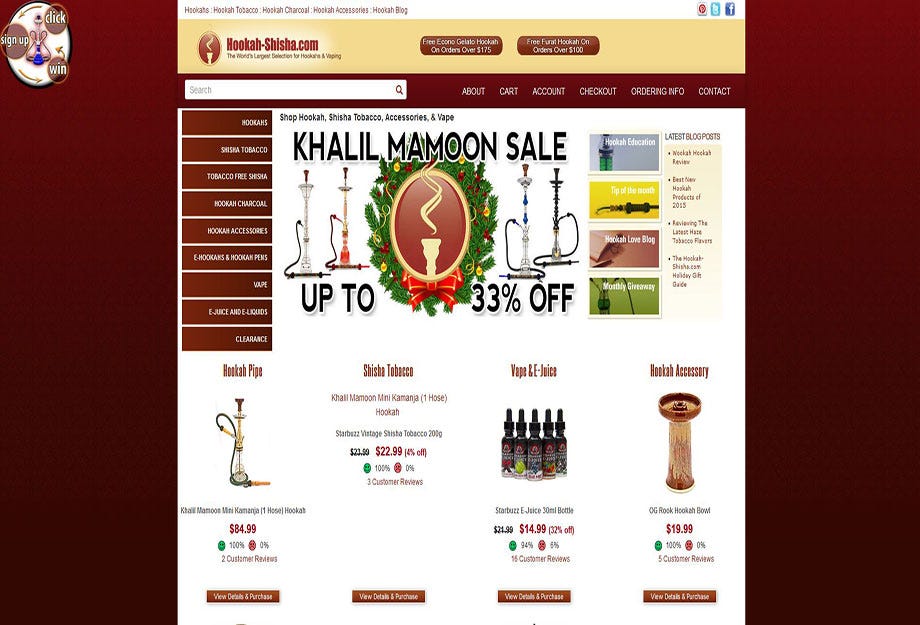 A few minor tweaks over this time brings us to the version of Hookah-Shisha that all of our most recent customers will recognize.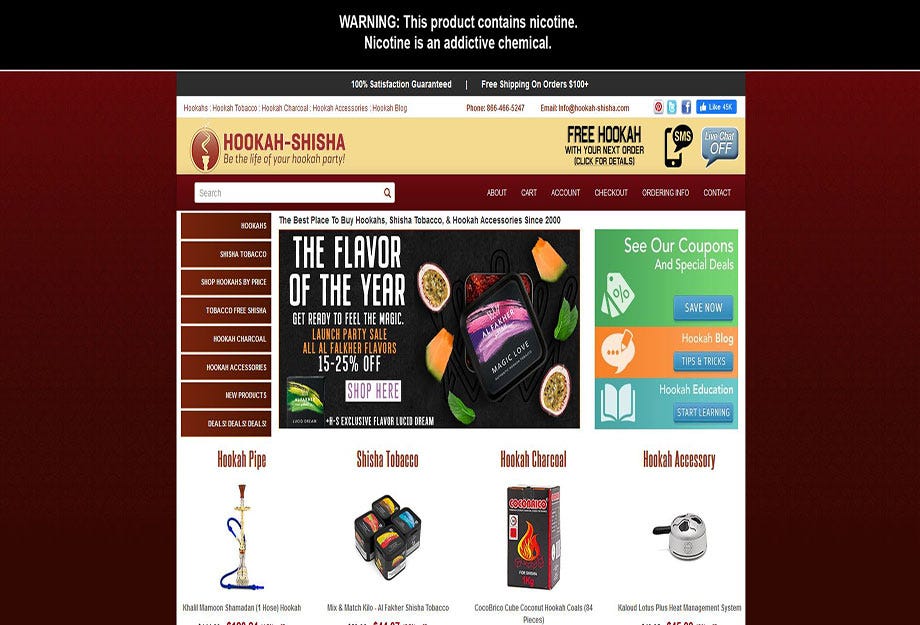 H-S: Redesigned
Happy birthday to us! In April of 2022 - 22nd year in business - we at Hookah-Shisha.com have gifted ourselves the biggest redesign in the history of our company! Viewing as much as the home page makes it apparent that the look and style of the site has changed, but that's not all! We have rebuilt from the ground up in an effort to bring H-S up to speed when it comes to modern websites and improve your shopping experience!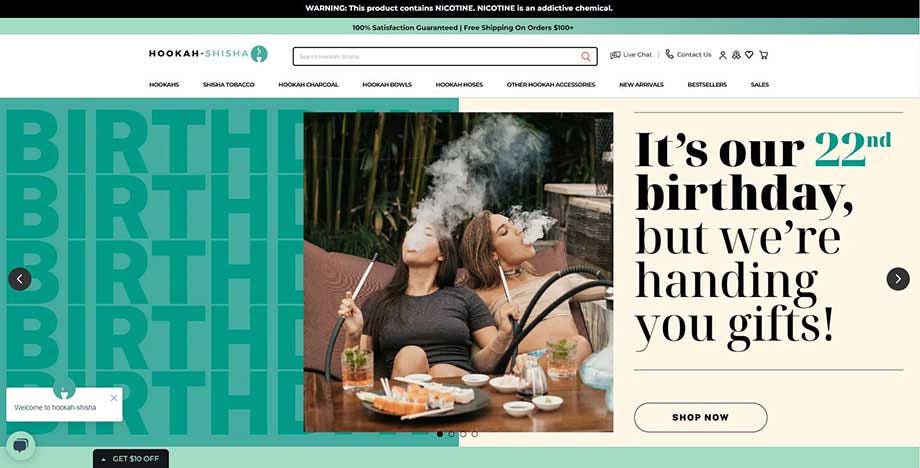 You'll discover new ways to find the perfect hookahs, shisha, and accessories such as our "shop by" categories that help you sort by price, style, flavor, material, and more. Our search bar has also been upgraded with a variety of filters that make it easier to find exactly what you need. You can even add items to your new wishlist to keep track of all of your favorites.

We've also updated the way our reward program works! In addition to earning reward points with every product purchased, we are also introducing different tier levels that earn you a variety of benefits such as point multipliers, exclusive offers, and more. Learn more about our new hooClub rewards program here.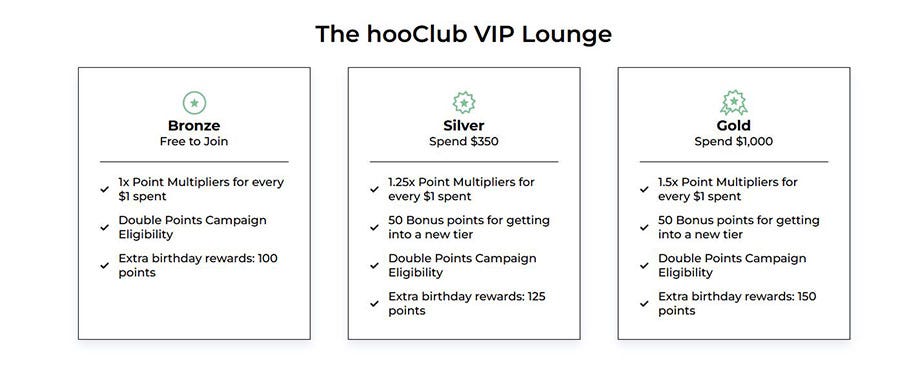 And for those of you who worry about change, we're here to help put your worries to rest. Despite the new look and new site, we're still the same Hookah-Shisha.com we have always been. You'll find the same great products packed by the same warehouse crew and orders handled by the same stellar customer service team; we just look a little prettier now!
This new site marks a major leap forward for Hookah-Shisha.com and we're stoked to see where it takes not only us but you, our beloved customers, as well. From the next big sale to custom flavor mixes and new hookah bundles, our brains are always turning to find the best way to supply you with all your shisha smoking needs. This marks the next step in our journey and we're both excited and immensely proud to be sharing it with all of you.
And as always, if you run into any issues, have any questions, or just want to chat about all things hookah, reach out to our friendly customer service team and we'll be there for you at every step of the way.
So with that, it's time to get back to it; we've got orders to pack (and bowls to smoke)!
Happy smoking!
<3 The Hookah-Shisha Team
Categories
Month List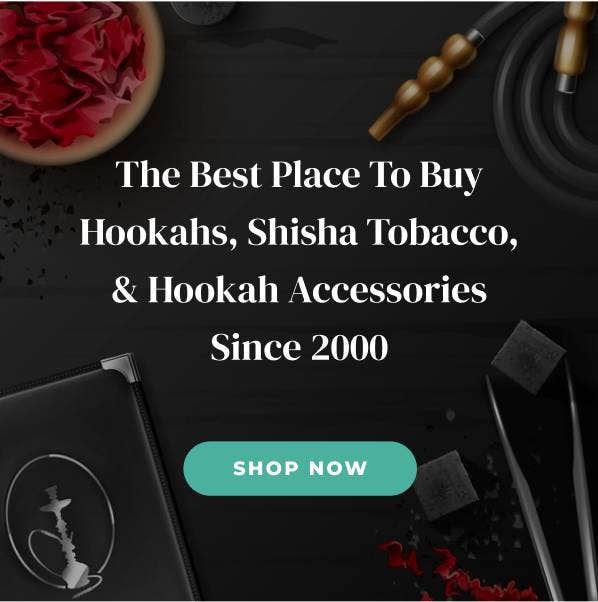 Shop All Hookahs, Shisha Tobacco, Charcoal, Bowls