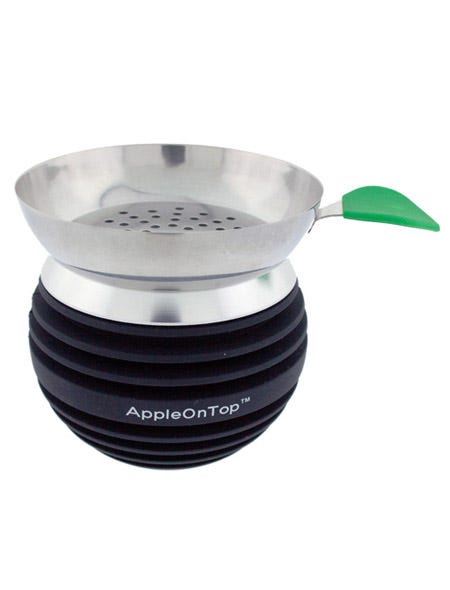 Apple On Top Bowl For Your Hookah
No more broken hookah bowls, burnt fingers, or charred shisha!
The concept may be as obvious as gravity, and much like Newton's apple, the

Apple On Top Bowl

has fallen from above to knock some sense in to us with its brilliance.

This next level hookah bowl features an

aluminum core

with a

vortex-style design

that makes your hookah tobacco last longer and taste better.
Surrounding the core is a

silicone sleeve that makes this bowl cool to the touch

and easy to handle. It also has a specialty stabilized screen and wind guard that can be easily rotated with the leaf-shaped handle which makes heat management much easier. The bottom hole is much deeper than standard hookah bowls which makes it fit securely on practically any hookah. This bowl holds 20-30g of

shisha tobacco

and can last for 3-4 rounds of

hookah charcoal.

This unbreakable hookah bowl delivers the fullest hookah smoking experience imaginable!
Categories
Recent Post
Month Lists