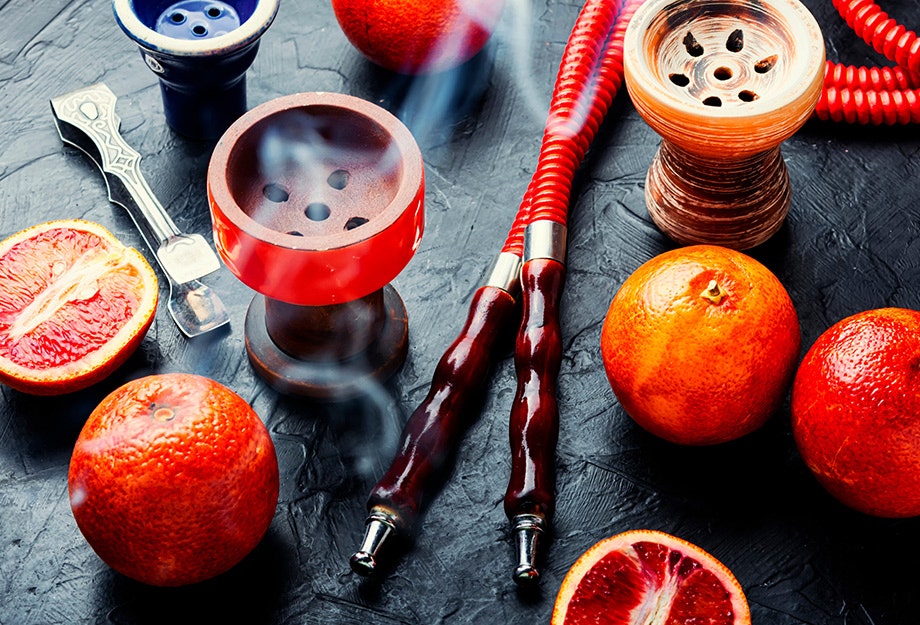 The Best Grapefruit Hookah Flavors
By
smokeorpass
/ February 28, 2012
"The grapefruitiest-grapefruit guide you could ever imagine!"
If there's one flavor that stands out in any bowl, it's gonna be the tart and sweetness from a grapefruit shisha.
Have you ever had a REAL fresh grapefruit? That powerful citrus pulp will make you pucker up fast, which is why in most cases people add a little sugar on top.
The grapefruit flavor profile (iN sHiShA fOrM) is a favorite for many of us here; we utilize it in our mixes often and even smoke it straight.
Our warehouse superhero, Ellen, is a fan as well and she's going to take you on a flavor tour in today's video of her favorite grapefruit shisha flavors.
This lineup is in no particular order and it includes several styles of tobacco, so this can be useful for any skill level or taste preference.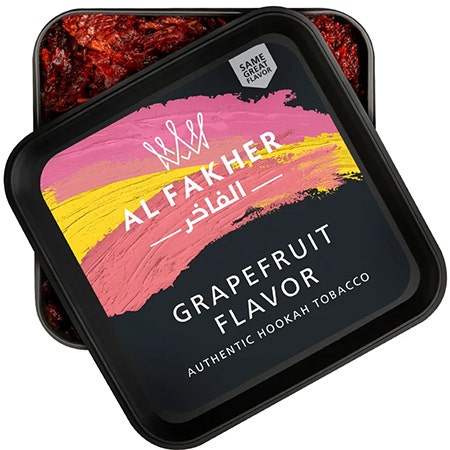 This is one of the more bitter grapefruit flavors out there and that's a good thing when you're judging the accuracy of this type of flavor. Since it's Al Fakher, this will be the easiest blend on the lineup to prepare and it's great for mixing. You can also find this flavor in it's more popular version, Grapefruit Mint. Delicious.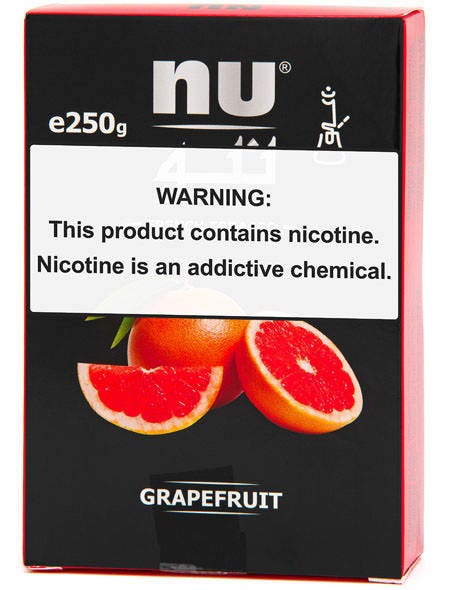 JUICE - JUICE - JUICE! The Nu Grapefruit formula is less on the sour and more about the juicy flavor. It's literally like a grapefruit drink with a few rinds floating around, they add a little zest but it's not overwhelming. Your neighbors may come over and ask for a cup once this aroma fills your house. You can also find this juicy formula in a blend with a cool menthol mint from Nu. (Grapefruit Mint)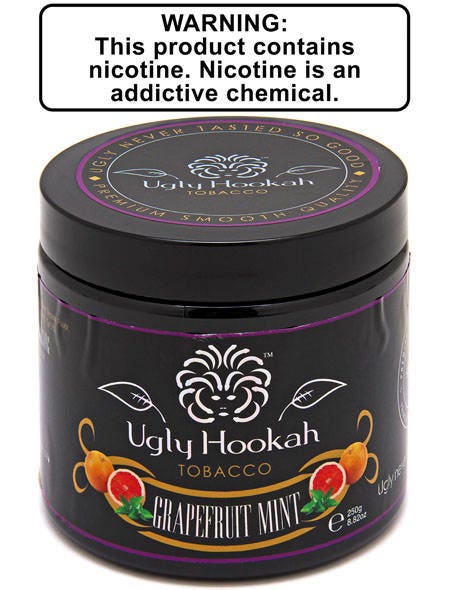 Welcome to our middle ground of grapefruit flavors! This Ugly Grapefruit Mint blend is quite pretty with a perfectly balanced touch of cold mint, in combination with a sweet grapefruit aroma. If you're looking for a blonde leaf blend that provides a great buzz, this is your JAM. The Ugly series utilizes real honey in their blends and provides a unique exhale of flavors.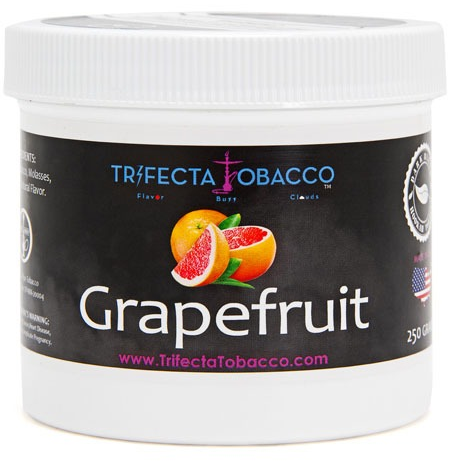 Welcome to the dark side. Trifecta Grapefruit is only available in their dark leaf collection, which means you're going to receive a stronger flavor profile and buzz. It's crisp and to the point right out of the jar. Even though it's a dark leaf blend, it's one of the sweeter grapefruits in this lineup.

Welcome to the darker side of the dark side. Tangiers tobacco seriously packs a bunch and out of all the blends on the list, this is the BUZZIEST. You'll need a phunnel bowl and dense packing method to achieve the optimal flavor. You're rewarded with a full bodied flavor that produces both strong tobacco notes and fuzzy pink grapefruit flavoring. This is also the longest lasting flavor in the lineup, depending on your packing method.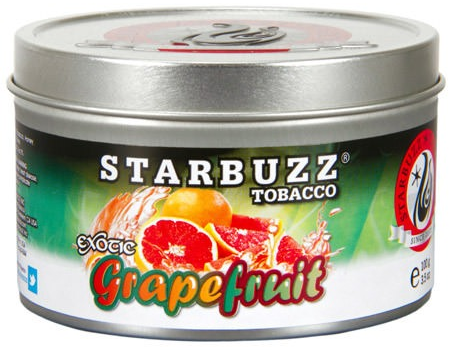 At that tipy top of the sweetness scale it's STARBUZZ! Their latest Grapefruit blend was actually released fairly recently and it was an instant head turner. Just from the shisha aroma itself we could tell that it would be really flavorful session, we we're right. This is one of the few flavor that we recommend trying with an HMD so you can get the cleanest and sweetest taste possible for all of our grapefruit fans out there.


That's A Wrap! What should we smoke next?
If you enjoyed this video or blog, be sure to let us know in the comments below. Did we miss your favorite grapefruit flavor? Would you like to see us or Ellen tackle another flavor profile? Drop it in the comments below or let us know on your next order.
Categories
Month List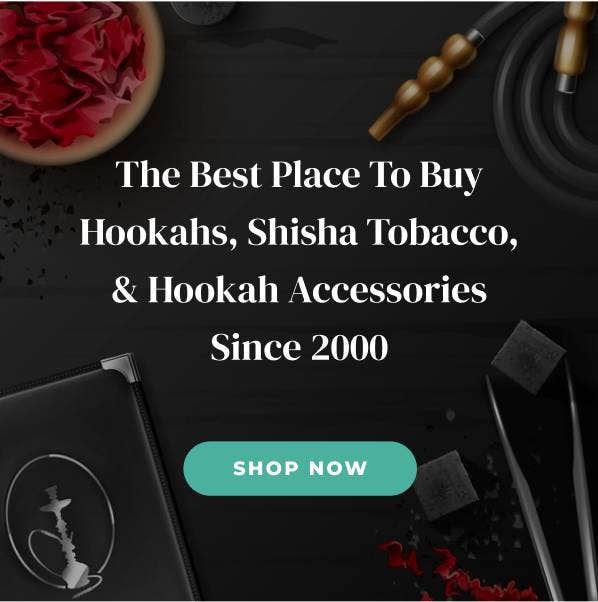 Shop All Hookahs, Shisha Tobacco, Charcoal, Bowls