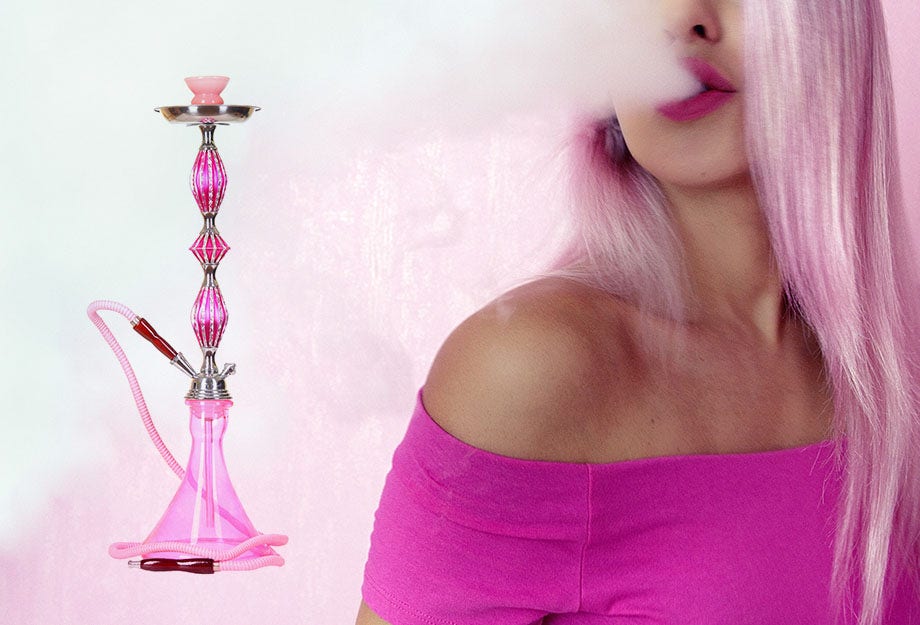 The Best Pink Hookahs & Accessories
By
katie
/ February 7, 2022
One of the most common requests we receive are for pink hookahs and pink accessories! Over the years we have had many different options come and go, and it's exciting to see what new pink things we get in the door. Here are some of the most popular pink hookahs as well as some pink accessories to pretty-up your set up!
Let's start with some hookahs!
---
Starbuzz Mini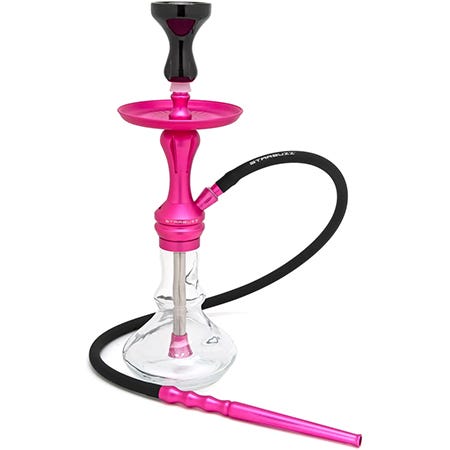 Sleak, modern and hot pink! The Starbuzz Mini Hookah gives you all of the most common features of more expensive, modern hookahs without breaking the bank! This nearly 20" tall hookah is the perfect size for a tabletop hookah. As for the juicy details that Starbuzz did not miss out on, the Starbuzz Mini has a twist-click-lock style base (no fussing with a grommet!), a built in modern style purge value, a removable diffuser, and it's a machine-made stem to get you those super clean lines. But wait, yes, there is more! Starbuzz paid attention to even the smallest details here. The tray includes raised ridges to allow airflow underneath your coals when they are not being used on your bowl. Starbuzz gets a big round of applause for the Starbuzz Mini!


Starbuzz Phoenix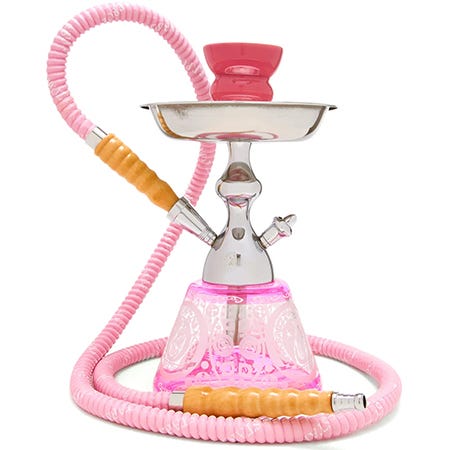 As one of the most popular Starbuzz hookahs, the Starbuzz Phoenix packs a punch for its size! Standing at a proud 12" in height this hookah makes it great for a coffee table hookah or one to take with you to a friend's. The beveled, pyramid inspired base design increases its stability and not to mention is decorated with an ornate, frosted design. Classic but chic!


MYA Bambino (Gold Version)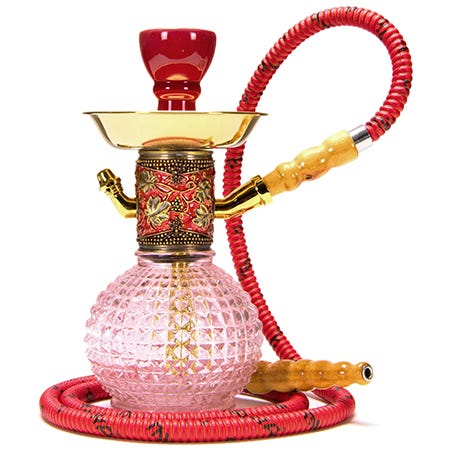 The MYA Bambino, along with their QT and Gelato models, have been staples for MYA hookahs for a very long time. When they introduced their Gold Bambino options it immediately was a hit! And since we're talking about pink, the Pink MYA Bambino can barely stay on our shelves! It also comes in the classic Silver Bambino option. The MYA Bambino also comes with a hard carrying case!
---
If you already have a hookah and are just wanting to spruce it up a bit, here are some great pink hookah accessory options for ya!
---
Firefly Bowl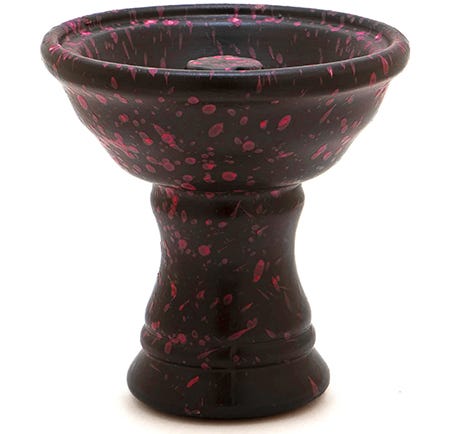 Ok, yes, this bowl is black BUT look closer for its pretty, pink speckles. Cute right? The Firefly Bowl has been one of our most popular, affordable, HMD compatible bowls ever since the day they landed in our doors. This bowl holds around 25 grams of shisha and has a raised spire to keep that delicious molasses in your bowl, not down your stem.


Starbuzz Maximus Hose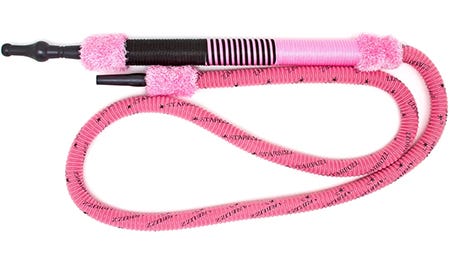 BEAST! This Starbuzz Maximus Hose presents a traditional feel to its design but a very much, non-traditional, ultra wide gauge. Oh yeah, it's also washable! It's our largest hose option by far.


Dream Aluminum Hose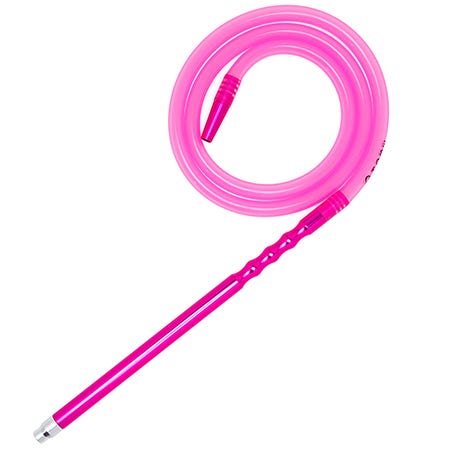 Also known as the D-Hose, the Dream Aluminum Hose is a mix of silicone and anodized aluminum. The handle has a comfortable grip near the lower portion which makes this one of our favorites to use in the office while at our desks. The D-Hose was one of the first wide-gauge, washable, surgical grade tubing hoses we carried and still stays on top of our favorites!
---
P-p-p-pretty in pink, these are some of our favorite options for hookahs and accessories and the most popular that you all have chosen as well!
Categories
Month List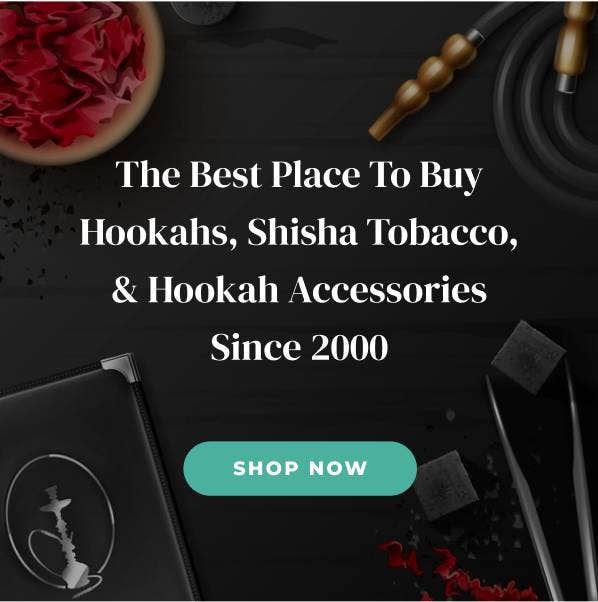 Shop All Hookahs, Shisha Tobacco, Charcoal, Bowls